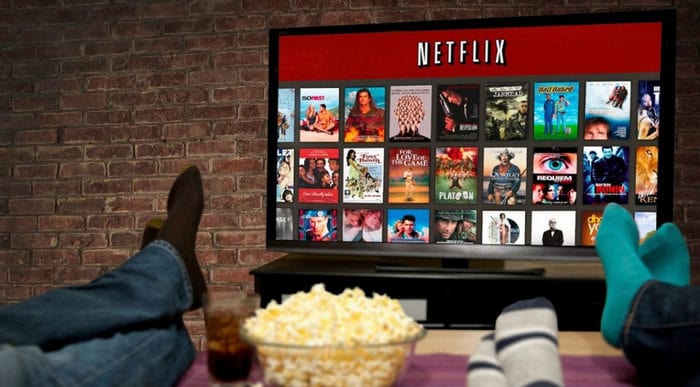 Fancy trying a new way to study, and bored of the textbook grind? Why not try learning Chinese through Netflix! Binge a series and learn Chinese at the same time.
Not only will you discover real life Chinese language in action, but you will get the added incentive to learn Chinese! Hearing new vocabulary, authentic Chinese accents and interesting slang will push you to learn more Chinese! All whilst from the comfort of your own sofa.
If this is your first time watching a show in Chinese, don't be afraid to turn on the subtitles. If your language learning journey has just begun, pause and rewind the show at your convenience. As you learn more, try turning subtitles off and see how you get on!
Also, if you are serious about learning Chinese, bring your notebook to the Netflix session. Writing things down will help you process and remember that newly discovered phrase / vocabulary! Discovered a great bit of slang? Make sure you record it down so you can use on your next trip to China!
With all that in mind, check out our list below of the 5 best shows to learn Chinese on Netflix.
Use for My Talent
Clean-freak Gu Ren Qi owns a robot cleaning company that employs Shi Shuang Jiao. The two slowly fall in love, alongside the backdrop of their increasing fear of artificial intelligence!
The Rational Life
A light-hearted depiction of the modern expectations placed on professional women in China. Thirtysomething professional Shen Ruo Xin societal's position isn't highly regarded due to her single status and she is subsequently drawn to two very different men at her workplace. Will she follow her head or her heart?
Eternal Love
Loosely tied to Chinese legend, Eternal Love follows Nine-Tailed Fox Bai Qian, youngest daughter of the Fox King, as she becomes a disciple of the God of War, Mo Yuan. A great Netflix show to learn more about Chinese historical legends!
Meteor Garden
A high school drama, where an "ordinary girl" attends a prestigious (expensive!) school. The usual drama intertwined with romance follows, but a fantastic to show to binge when learning Chinese. There is some slang on offer too, so make sure you have your notebook with you!
The King's Avatar
A gaming redemption drama based on the competitiveness of the e-sports scene! Ye Xiu leaves the professional gaming scene and wonders what could have been whilst managing an internet cafe. However, he has a second shot of glory when circumstances change!
Why not try some of these Netflix shows to learn Chinese next time you're stuck for something to watch?
Discover more about Genshin Impact, the Chinese game taking the world by storm!