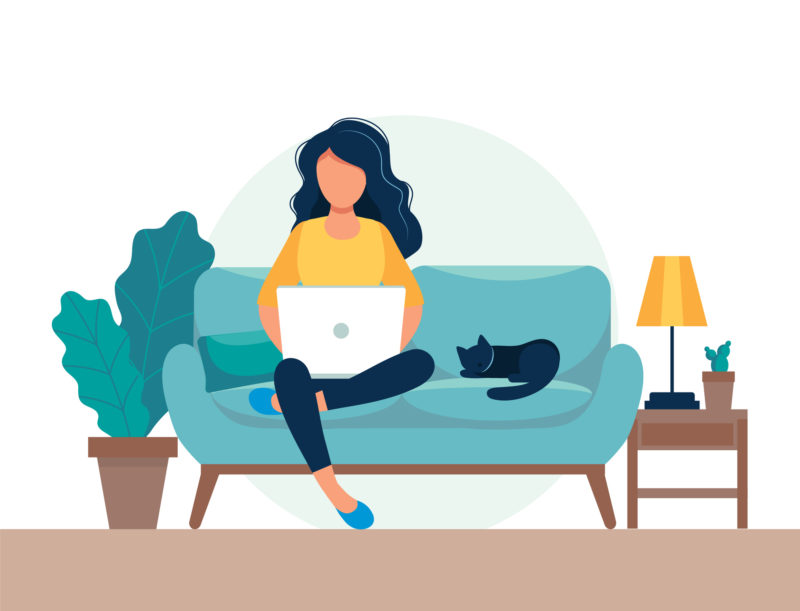 A long, long time ago (25 years!) in a land that was far, far away (Taiwan) I was experiencing my great dream of residing in a foreign country and learning a language that I loved. I attended the Chinese classes every day at a well-known language school, sat inside the booths of the school's language lab perfecting my pronunciation (哥(gē)哥(ge),哥(gē)哥(ge) …) , diligently wrote vocabulary cards and practiced writing Chinese characters for hours on end.  
Learning Chinese is easy if you live in a country where Chinese is spoken
Living in the Taiwan, surrounded by Chinese on street signs, movies, TV, using the language every day with everybody from my Chinese roommates to the man who sold the freshly fried snacks on the street corner outside my apartment, I got to be pretty good – actually very, very, good in this language that I loved. I was even selected to represent my language school in a Mandarin speech competition for foreign students from all over Taiwan and actually won second place! 
After Taiwan, I resolved never to forget my Chinese
After three years in Taiwan, my husband and I decided that it was time to settle down somewhere. Since my husband was from Germany, we decided to open an English institute in Leipzig, Germany which was undergoing a lot of changes after the fall of the Berlin wall. This was another adventure! Yet, I swore to myself that I would always stay true to my love of the Chinese language, would keep up with my studies, would find Chinese friends to talk to, would finally go through my enormous book of Chinese "chengyu" and patiently learn them all. I would never, ever forget my Chinese, never let it slip, not one little bit. 
You guessed it, I forgot almost all my Chinese
Twenty-five years later, I was still in Leipzig, co-owner of a successful language school, mother of two. I spoke excellent German. Somewhere along the way, I had picked up a fair amount of French. I dabbled in other languages, just for fun. But my Chinese! My resolutions forgotten, it had become rusty, dusty, faded. Year by year, I realized that my fluency had broken, until finally I was forced to admit I had become somebody who (gulp!) only used to speak Chinese. 
Chinese characters are so easy to forget
Let me tell you one depressing fact that I learned from hard experience: The human brain is capable of forgetting nothing quite as thoroughly as it is capable of forgetting Chinese characters! And when I say forget, I mean really, truly forget. Yes, I was able to scribble out a few characters to impress people that I really did know Chinese (你好!), but I wouldn't have been able to write about 98% of the characters I used to know and wouldn't have been able to read 80% of them.  
A trip to China motivated me to refresh my Chinese
In 2016, my resolution to relearn Chinese finally came from that great symbol of peace and diplomacy, the panda bear. My younger daughter dreamed of seeing pandas in real life and was searching for zoos in Europe which hosted them. And then I said, "Why don't we just go straight to the source?" So, we planned a trip to Chengdu. I knew that the time had finally arrived for me to relearn my Chinese. I did not want to put up with the indignity of a guided group tour, yet I knew I had to act responsibly as a parent and steward my daughter through many unforeseeable situations on our self-guided trip. For this I needed language competence. 
Finding a course gave structure to my project to relearn Chinese
Highly motivated, I dove into my Chinese studies. At first, having no plan, I just used random materials on YouTube and other internet sources. However, I realized after about a month of extreme, yet unfocused, diligence that I was going to need more structure. Luckily, I discovered that Leipzig hosted a branch of the Confucius Institute which offered a course at my level, which after my month of studying was about beginning HSK3 (barely!)  
New technology and tools for learning Chinese
I needed to learn a whole new set of skills for learning Chinese. Of course, I realized that the widespread use of computers and the internet would have had a great impact on language learning tools, but I wasn't sure just what form these would take. I learned how to use the Pleco dictionary – I had no idea that by just taking a photo of the text, the characters would magically be looked up. Before, I had discontinued my studies at a time when we still had to use the ancient methods of paper dictionaries, radicals and stroke order to look up words! I also had no idea how to write Chinese characters on a keyboard and learned how to upload these functions to my computer. There were also a wealth of online Chinese learning tools and apps to be discovered. I found "The Chairman's Bao" website to be especially useful because it offered good reading material for all levels. 
My Chinese wasn't actually
all
forgotten
I discovered that my brain still retained a certain architecture of fluency – I knew what it felt like to speak Mandarin well even if I didn't always have easy access to the vocabulary I needed. I knew how to use tones correctly, even if they didn't always come out right. Most importantly, I discovered that relearning characters is easier than learning them in the first place. I remembered the radicals and I recognized a lot of characters as acquaintances, even if I couldn't remember their names or where I had met them before.  
In five months, I had refreshed my Chinese well enough to travel in China
I managed everything in China – a sleeper-train trip from Beijing to Chengdu and back, including fascinating conversations with our compartment mates, an excursion to Emeishan with a bus ride, hike and cable car ride to the top of the mountain, and pandas, pandas, pandas on two trips to the panda research base in Chengdu.  
My long-term goals for refreshing and maintaining my Chinese skills
Having returned back to Leipzig, I knew that this time I had to stick with my Mandarin studies permanently because I had no intention of forgetting everything a second time. Of course, I would never be able to continue my pre-trip diligence of 2-4 hours every day in my busy life as a teacher, translator and mother. I had to come up with more sustainable methods that I could maintain forever. I wanted to prevent myself from burning out after my early motivation and realized that my motto had to be "slow and steady wins the game" and find a way to integrate a long-term focus into my life. 
Learning Chinese has now become part of my life
Five years later, I still attend the same ongoing course at the Confucius Institute. Students have come and gone but this class supports students who have acquired a certain amount of competence in Chinese. Our teacher has created the excellent course curriculum herself, focusing on everyday topics such as health, relationships, food and travel.  
My tips for you to relearn the Chinese language
Remembering Chinese characters

is the basis for everything.

You will need to cultivate your knowledge of Chinese characters. For native speakers of Western (and other) languages, Chinese vocabulary will never display a correlation to the vocabulary of your native language like you might find with other Western languages. This makes Chinese vocabulary so easy to forget! Chinese words, including meanings, pronunciation and tones are inseparably linked to the characters which represent them, so the first step is to learn/refresh as many characters as possible. Patiently

learning vocabulary

is an indispensable step to relearning Chinese.

 

In the beginning,

write down every single word

you don't know and then learn it. You can enter your vocabulary into a spaced repetition program for easier learning. I like the program Memrise because I can personalize my cards to add character meanings, radical origins and spoken pronunciation to each card. 

 

Use

HSK vocabulary lists

. In my work as an English teacher, I would almost never recommend that my students learn some sort of pre-determined vocabulary list. But Chinese is different. You need to have a good vocabulary base to be able to understand anything at all and the HSK lists are a good place to start since they are fairly well-designed.

 

Read Chinese as much as you can

. I prefer websites that present reading material at an appropriate level. "

The Chairman's Bao

" is an excellent example of one such a site. I like to train my ability to read in context and guess at new vocabulary before I use the dictionary function. On the second reading, I take a more studious approach. I also enjoy

reading articles from all levels

, not just the more advanced ones. Sometimes it confers a successful feeling just to be able to skim over a text quickly and understand every single word!

 

Use translation software, but only after a first reading

. Translation programs have advanced immeasurably since their early days of producing those translations we all loved to laugh about. As stated above, I first like to read through a text first "cold" so that I can develop my own translating abilities. Then, it's useful to use a translation program to check my understanding. I also like to use an app called "DuShu – Read & Learn Chinese", which allows me to import a text from another source and which then translates it page by page. Apart from the fact that it's depressing to witness a machine translating in one second what I've labored over for a few minutes (or hours), this is still invaluable for learning as it allows me to know if I'm on the right track.

 

Finding a Chinese class will give your studies structure

. My Chinese class has been essential to my successfully being able to refresh my Chinese studies. In my class we read, speak, listen and give small presentations. Having a class with a Chinese teacher also keeps us updated on recent developments in the country and language. If you can't find an appropriate class in your level in your town, try an online class. One of the positive side-effects of the pandemic has been an explosion of good-quality online language courses.

Use videos or podcasts to improve listening comprehension

. Besides remembering Chinese characters, the second-hardest skill I have struggled with in refreshing my Chinese has been listening comprehension. However, nowadays, it's no problem to find TV series, videos, podcasts and other materials online (I love

Chinese Netflix series

!), which in itself can pose the problem of having too much to choose from! Experiment to find out what interests you.

 

Use the subtitles, but only if you must

. Reading subtitles in your own language will break your concentration. By separating your language brain into two focal points, you won't be able to concentrate on the spoken Chinese. I have developed two techniques to combat this problem. First, I watch the video twice, once with subtitles, once without. Secondly, many series have detailed summaries written in Chinese on Baidu.com and I read these first before watching. If I am feeling especially diligent, I even write out vocabulary lists to correspond with various series and learn these.

 

The most important tip is don't let this happen to you

! If you have been working very, very hard to learn Chinese, please realize that it might be sooner than you think that you find yourself forgetting everything you once painstakingly learned. Plan to take sustainable action to keep your language active and realize that's it will be a lifetime project. Thankfully, the world has changed so much since I first learned Chinese that it will much easier for you to find good resources to stay fit in this wonderful language.

 
Author
Heather Buchanan-Schrader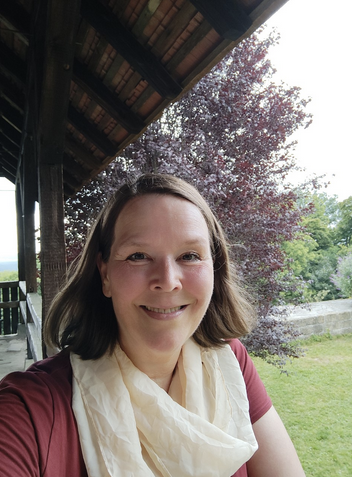 An unashamed language nerd from Anchorage, Alaska, Heather's life has led her to a degree in German and International Studies from Willamette University and a three-year stay in Taiwan with her German husband at the end of the eighties. In Taipei she took intensive Chinese courses at the Mandarin Training Center of Taiwan Normal University and also taught English at the Taipei Language Institute. After the fall of the Berlin Wall in 1989, she became intrigued by the life in a former East Bloc country and finally decided to relocate to Leipzig, Germany in 1991. There she and her husband established the FAE Fachinstitut für Angewandtes Englisch, a private English institute focusing on teaching adults, translations and language coaching. This has been a successful venture for over 30 years.