A lot of Chinese learners find they want to get hold of authentic and about real-life current events in China but it can be frustrating not quite being at a level where you can read a Chinese newspaper. Finding Chinese news articles targeted at your level can prove a bit of a challenge. We're here to help! We have collected some news websites that are adapted to those just beginning their adventure of Chinese language learning.  
The key thing with building on our current language level is to read content in the target language at our reading level so that the content is clear and digestible to understand. Knowing if you're beginner, intermediate, or advanced and your HSK Mandarin level is a great place to start. There are online tests to find out what your Mandarin level is at this point in your learning journey. Once you have an idea about where you sit on the language level scale, you can dive into reading in the target language!  
Chinese Language (easy) news articles for beginners and more advanced learners
You can access graded articles and comprehension exercises at beginner's HSK level and all articles are written by native speakers within the HSK reading level/vocabulary parameter criteria and there is always fresh, new engaging content to read as we publish up to six new articles per level daily and 1,600 news-article-based lessons per year. You can gain access to a vocabulary list with each free article and short HSK grammar explanations based on the HSK guidelines, The Chairmans Bao provides a live dictionary where you can listen to an audio for each character and check the spelling and pronunciation and you have the choice to save a character that you click on in our word bank and we have a Learning Hub section for practicing the character stroke order. We cover topics from Panda Conservation, to the latest and upcoming technology in China, to food locals eat during Chinese New Year and The Dragonboat Festival and Mooncakes at the autumn festival. 
My Chinese Reading offers a great range of beginner-friendly easy reading sources from news articles about business/politics, science, history, culture, contemporary issues, and extract of works of Chinese creative writing to short stories to dialogue extracts.  
HSK Reading Beginner Articles

 
HSK Reading beginner articles are all written by native Chinese speakers and it has a huge variety of easy Chinese beginners reading material, ideal for Mandarin language learners for vocabulary-building, key grammar sentence structure practice and all featuring relevant topics to do with modern day Chinese life and culture. 
This tool is a fantastic source full to the brim with news articles targeted at your chosen reading level, native speaker-quality video and transcript which offers material such as trailers and advertisements from the target county, clips from the country of the chosen target language level's TV series and films, practice listen and repeat dialogue audio, visual and transcripts, music videos and interviews. We would highly recommend!  
BBC Chinese News offers BBC world service news in mandarin, Chinese Central News television (CCTV learn Chinese) clips for a full immersion experience in the target language, Cbeebies, The Lingo show for easy Mandarin listening, Primary Mandarin with engaging games and activities to improve your level, a wealth of resources from HSK appropriate news articles, to online video lessons, to TV transcripts, to Chinese tone pronunciation guide, how to write the Chinese characters and stroke order. 
South China Morning Post (南华早报出版有限公司) is a great one to look at as the news company write bilingual articles in both English and Mandarin, but it is a lot more challenging so go for this one if you want to really push yourself. Our advice would be read the English version for learning more about the culture and to read the one in Mandarin for building on your reading level and keeping up to date with the latest Chinese news topics and headlines happening in the country. The best way to get access to the SMCP Mandarin version would be to follow their Facebook page. Social media and following news companies based in the target country's pages can be a fantastic tool for staying in the loop about the latest news in the target language.  
Du Chinese focuses on Chinese culture specifically and is a great reading resource for those learning Chinese at beginners level, but with slightly less regular updates. You can get access to English translations of the article which is an added bonus. Not only will the app help tremendously with beginners level reading comprehension but it will also really help with listening comprehension. Du Chinese provides articles from levels HSK1-6. You can access pinyin, pronunciation help with an audio guide, English translations of the over 1,000 Chinese lessons with 5-6 new lessons added to the app each week, featuring easy word lookup by tapping on the character. Du Chinese also provides the option to learn how to write each character.  
Why reading Chinese News Websites is good practice
The biggest positive about reading news articles in Mandarin is that it can really help put the target language in context. News articles are generally free from confusing idiomatic vocabulary and are written in clear, standardised Chinese and thus much easier to understand for non-native speakers. Reading the news is a great way of staying connected to Chinese culture and what's going on in the country and expanding your knowledge about the hottest topics in the Mandarin-speaking word right now.  
The main benefits of being able to read Chinese news articles include:
You will gain enormous cultural perspective about the Mandarin-speaking world.

 

You will expand your vocabulary level exponentially by reading real-world, contemporary examples. 

 

The language will be a lot more digestible than reading books in Chinese and clear.

 

You will progress towards uncovering the exciting world of

chengyu. 

 

You will be exposed to a variety of different sentence structures.

 

You will learn more about the different contexts for the new vocabulary you have learned.

 

As well as current affairs, Chinese newspapers are full of topics such as travel, culture and sports.

 
How to get started reading Chinese language news websites
Have a read through the headlines — the font is larger, and these can give you a rough idea about the topic that you are going to be reading and can help you warm up.

 

Start by having a look at the characters that you recognise — this will really help build your confidence about how much you already know and will give you a rough idea about the context of the sentence.

 

Next, look up a handful of the new characters you come across — jot them down to help with getting a bigger picture about the context of the article. 

 

Choose a select few Chinese news websites that you like and stick to those ones for reading in Mandarin consistently. 

 
How to advance on to the next reading level, transitioning from beginner to intermediate and intermediate to advanced
Read HSK reading materials in a mixture of English and Mandarin, peppered with pinyin and the occasional Chinese character. Move onto reading in just pinyin with Chinese characters, then all Chinese characters with pinyin underneath and from there just Chinese characters once you cross that hurdle!

 

Find reading material that challenges you enough but isn't too daunting, we recommend short articles or comics or transcripts, subtitles under films and short stores

 

Use t

he Bee Lingua app

which is another fantastic reading resource for listening to popular fairy tales in the target language. This app allows you to read along in both Mandarin and Pinyin with characters on one side and see the English translation on the other, while you follow along. 



On the subject of reading books in the target language…
Although all the popular classics are available on kindle in Mandarin, we would suggest sticking to reading childrens' stories/fairy tales versions of the Chinese mythology/folk tales or really short stories for now and then you can work your way up to longer and longer reading material. Social media posts and reading blogs in the target language are ideal tools for reading practice as they are chock-a-block full of pop culture references, idioms and modern-day slang, which can be very handy if you want to pick up some of the latest lingo and phrases and sound like a native speaker.  
We hope the easy Chinese news source provided help you in your beginners journey with learning mandarin Chinese and wish you the best of luck, you've got this!  
Author: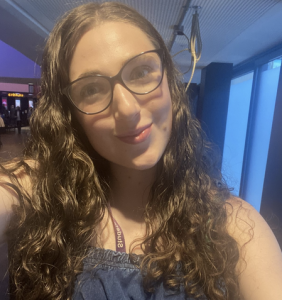 India is a current part-time masters student studying MA Languages, Culture and Translation and did her undergraduate degree in BA (Hons) Spanish, French and Mandarin Chinese. She has studied and worked abroad and completed cultural exchanges in six different countries: Costa Rica, China, France, the US, Italy and Spain.  India is passionate about learning about different cultures, perspectives, loves international food, music and film and learning something new.  
?>