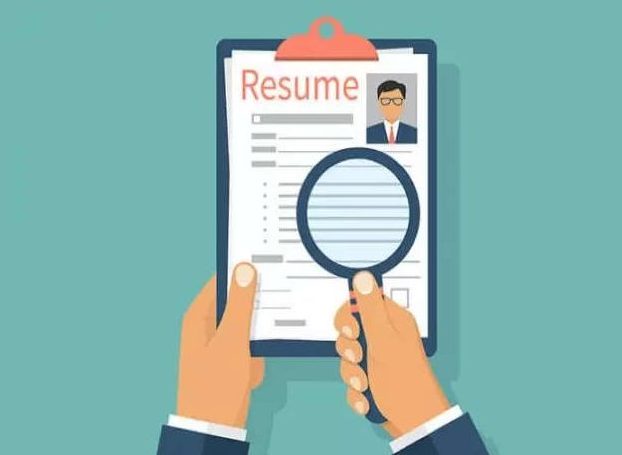 To brighten your future career prospects and make your CV stand out from the bunch, consider learning Chinese.
People who know more than one language provide businesses and employers with great value. Owing to their language skills, bilingual and multilingual people show greater productivity and a better ability to multitask. They are more creative and better at communicating. They also allow their companies and organizations to engage with international markets.
You can develop these skills for yourself as well, positioning yourself as an attractive job candidate. However, while there are thousands of languages to choose from should you decide to learn another language, learning Chinese for business is a smart move if you want that extra edge on your resume.
Among other reasons for learning Chinese, Mandarin skills will help you get further in your career than any other language. Largely owing to the strength of China's present economy, business and professional opportunities for Chinese speakers abound. To learn more about how Chinese fluency can bolster your CV and support your career goals, read on.
Learning Chinese Makes You Smarter
When looking for potential hires, employers want smart, capable candidates. Well, it turns out that people who learn new languages may be smarter. When you learn another language, you're putting your brain to work. This mental exercise ensures you have the dexterity to excel at tasks of all kinds, making you a more attractive job candidate overall.
As mentioned earlier, being bilingual or multilingual means you have developed your problem-solving and multitasking skills, and both of these skills are highly valued by prospective employers. Knowing another language also means you're adaptable and able to navigate different social situations and cultures. Hiring managers know that companies can trust these kinds of people to complete complex tasks, work independently, and provide them with consistent value.
Chinese in particular is a good language choice for people who want to work out their brains. Compared to other languages, Chinese has been shown to stretch your intelligence in unique ways: among other benefits, studying Chinese characters to learn Chinese vocabulary may improve your visual memory, while speaking Mandarin using the proper Chinese tones may exercise more areas of your brain than speaking non-tonal languages. The benefits of learning Chinese might even extend to stronger arithmetic skills.
The cognitive abilities you develop from learning Chinese will elevate your overall productivity and levels of performance. It will also attract recruiters and potential employers who recognize the value of finding and securing sharp talent. After all, employers like working with intelligent problem solvers.
China Is an Economic Powerhouse
An enormous amount of trade takes place between China and the rest of the world, and this means that a lot of business is conducted in Mandarin.
China is the world's second-largest economy behind the United States, and it's on track to become the world's number-one economy by the year 2032. A total of 143 Chinese companies made it to the Global 500 list in 2020, surpassing the runner-up, the United States, for the second consecutive year. China is furthermore heavily integrated into the global supply chain, and many nations around the world count China as one of their dominant global trading partners.
It's no surprise, then, that many companies that want to remain competitive in today's global marketplace want to do business in China or with Chinese companies.
These companies need people who can speak Chinese. They need effective communicators who feel comfortable interacting with Chinese culture and business practices. Mandarin speakers allow these businesses to engage with China's promising industries and commerce by providing crucial communication skills as well as cultural awareness.
Consequently, if you learn business Chinese, you would be a promising addition to any team that has a global mindset. With your help, companies can make a good impression on Chinese suppliers, customers, stakeholders, and many others around the globe to secure advantageous connections and deals.
Much of the World Speaks Mandarin
In today's global marketplace, it pays to have the linguistic and cultural competencies required to do business with Chinese speakers. As China's global influence continues to grow, the need for Mandarin speakers spreads around the world.
A large part of the reason for this is China's strong economy, but additionally, there are just a lot of Mandarin speakers out there. In terms of total speakers, Mandarin is second in the world only to English, and in terms of native speakers, Mandarin is the most spoken language in the world.
The combination of China's huge economy and its large population of Mandarin speakers has made Mandarin into an important language for both business and tourism. In fact, China's powerful consumer class is set to drive more than a quarter of global consumption growth over the next ten years. Businesses around the world that want to tap into these markets will need employees who can connect with Chinese-speaking consumers with both effectiveness and tact.
If you can speak Chinese, you are a job candidate who can help potential employers access these Chinese markets. Whether you're working on advertising, marketing, or strategy, your knowledge will help employers make a good impression on Chinese-speaking consumers and business partners.
Learning Chinese Makes You More Confident
When you're in an interview or in the workplace, it's important to know your worth. People with high self-confidence are valuable additions to the workplace and are desired by employers. When hiring, business professionals seek out individuals who have confidence in themselves and their work.
Those who learn Chinese as non-native speakers develop high self-confidence. Your self-confidence gets a boost whenever you achieve difficult goals, and Chinese is a very difficult language to learn.
Still, even if the road to Chinese fluency is long and tough, if you persevere and succeed in figuring out how to learn Mandarin, all your hard work will pay off. Once you find yourself communicating in Chinese with other people, your confidence will grow. Achieving fluency is a significant life accomplishment to be proud of, and you'll naturally take on a winning attitude.
In short, if you know that you can master Chinese, you know that you can succeed at other challenging endeavors in your life. This knowledge will give you self-confidence that will be reflected in your interactions with other people and clients, making you a desirable candidate for any new project.
Chinese Speakers Are in Demand
We've already gone over the fact that China has a powerful economy and a large population of Mandarin speakers. Well, because of this situation, Mandarin is becoming an increasingly important language to know around the world.
All over the world, companies, governments, and other large-scale institutions are on the lookout for more Mandarin-speaking candidates to fill Chinese-language jobs. International companies tend to widen their reach across the globe by hiring candidates who can blend in seamlessly with other cultures and fill the communication gap between them and their clients. This means that as a non-native Mandarin speaker, your opportunities would be expansive.
These opportunities would not be limited to working with non-Chinese companies, either. To facilitate international ties, both Chinese and non-Chinese companies and organizations need Mandarin speakers. In particular, Chinese companies are accelerating their efforts to expand overseas, and this represents promising job potential for Chinese speakers.
Ultimately, companies that are forging international ties between China and the rest of the world need to attract job candidates who can operate in Mandarin and an additional language. If you learn Mandarin yourself, you would be well positioned to satisfy this need and take advantage of the high demand for competent Mandarin-speaking employees around the world.
Revamp Your CV with Mandarin Fluency
If you start learning Chinese now, you'll be benefiting your future self and career. You'll be setting yourself up to benefit from China's global economic influence while making yourself into an attractive prospect for any company to hire.
So if you're looking to increase your professional credibility, expand your career opportunities, and get that extra edge in the job market, try learning Chinese!
Author:
Daniel Nalesnik, Founder of Hack Chinese
Daniel moved to China in 2009 for a year of full-time Mandarin immersion at Peking University (in Beijing) and Fudan University (in Shanghai). In the years since he has worked with teachers throughout China to discover what learning methods are most impactful for Mandarin Chinese learners. This experience inspired Daniel to found Hack Chinese, a spaced-repetition platform for learning Mandarin Chinese.