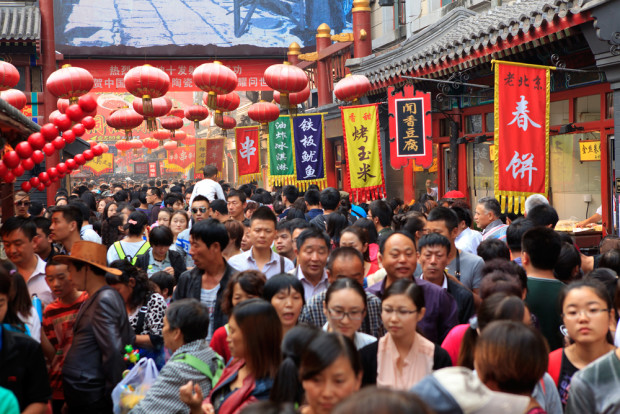 There are over 4,000 surnames in use today in China, however the top 100 make up over 85% of China's 1.3 billion population. In fact, the top three surnames, Wang (王), Li (李), and Zhang (张) account for over 20% of the population.
Learning the top surnames in China can come in useful when analysing text in Chinese. If you can recognise the surname – which is displayed first in a Chinese name – you will be able to know that the following one or two characters likely make up a name.
Here are the top ten surnames in China, along with their meanings:
1. Wang (王)
Wang is the most common surname in mainland China, which represents 92.8 million people, and is a royal surname meaning 'King'.
2. Li (李)
Li, meaning plum, is the most common surname for Hakka Chinese, used by over 92 million people in China. Li was the royal last name during the Tang dynasty.
3. Zhang (张)
The grandson of the Yellow Emperor was bestowed the surname Zhang after his invention of the bow and arrow. Zhang can be found as a surname in many other languages, for example 'Archer' in English.
4. Liu (刘)
Liu was the royal surname in the Han Dynasty. The character means to kill and destroy – we certainly won't be messing with any Liu's!
5. Chen (陈)
Chen is the most common surname in Singapore and Taiwan, as well as in the south of China. It means to exhibit.
6. Yang (杨)
Yang is a type of tree and was the royal surname during the Zhou Dynasty.
7. Huang (黄)
Huang, which means yellow, is most popular surname in Guangdong, in southern China.
8. Zhao (赵)
Zhao is an ancient Chinese state. This was the surname of the Song dynasty royalty, so appeared first in the famous Chinese book of the top 100 surnames (百家姓) which was written at the time and is still popular in China today.
9. Wu (吴)
From the state of Wu, the surname be translated as god-like, or the highest.
10. Zhou (周)
From the state of Zhou. Has been in the top ten list of surnames in China since the Yuan Dynasty (1279-1368). It means careful and honest.
Have you managed to find your Chinese friend's surname on the list? If not, perhaps you could see where they appear in the list of top 100 Chinese surnames.
Have you read our recent blog on the Shanghai Marriage Market, where parents go to find lovers for their children?