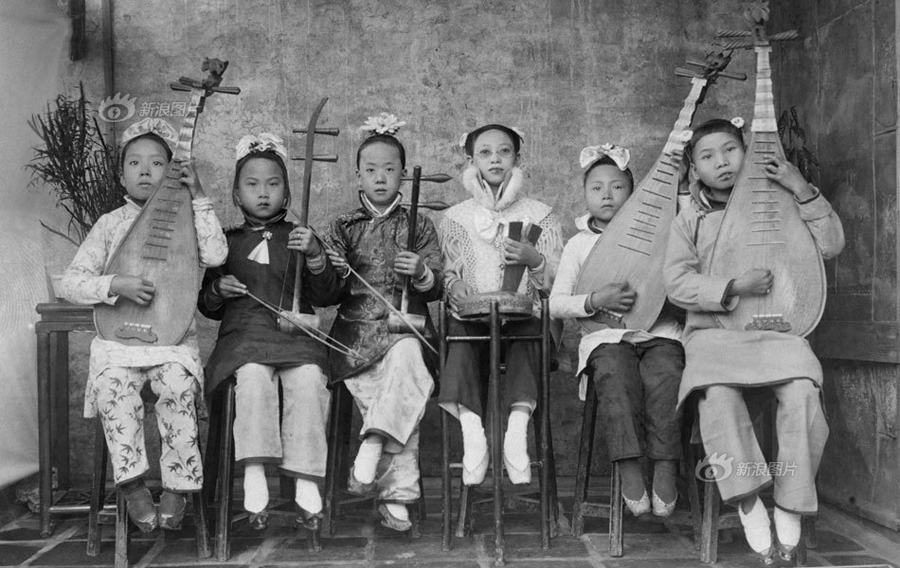 Here at TCB we never need an excuse to brush up on our Chinese karaoke skills. Learning through song is an excellent way to improve in any target language, so we got together with our team of writers to compile a list of what we consider to be the best songs to learn Chinese by HSK level. Each song is listed with a short introduction and Youtube link, although you may wish to search for the songs on alternative video sharing platforms such as Youku or Baidu if you are in China.
I can still remember all of the lyrics to '卖汤圆 ', a song I learnt for a school performance when I was only 12, which lends weight to the argument that language seems to 'stick' better when learnt through music. I certainly don't remember any of the dialogues I had to memorise from the various textbooks I trawled through at school, although the video of that performance is one that I hope never surfaces online!
I have also heard the excuse 'I don't like Chinese songs' one too many times and it wears pretty thin – Chinese music spans all genres and tastes, so just because it isn't in the mainstream doesn't mean you should rule it out. I personally don't mind learning an old cheesy pop ballad if that's what it takes to improve my Mandarin, but consider searching for your 'favourite genre + Chinese' in any video sharing platform if you wish to find songs more suited to your taste.
Note: The lyrics for all of these songs can be found here. Simply search by song title and the lyrics should appear – you can choose simplified or traditional characters to suit your preference. Many of the videos already have subtitles (usually in traditional characters), but that way you can print off the lyrics to read as you sing along – extra points to anybody who sends in a video of them performing! The songs aren't always listed as the original version, but the list we have compiled is of tried and tested versions that our writers have used in the classroom.
HSK 3
弯弯的月亮 (A Crescent Moon) by 刘欢
A beautiful song by the extremely talented Liu Huan, which evokes memories of childhood.
遥远的夜空有一个弯弯的月亮
Below the crescent moon is a small, crescent-shaped bridge
弯弯的月亮下面是那弯弯的小桥
Next to the small bridge is a small, crescent-shaped boat
小桥的旁边有一条弯弯的小船
耷弯的小船悠悠是那童年的阿娇
Resting in the small, crescent-shaped boat is my childhood friend Ah Qiao.
桃花朵朵开 (Peach Flowers Blossom) by 阿牛
The first appearance in our list of the popular Ah Niu, who rose to fame in the mainland with his 90s hit 'Girl over there, look over here' (which will be listed later).
https://www.youtube.com/watch?v=p6b2yiB9GZ4
梦田 (Field for Dreams) by陈淑桦
This song was originally released in 1985 in San Mao's album 'Echo' (her English name). San Mao was a popular novelist and writer and this song has become one of Mandarin pop's classics and the artist's signature work. We have included the version that we believe is easiest to sing along with.
无与伦比的美丽 (Unparalleled Beauty) by 苏打绿
A song that is easy to listen to, but is unmistakably beautiful in its simplicity.
对面的女孩看过来 (Girl over there, look over here) by 任贤齐
A song that propelled Ah Niu to fame in the 90s, this is one of the first that I learnt in Mandarin. It is great for a classroom environment as the boy/girl divide in the lyrics can be used to split the class up into groups to sing back and forth to each other.
HSK 4
十年 (Ten Years) by 陈奕迅
Eason Chan is a brilliant singer and lyricist and his songs have got me through many character studying sessions. Many of Eason's songs have very deep meanings and this song is about the way in which the passing of time dilutes feelings.
传奇 (Legend) by 王菲
This song is about the feeling that people experience when they fleetingly catch the eye of somebody they like. Will the two ever meet again?
为你写诗 (Write a Poem for You) by吴克群
Kenji Wu is a Taiwanese Mandopop singer-songwriter and actor. This song was released in an album of the same name in 2008 and sat at number one in the album chart for seven straight weeks.
明明白白我的心 (So clear is my heart) by 成龙 and 陈淑桦
This song was written by Jonathon Lee but the popular version listed here is by Jackie Chan and Sarah Chen.
爱,很简单 (Love is Very Simple) by 陶喆
A very simple song with a catchy melody, 'Love is Very Simple' turned David Tao into a household name in China.
情非得已 (Beyond My Control) by 庾澄庆
A song about the first time you meet a beloved girl (yes, another love song), 'Beyond My Control' was used as the theme tune to the popular TV drama 'Liuxing Huayuan' (Meteor Garden) which was released back in 2002.
同桌的你 (You, Who Sat Next to Me) by 老狼
China loves a song that harks back to childhood and reminisces over times past. This song is no exception!
家乡 (hometown) by 韩红
As if by magic, here's another song that does the same.
风中有朵雨做的云 (A Rain Cloud in the Wind) by 孟庭苇
In this song, the wind and a cloud are lovers.
HSK 5-6+
后会无期 (Never Meet Again) by 邓紫棋
This song is the Chinese version of a country and pop music hit song recorded by Skeeter Davis from the 1960s – 'The End of the World'. It enjoyed international success and this Mandarin version, released by G.E.M., found fame in China.
有多少爱可以重来(How Much Love Can be Restarted?) by 迪克牛仔
'Dick Cowboy' (we know…), 'Papa' to his fans, is a musician that found fame in his 40s after years of touring smaller venues. This song is great for Mandarin learners!
白桦林 (Birch Forest) by 朴树
This song has elements of a Russian folk melody and is very easy to listen to and sing along with.
勇气 (Courage) by 梁静茹
Fish Leong is a Malaysian who is known as the 'Queen of Love Songs' and we can see why! This song is about showing courage in relationships.
彩虹 (Rainbow) by 羽泉
Here's a soft rock duet which is still hugely popular in China.
小苹果 (Little Apple) by筷子兄弟
This next song needs little introduction. It was the promo song for the movie 'Old Boys: The Way of the Dragon' and became an instant smash hit when it was released last year. It's extremely catchy – don't say I didn't warn you!
Like this blog? Don't forget to listen to the hottest songs in China right now – new edition coming soon. Also check back to TCB soon for another blog post of excellent songs to learn Chinese. We have plenty more musical language learning love left to give!
Got any more suggestions for the best songs to learn Chinese? Get in touch – we love to hear from you!