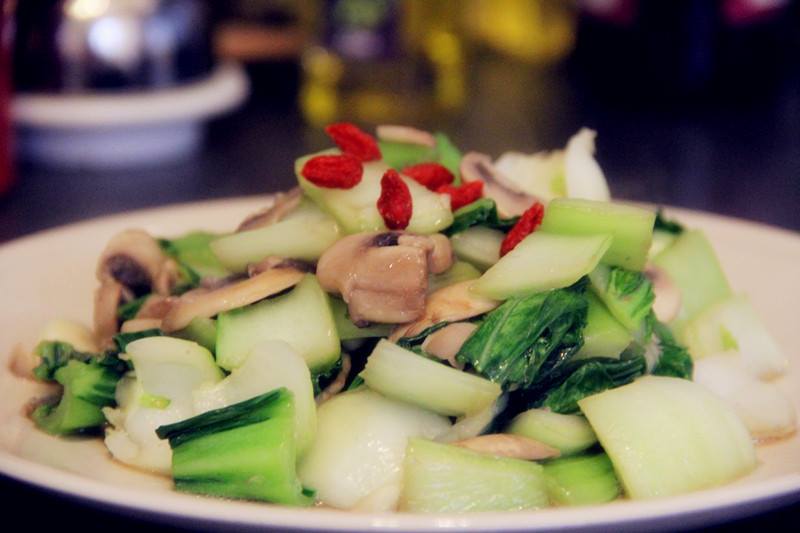 Rushing around this week with little time to prepare dinner? Fear not! Mao is back with a simple but delicious veggie recipe – simple stir fry with pak choi, mushroom and garlic. With only five minutes needed for preparation and another five to cook, there is simply no excuse., The guests can do the washing up! 
Ingredients: 1 bag of pak choi, 5 mushrooms and half garlic
Why not try another of Mao's recipes – Braised Pork With Dry Bean Curd? 
Check back soon for more from Mao's kitchen!