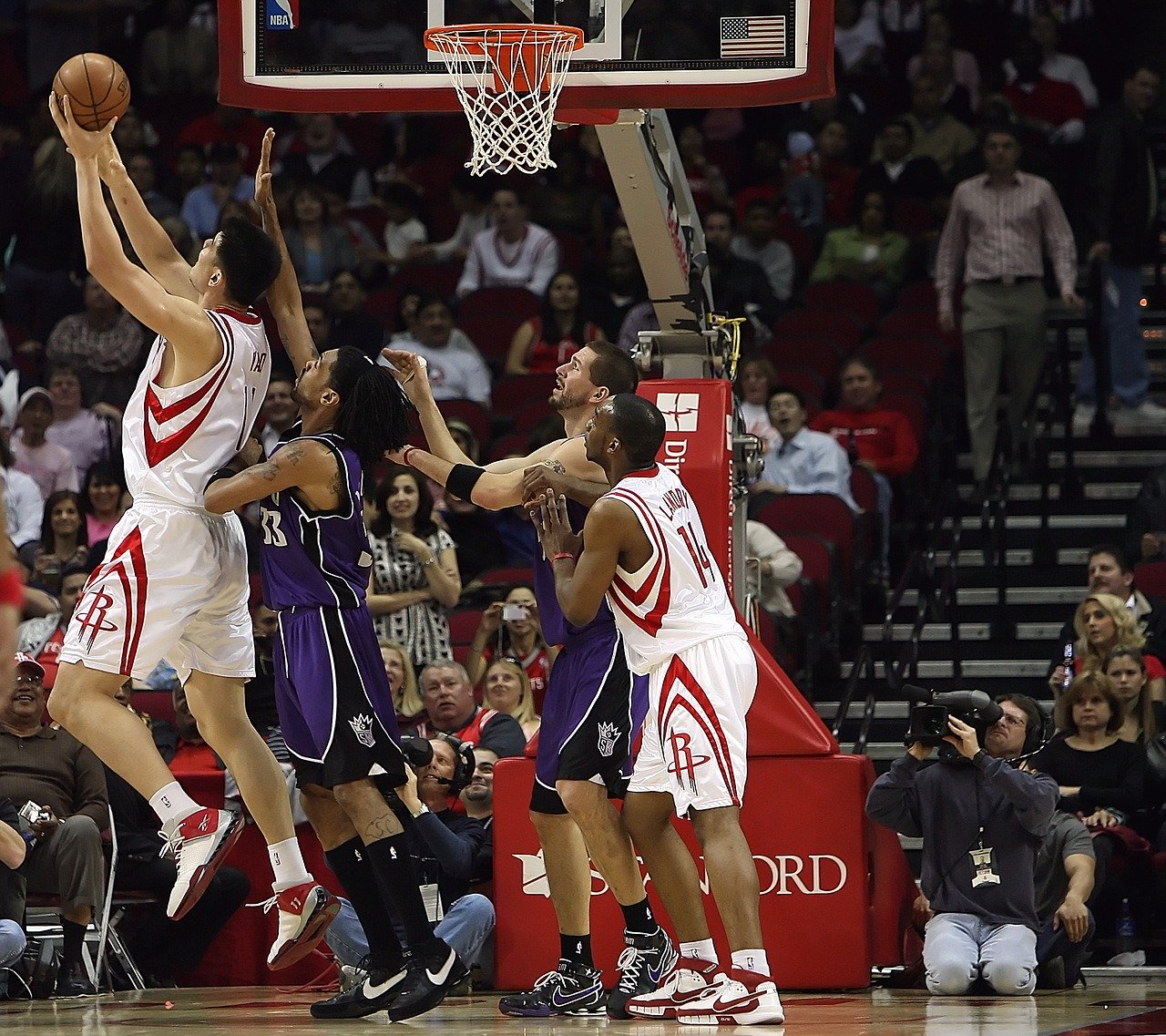 The NBA is the most followed sports league in China making China its biggest market. If you're just as surpised as we are about this fun fact keeping reading to find out why its so popular in China!
Basketball's History in China
Basketball has been in China for a long time, longer than most people realise. In fact, Basketball was introduced to China in 1895; this was only 4 years after it was first invented in America. Since basketball has played in China for such a long time it has grown to be a treasured sport within the country.
The sport was also popularised by the Chinese army as a training and team-building sport. This then spread into schools and developing neighbourhoods. Also, Basketball courts were a better investment for urban investment. This is because they took up less space.
Chinese Players in the NBA
Whilst basketball players such as Michael Jordan have always been popular in China. The sport gained more popularity due to introduction of Chinese players to the National Basketball Association (NBA). Houston Rocket's Yao Ming and Milwaukee Bucks' Yi Jianlian helped improve engagement. For Chinese people, seeing these athletes playing the NBA was a great source of pride. American born players such as Jeremy Lin also increased the sport's popularity in China by playing for Chinese teams.
Chinese Social Media and Marketing
The NBA has over a million followers on Chinese social media. This makes it the most followed sports league in the country. The NBA has a special collaboration with Chinese social app WeChat. The app allows fans to keep up with their favourite players, teams and live games. The NBA also has a partnership with Chinese blogging platform Weibo. Weibo publishes exclusive content such as interviews with players. These partnerships make basketball more accessible to Chinese citizens, increasing the sport's popularity. Also, American teams have adapted their marketing strategy. They host unique experiences and limited-edition merchandise aimed at Chinese fans.
David Stern
The NBA began hosting games in China in 2004 and since then more than 20 games have been played. One of the main people behind the NBA's entry into China is David Stern. In the late 1980s, he managed to strike a deal with the Chinese government. The deal meant that NBA games showcased for free on CCTV. Though basketball had been in China for a long time already, this was the first real introduction to the NBA. This happened at a time where NBA players such as Michael Jordan and Magic Johnson were at their peak.
If you're interested in reading about other popular sports in China why not read our blog on the rise of Ice Hockey and the growing E-Sports movement.