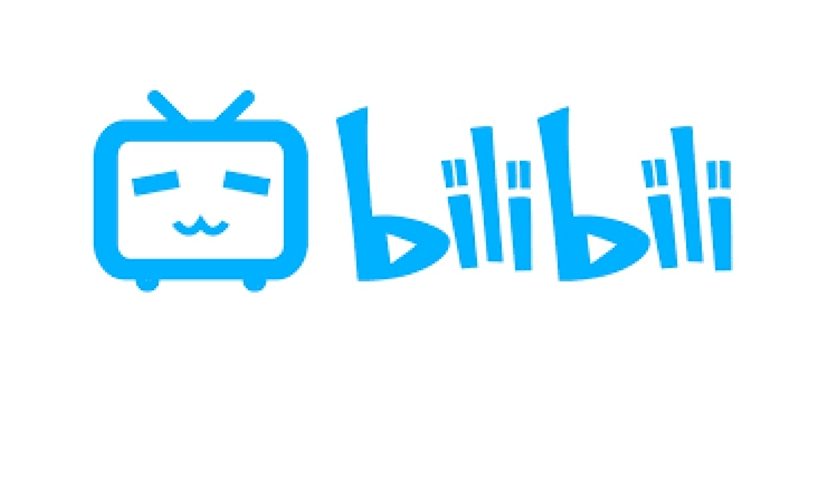 Bilibili (Chinese – 哔哩哔哩) is one of China's most popular emerging video sharing platforms. Founded in 2009, Bilibili has experienced a surge of popularity in the past few years. Now over half of young people in China are on Bilibili! Most of the content is user-generated and covers themes from animation and gaming to comics. A recent trend has emerged of people using Bilibili as a tool to learn Chinese. The short videos, with overlaid "Danmu (弹幕)" or "bullet chat" comments, help to set Bilibili apart from other platforms to learn Chinese. Let's explore more about the online video sharing platform and assess its suitability as a language learning platform!
What is Bilibili?

Known affectionately to users as "B Station", Bilibili initially marketed itself as the platform for fans of anime, comics and games (ACG). Bilibili launched in a market dominated by three companies: Youku (Alibaba), QQ Video (Tencent) and iQiyi (Baidu). To set itself apart, Bilibili focussed on offering a point of difference with a lean towards user-generated content and a popular overlaid style of commenting on videos called Danmu, which we'll explore more later.
Despite launching in 2009, Bilibili has truly taken off since 2015 when it diversified its content to attract a broader audience. Bilibili now offers videos across a wide range of fields – everything from dance and fashion to following the lives of online influencers! Bilibili's new company slogan "All the videos you love are on Bilibili" highlights the company's desire to venture into all aspects of users' lives.
A trend towards online learning has also emerged in recent years on Bilibili, with users able to livestream content. You can study almost anything on Bilibili. How about learning to cook in Chinese, or taking a class in drawing? There is something to suit all tastes for students on Bilibili and you'll never be short on interactive content!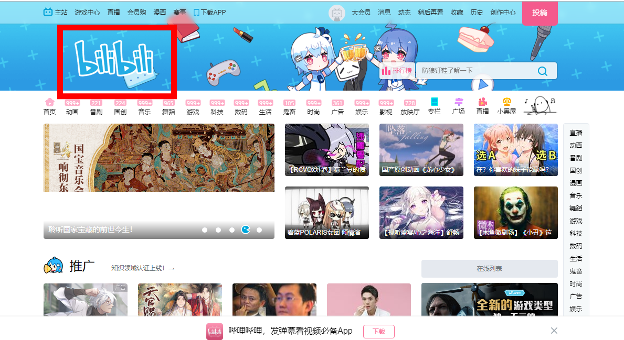 Is Bilibili a Chinese website?
Bilibili is a Shanghai-based company that was founded in 2009. The company underwent significant changes in 2015, when it opened the platform to a wider range of content and has since undergone a surge in popularity and increased revenue. In 2018, the company floated on both the New York Stock Exchange (NYSE) and NASDAQ. In 2020, Sony Corporation of America acquired a 4.98% minority stake in Bilibili for US$400 million, which valued the company at US$8 billion.
Is Bilibili a Chinese alternative to YouTube?
Bilibili has been affectionately referred to as China's answer to YouTube. Users who upload to Bilibili are called "up zhu", or uploaders. Similar to YouTubers, content creators can upload their videos and receive revenue share based on the popularity of their videos. One feature that sets Bilibili apart from YouTube and other popular online video sharing platforms are the "Danmu (弹幕)" or "bullet chat" comments that help to make the videos more interactive and encourage audience participation. Bilibili's wide range of content that spans all themes also helps to encourage user retention and Bilibili users are extremely passionate about the platform, spending over an hour a day watching videos and engaging.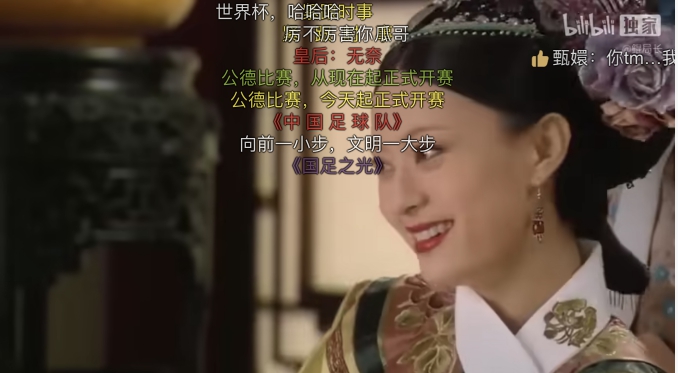 How does Bilibili make money?
Bilibili makes its money through advertising and offers a revenue sharing program with users. By uploading content to Bilibili, users can make money by receiving a cut of the revenue that Bilibili makes through advertisements on the platform. This helps to encourage users to upload their own content, which is key to the platform's success. Major brands such as KFC and Tmall use Bilibili to target users in China, predominantly Gen Z+ users (born between 1985 and 2009).
In contrast to other video platforms, such as iQiyi, which purchase original licenses for content, Bilibili's content is almost entirely user-generated. Bilibili's revenue sharing program spend equates to over 40% of its revenue, which highlights the importance the platform places on encouraging users to upload their videos.
How much do users make by uploading videos to Bilibili?
Two influencers, KatandSid, who met while attending university in America upload videos to many online video sharing platforms. According to the bloggers, users can expect to earn the following share on each 10 thousand view count per video:
YouTube: 280 RMB
Bilibili: 40 RMB
Toutiao: 25 RMB
The above revenue share shows the incentive for users in uploading content to Bilibili and, although it still falls well short of YouTube potential revenue share, Bilibili is an attractive option for influencers in China who are unable to access and upload to YouTube.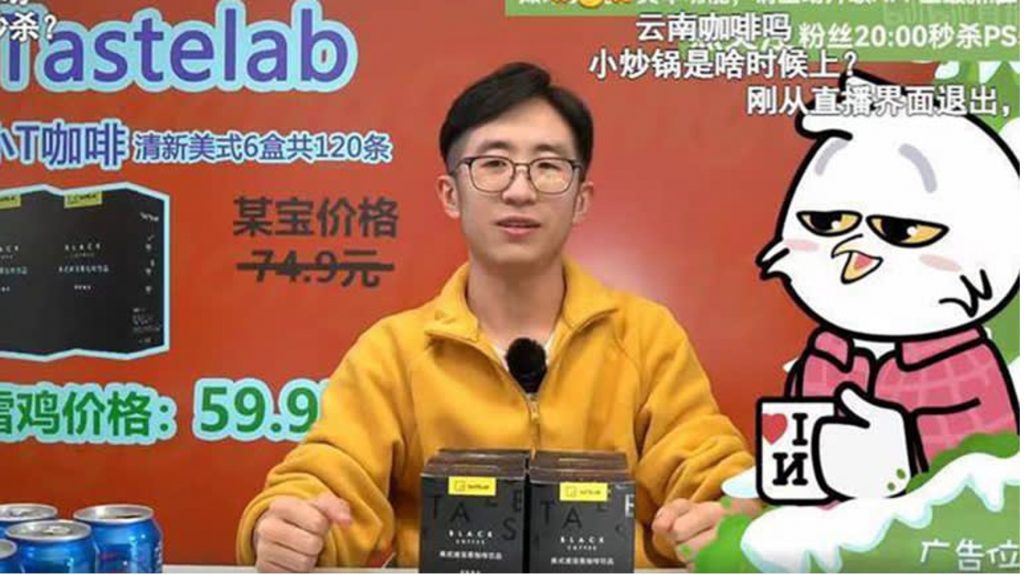 Is Bilibili popular in China now?
Bilibili is one of the most popular online video sharing platforms for young people in China. Half of young people in China have accounts on Bilibili and there is also an almost even split between male and female users (51% / 49%).
Young people under 35 years old account for over 80% of the platform's 300 million users (more than 80 million daily users). Users also spend a lot of time on Bilibili, with an average of more than 80 minutes spent per day on the platform. This highlights the attractiveness of Bilibili as an advertising platform to large international and domestic brands.
Fun fact: Most of Bilibili's users are Gen-Z+, which the company defines as those born between 1985 and 2009!
What are Bilibili "Danmu (弹幕)" or "bullet chat" comments?
One of the most popular features of Bilibili are "Danmu (弹幕)" or "bullet chat" comments. Danmus appear on videos in real-time, sliding across videos from left to right. It encourages a sense of interaction between users and can be particularly useful for educational content as users ask questions about challenging content and misunderstandings. The interactive nature of Danmus give users a sense that they are watching videos together and helps to build a sense of community on the platform.
2021 was referred to by Bilibili as the "Year of the Danmu", in which over 10 billion bullet comments were added to videos on the platform. Owing to the popularity of Danmus, this practice has also now been adopted by other video sharing and Chinese social media platforms.
Is Bilibili a good way to learn reading Chinese?
Bilibili is a great supplementary resource to use to learn Mandarin. The short videos span an extremely wide range of topics make it easy to find content that you find fun and interesting. You can also study vocabulary in context by following the Danmus for each video and there are even browser addons that can help you translate unknown words in the scrolling user comments. Bilibili is an accessible platform to study Chinese once you have a solid foundation in the language, so we would suggest using the platform from intermediate level onwards.
It's important to have a wide toolkit when learning Chinese, to ensure that you have enough variety in your learning. We would recommend using Bilibili alongside platforms, such as The Chairman's Bao, which are more powerful for improving Chinese literacy.
Is Bilibili a platform that is suited for Heritage language students learning Chinese?
Learning Chinese through videos on Bilibili is a fun and accessible way for Chinese Heritage students to improve their Chinese language or relearn Chinese. You should use available tools, such as online browser extensions, to your advantage when watching Bilibili to learn Chinese. It can also be a great way to interact with other Chinese speakers and has a strong sense of community, particularly through the chat functions.
Studying with Bilibili can be a great way to learn vocabulary in context, as you choose content that you find enjoyable. There is truly something to suit all tastes on Bilibili. One disadvantage to learning Chinese through Bilibili is the abbreviations used in PinYin and homophones in the videos and comments, which can make it difficult to access for lower-level students of Chinese. You should focus on not understanding everything, but rather use Bilibili as a tool to expose yourself to new vocabulary on topics you enjoy when learning Chinese.
Is Bilibili a safe platform to use to study Chinese?
As always with online platforms and communities, you should take care when studying Chinese with Bilibili. The interactive nature of the platform and Danmus encourage user engagement, so you should always take care when accessing such online content. Always seek parental approval, if required, or study within a more formal environment with adult or teacher supervision. Always avoid sharing any personal information online.
Conclusion
Bilibili's wealth of content and interactive features can make it a very powerful resource to learn Chinese. Since the platform restructured in 2015, there is a wider variety of content than ever and even online tutors for academic subjects. You should use Bilibili in combination with other resources to get the most out of your Chinese studies, but it is a great way to engage with interactive content that you enjoy.
Have you used "B Station" as a tool to study Chinese? If so, we'd love to hear from you on our social media channels!
Gamer? Why not try playing Genshin Impact to supplement your Chinese learning toolkit?
Author: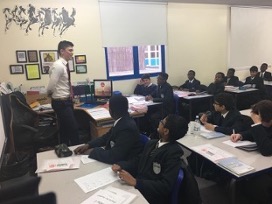 Sean McGibney speaking to students at Beths Grammar School about his experience of learning Chinese, living in China and founding Newsdle and The Chairman's Bao. 
Sean studied Chinese and Spanish at University of Leeds and founded The Chairman's Bao alongside Tom Reid in his final year of study in 2015. Current Managing Director of The Chairman's Bao, he has overseen the company's growth from university bedroom concept to an international force in the EdTech industry with over 200,000 individual users and over 400 global partner institutions. Sean also launched Newsdle alongside Tom Reid and Oliver Leach in 2021, for students and teachers of Spanish and French. In his spare time, Sean is still a keen language learner and runner. He also sits on the Board of charity Leeds Irish Health and Homes in the UK.