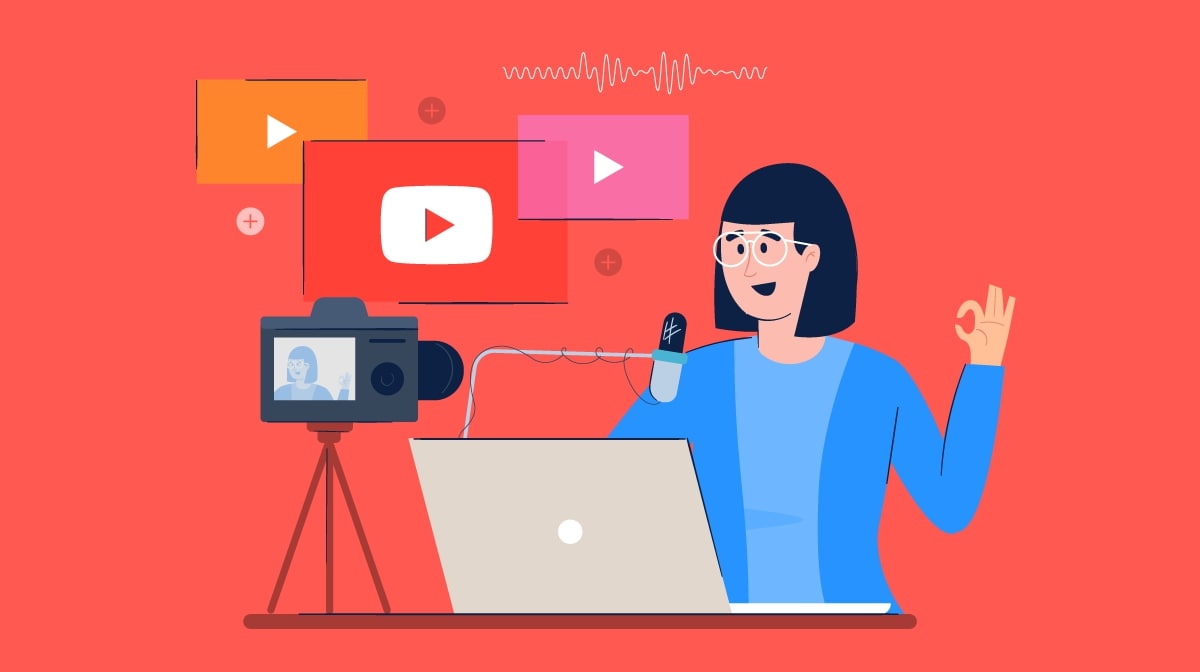 Venturing into the world of purely Chinese videos and vlogs on YouTube or Bilibili is a step advanced learners will probably find themselves eventually taking on their Mandarin-learning journey. Watching videos on video-streaming sites is a fun way to improve listening comprehension as well as learn more modern language and phrases which are used in daily life. While videos posted by Chinese teachers who clarify language points can be excellent, advanced learners will also benefit immensely from viewing videos by authentic vloggers who do not create videos especially for students of Mandarin, but instead tailor their language to a target audience of native Chinese speakers.
Why you should follow authentic Chinese vloggers
For me, looking into authentic Chinese vloggers for the purposes of this article was actually a bit of daunting prospect since most videos by Chinese YouTube and Bilibili vloggers do not provide any English subtitles! At first, I felt a bit lost in a huge sea of content. A lot of the videos were quite hard for me to understand and even when I could manage to decipher some parts of them, I often wasn't able to understand everything. However, I found that following Chinese vloggers replicated an immersive environment similar to living in the county and exposed me to everyday language which is not carefully pronounced by Chinese teachers or film actors. Even in short span of three weeks in which I was researching this article, I found that my listening abilities had noticeably improved. In addition, it's a fantastic way to make learning fun.
What is the best way to find Chinese YouTube and Bilibili stars that are suitable for you?
I came up with a few strategies for finding Chinese vloggers that I enjoy and whose videos can assist me in taking my Mandarin ability to the next level.
Look for vlogs with Chinese subtitles
Chinese subtitles are quite common on Mandarin vlogs since both films and TV are always provided with subtitles and viewers expect this feature. Having subtitles means that you can pause videos if necessary, in order to read, look up or write down words. However, you will need to pay attention to whether the vloggers come from Mainland China or Taiwan, since the latter region employs traditional characters rather than the simplified version.
Search for videos such as tutorials on a hobby that you already enjoy and are familiar with
The tutorial format means that you will always be able to see what the vloggers are talking about. For example, cooking videos might show an eggplant and then the eggplant being diced. You won't have to know the word for "eggplant" or "diced" in order to understand what's going on in the video. In this way you can learn by "osmosis."
Travel videos are always easy to follow
In travel videos, the scenery is the most important thing. Travel videos by Chinese Youtubers and Bilibili content creators usually focus on famous international places that you might already have visited yourself or on places in China which you might travel to someday.
Use a chrome extension with a pop-up dictionary for Mandarin
This will help you to decipher the titles of videos to give you a general idea of the subject in question.
Try turning down the video speed
Depending on the pitch of the speaker's voice (too low is not good), this technique may help you to understand the video better.
Don't be picky about topics if you can understand the speakers!
For example, I found myself interested in following a male fitness and lifestyle vlogger (not my normal sphere of interest!) simply because he was articulate and engaging – and most importantly because he spoke a clear, standard Mandarin which I could understand with relative ease.
Here are the best Chinese Vlog Channels I found on YouTube and Bilibili which can help advanced students improve their Mandarin
Chinese YouTube Channels
Elena is a young Chinese exchange student who vlogs about her life in the Netherlands. She uses her videos to describe her life in a foreign country. She features a lot of daily life vlogs as well as tech reviews including one where she met Apple CEO Tim Cook. She speaks quite clear Mandarin so her videos are relatively easy to understand. They feature subtitles in traditional characters.
This health and lifestyle vlogger is a US certified nutritionist whose channel description motto states that food is the best medicine – 食品是最好的药物 (Shípǐn shì zuì hǎo di yàowù) . With her videos, she hopes to assist her viewers on their 健康道路 (Jiànkāng dàolù  = health journey). They are easy to follow because you can see different foods as she speaks about them. She also features a few travel vlogs, for example her video to Joshua Tree National Park.
This is a cooking channel showing a lot of traditional Chinese dishes and cooking methods. The chef speaks very clearly and slowly so the recipes are extremely easy to follow. In addition, subtitles are provided in traditional characters and viewers can also turn on automated subtitles in several languages.
This engaging vlogger presents a variety of video subjects, including travel (both in China and internationally), daily-life vlogging, lifestyle, fashion and personal philosophy. He speaks quite clearly but his videos are still a bit of a challenge since his presentation style is very chatty. He manages to capture stunning images, especially on his travel vlogs.
If you feel up for a challenge, consider MickeyworksTV. This YouTuber, who is based in the US, shares videos about technology (like cars), entertainment, current events and his entire life in vlog-style videos. He speaks a bit fast so his videos might be a bit difficult, but since he pronounces quite clearly and his videos are subtitled (in simplified Chinese) it's possible to decipher them. I enjoyed his video where he returned to his老家 (lǎojiā/hometown).
Foodies will enjoy this travel blog channel with a focus on food. The format employs two cohosts who travel to various cities in China, exploring restaurants, food booths and night markets. The hosts interview people on topics such as the hottest chili peppers in Shaanxi or an 80-year-old woman Hangzhou who still runs a small family restaurant. They travel to fascinating places in China.  Their fun and lighthearted tone has made this channel one of my new favorites.
Kevin presents videos on a big variety of topics regarding everyday life in China. His channel offers anecdotes, funny skits (in which he often plays all the roles), street interviews and discussions of issues such as the cost of housing in China. His videos are very fun. I especially enjoyed his skit which highlighted the differences between Western and Chinese English teachers in China as well as the following video parodying the irony of parental expectations.
Chinese vloggers on Bilibili
After searching a while on Youtube, I was able to find several Taiwanese vloggers as well as plenty of mainland Chinese who were living abroad, but I found myself asking "Where are all the mainland Chinese vloggers who live in China?" Then I realized, "Of course! They're all on Bilibili, Chinese YouTube." You can find more information about the Chinese website Bilibili here.
8.     猫森璐 (Māo sēn lù)
This young woman's travel-vlog videos serve a good introduction to BiliBili because the language is quite clear and the videos are short. These travel videos mainly explore China and east Asia. The host packs a lot of information into her well edited videos. She speaks quite quickly but clearly and since her natural voice is rather high pitched, this is a good channel to try out BiliBili's slow-speed feature (found on the bottom navigation bar of the video).
This male fitness and lifestyle channel is a far cry from what I would usually choose to watch. But I was enticed by this channel because a) I could understand the vlogger's clear language, b) the style and editing are very engaging, and c) it actually has some good ideas. He has some interesting concepts for videos such as how to use ChatGpt to create a fitness plan.
This channel presents origami and other folded-paper projects. Even though language is quite fast, it is still easy to follow because the video images demonstrating paper-folding methods are more important than the actual verbal instructions. You will find complicated projects such as an origami ball and simpler projects like paper airplanes.
This family vlog channel documents a Chinese couple's life with their baby. The family started filming even before their baby Rena was born. The language is quite fast, but the images generally speak for themselves. The channel also presents lifestyle topics such as fashion and skincare.
12.  刘畅木法沙 (Liúchàng mùfǎshā)
This popular and good-looking vlogger features videos of himself in his daily life, for example when he grudgingly agrees to babysit his niece for a day. In another video, he dresses up as a woman as per his fans' request, and we get to see him teetering on uncomfortable high heels. His channel also broadcasts frequent livestreams, where he interacts with his followers. His speaking style is relaxed, so he is easy to follow.
This vlog follows MinChen's life as an exchange student in Germany. Her videos document her daily life, eating at the university cafeteria, studying or going to the library. I especially like her travel vlog-style videos, for example one describing a solo hiking trip to Switzerland.
14.  三根葱 (Sāngēn cōng/Three Scallions)
Try this channel if you are up for a challenge because the people speaking in the videos have non-standard accents which are very difficult to decipher. Yet, the videos are quite fascinating because the staged scenes and skits display grittier, more realistic people than I usually find on Chinese TV. The videos comprise skits of ironic or poignant moments in life, such as tramp getting a meal paid for him by a restaurant customer. Even though this channel is a bit overly sentimental, it can offer you a window to a part of Chinese life you may not have seen before.
15.  驴耳朵艺术(Lǘ ěrduǒ yìshù/Donkey Ear Art)
This channel is devoted to one of my favorite hobbies, namely watercolor painting and sketchbook art. Donkey Ear Art explains painting techniques using very clear language, which means that even if I don't know all the words, it's quite possible to for me to learn from context or easily look up words due to the artist's clear pronunciation.
16.  Pro米修猫 (Mǐ xiū māo)
This vlogger is a young Chinese man living in Korea posting videos every day about the food he and his roommates eat in various locales. He takes the perspective of explaining different menu items to his Chinese audience. Even though it's about Korea and not China, you will learn a lot about food words, restaurant culture, etc. He speaks extremely clearly and makes engaging videos.
Conclusion
Advanced learners will find that videos by Chinese vloggers can be an excellent resource for obtaining exposure to natural language. It is essential to remember that the videos highlighted here are just a starting point. You will find thousands more video channels on YouTube and Bilibili. Once you begin to immerse yourself in this world, you will find that you can gain immeasurable benefits regarding listening comprehension, vocabulary and even speaking. And you can have fun while you learn.
Author
Heather Buchanan-Schrader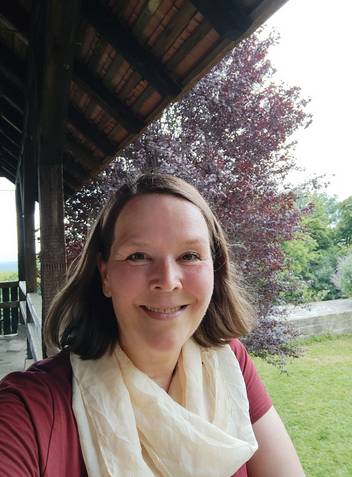 An unashamed language nerd from Anchorage, Alaska, Heather's life has led her to a degree in German and International Studies from Willamette University and a three-year stay in Taiwan with her German husband at the end of the eighties. In Taipei she took intensive Chinese courses at the Mandarin Training Center of Taiwan Normal University and also taught English at the Taipei Language Institute. After the fall of the Berlin Wall in 1989, she became intrigued by the life in a former East Bloc country and finally decided to relocate to Leipzig, Germany in 1991. There she and her husband established the FAE Fachinstitut für Angewandtes Englisch, a private English institute focusing on teaching adults, translations and language coaching. This has been a successful venture for over 30 years.