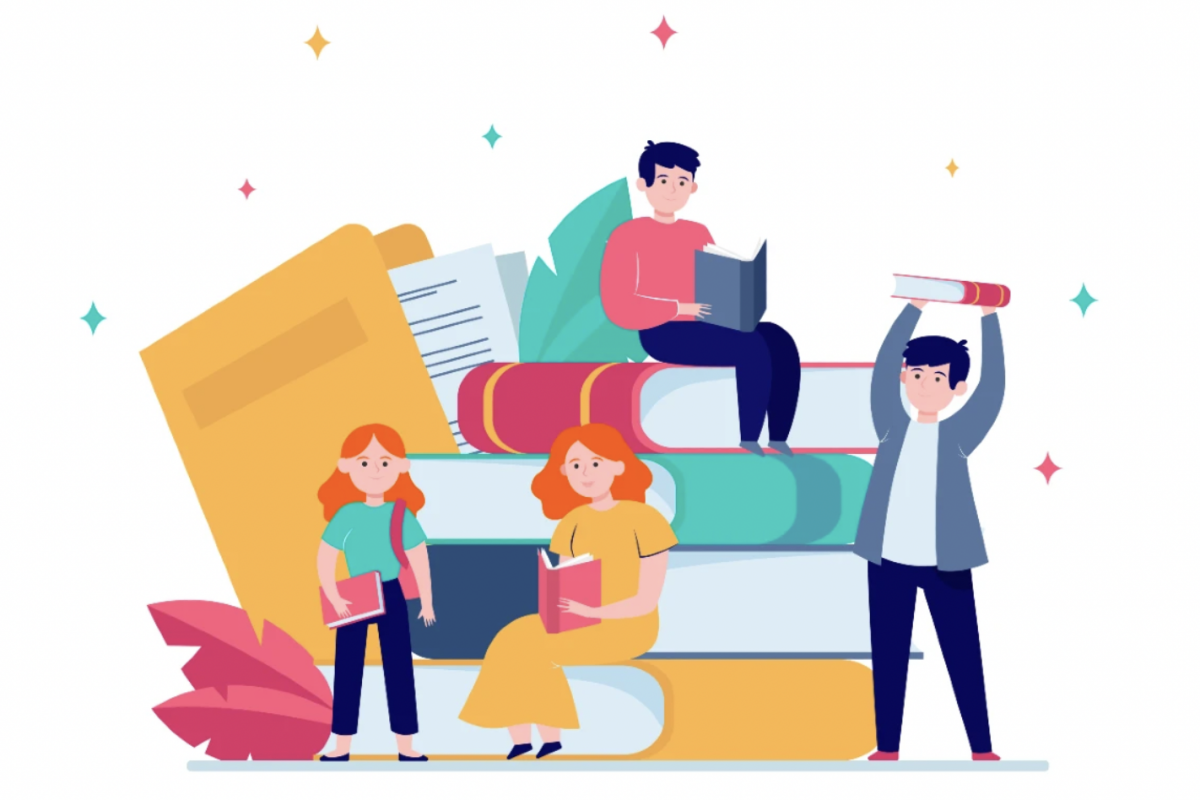 Learning a new language should be a fun and rewarding experience, and graded readers are an excellent way to get started.  
Graded readers are books that are written specifically for language learners, with a range of difficulty levels to suit different abilities. These reading practice resources are designed to be accessible and engaging, making them a perfect choice for those who want to build their language skills.  
Today I'll share with you 10 of the best Chinese graded readers available both as printed books and digital tools I have ever used. 
Whether you're a complete beginner or already have a good grasp of the language, these resources are a great way to improve your Chinese reading skills, expand your vocabulary and make sure your skills don't go rusty.  
So, without further ado, let's dive in! 
Printed Graded Readers
Tiantian Zhongwen(天天中文)- Macmillan
Highlights: Graded readers, exercises, language point, cultural insights 
Tiantian Zhongwen is a graded reader series tailored on learners of Chinese at the pre-intermediate level and higher. A variety of topics, including contemporary China, historical fables, history, culture, lifestyles are covered in this anthology of short stories about China.  
Each illustrated story includes comprehension questions to test students' understanding, a Language Points section clarifying significant grammar used in the story, and vocabulary boxes with translations of challenging words. The books come with an audio CD that includes readings of each story as well as English translations to help with comprehension.

Where to find them:  
Full catalogue available on Discover China 
Short Stories In Chinese: New Penguin Parallel Text
Highlights: Graded readers, parallel text, literature 
This collection of eight short stories with parallel translations gives students at all levels the chance to read a variety of modern works of Chinese literature without continuously consulting a dictionary. 
The stories are laced with both rural vernacular and urban slang, cover a wide range of genres and points of view, and vary from a narrative about the sincere simplicity of a Shanxi farmer to one that exposes the seedy underside of modern metropolitan society. The stories are complete with annotations and are great to read in either language. 
Suitable for intermediate and advanced learners only as the Chinese text does not come with pinyin. 
Find it here! 
Developing Chinese: Reading Course
Highlights: intermediate and advanced graded readers, swift progress, modern China 
"Developing Chinese" is a coursebook which offers an all-inclusive collection of Chinese language publications. These graded textbooks decrease reading difficulties by regulating the word level, sentence length, and topic complexity. Learners will swiftly increase their reading proficiency after completing this course, and they will be able to experience and comprehend modern China.  
The "Developing Chinese" series is a perfect first step into Mandarin reading practice and books for those who who don't feel confident yet to take the big step yet 🙂 
Practical Audio-Visual Chinese Series
Highlights: graded readers, Traditional Chinese characters, common idioms, Taiwanese culture

Practical Audio-Visual Chinese is an excellent resource for anybody interested in studying traditional Chinese characters. 
There are jokes, graded material directly from newspaper articles or magazines, extra grammatical exercises and speaking activities. 
I can be used both as a textbook and as a graded book to learn Chinese as some of the dialogues in this series are five pages long. The idioms, words, and content of these dialogues, on the other hand, are genuine to Taiwanese culture and ordinary discourse. Reading or listening to the text seems more like joining a movie scenario than reading a textbook. 
Each chapter includes a comprehensive vocabulary section that focuses on new terms as well as words with comparable characteristics.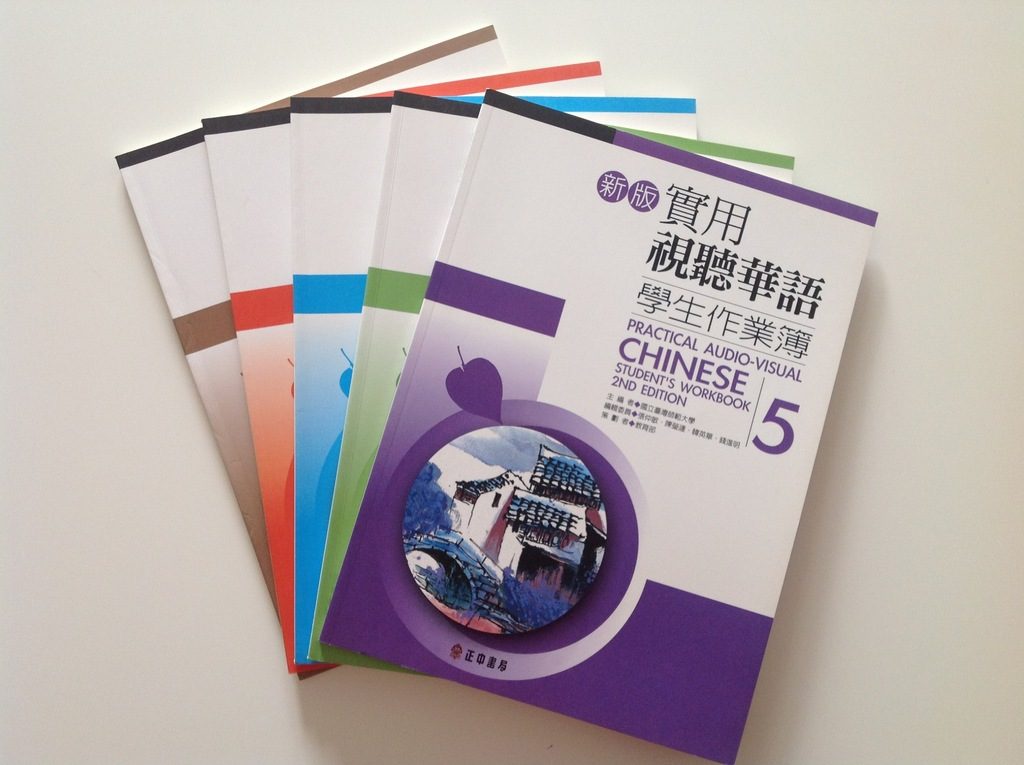 Find it here!
Digital Graded Readers
The Chairman's Bao
Website | iOS | GooglePlay
Highlights: graded readers, news and culture, grammar and reading practice
The Chairman's Bao (TCB) is an online graded readers platform for Chinese learners. Every day, new articles regarding current events in China and across the world are released, with difficulty levels ranging from HSK1 to HSK6+. And in case you want to take a break from current affairs, TCB provides a section dedicated to "Legends" which is a series appropriate for students at HSK levels 2 and higher. "Legends" is based on historical folktales and mythology. Audio recordings, a pop-up dictionary, grammatical notes, flashcards, and other features are also available.
To be honest, I believe the optional comprehension tasks are fantastic. These make the reading resource from simply delivering engaging material at an appropriate level to additionally giving organised and complete reading practice connected to the topic.
Pricing:  
Free 

 

Plans for unlimited access varies from "Monthly" ($ 10) to "Lifetime" ($ 350)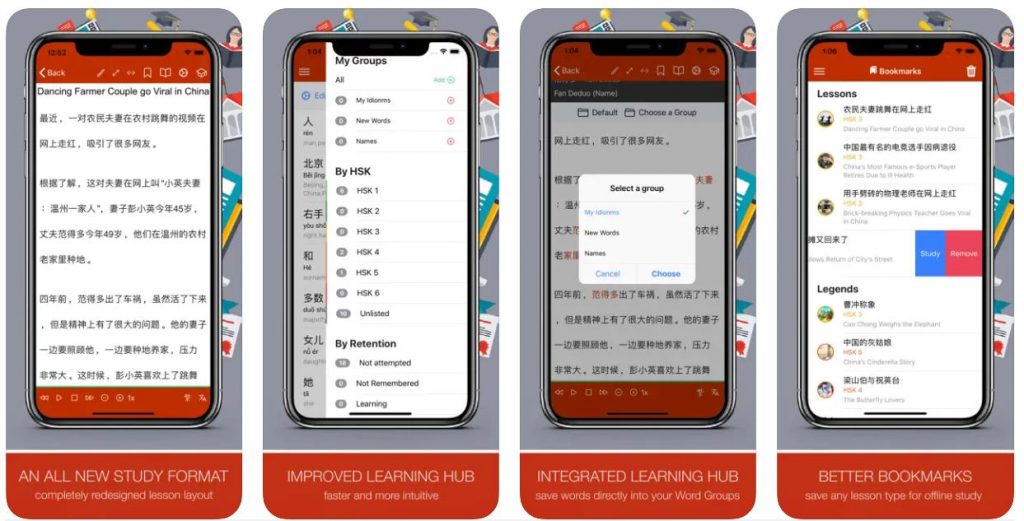 Maayot
Website | iOS | GooglePlay
Highlights: grader readers, writing, daily content
Maayot is a cross-platform language learning tool that provides students with access to online graded stories. Each daily narrative contains at least two higher-level words as well as previously acquired terms, and brief reading comprehension and writing exercises follow the first task. Maayot motivates you by sending daily bite-sized reading activities in your mailbox. The free activities feature 5-minute tales for beginner to advanced learners, while the basic membership includes audio recordings by native speakers and a daily quiz. A premium subscription includes edits to your daily writing replies as well as personalised instruction once a week.
Pricing:  
Free (one story/week) 

 

Pro: $ 9.99/month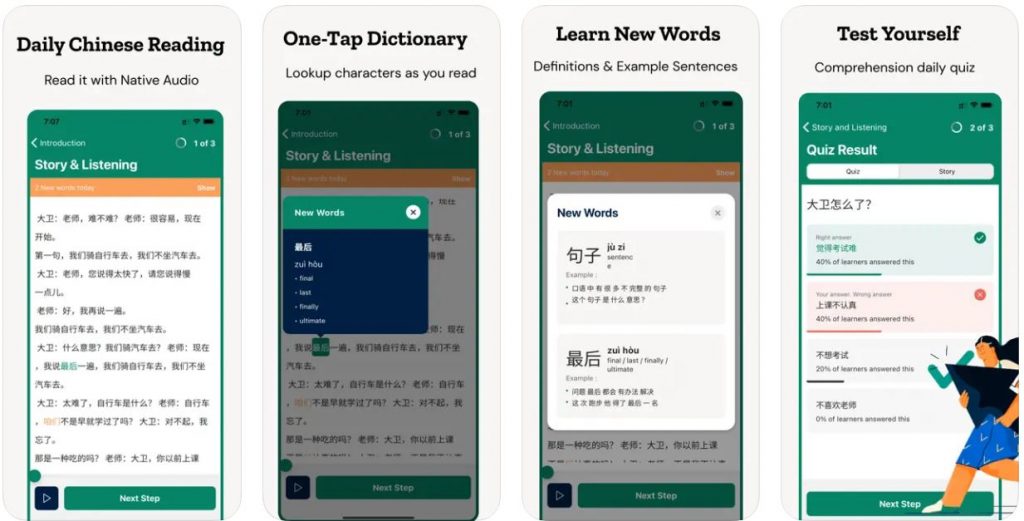 Sinolingua Virtual Library
Website | iOS | GooglePlay
Highlights: graded readers, virtual library
Sinolingua, a professional publisher of Chinese language learning materials from China, created the SinoLingua Virtual Library, a digital library that provides access to Chinese language resources. The virtual library provides electronic copies of several Chinese books from a wide range of interesting genres in order to assist students both in practising their Chinese reading skills and in their academic studies,  
Most contemporary ebooks are readers with great audio, highlighting, and translation features, but they don't include reading comprehension exercises. If you want to learn more about the 5000-year-old Chinese language and culture, this is an excellent resource.
Pricing:  
Total access: $ 10.00/month 

 

Elementary Learners: $ 8.00/month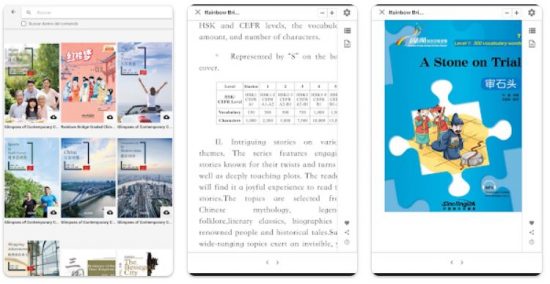 EasyChinese – Todai Chinese: Learn Chinese
Website | iOS | GooglePlay
Highlights: graded readers, vocabulary, flashcards, news
EasyChinese offers graded readers series focused on current affairs. Their reading material is suitable for all Chinese learners, from beginner to advanced levels, and covers various domains such as economy, finance, technology, entertainment, society, travel, profession, sports, music, cuisine, and more. The news feed is updated on a daily basis with news coming from China Daily, 163.com, Netease, CCTV, Toutiao news. The free version allows students to access 10 articles a day.  
The built-in dictionary is highly thorough and pulls information from online resources (Hanzii Dict and others).  
The search feature is what I enjoy best and it offers more than just a translation; you also get phrase samples, grammatical explanations, synonyms, antonyms, and even pictures. Flashcards, translation exercises, and voice-recording activities are all included in the programme.
Pricing:  
Free (10 reads per day + 12 HSK mockup) 

 

Premium: € 8.99/ 3 months 

 

Premium "Forever": € 19.99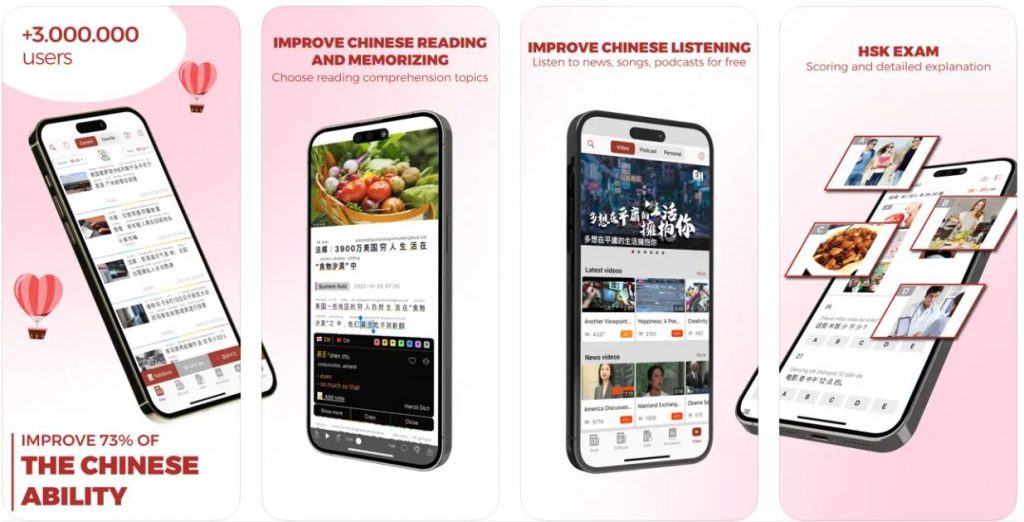 Readibu
Highlights: graded readers, authentic content, vocabulary management, text-to-speech, simplified<>traditional
Readibu is an app and a web reader. I like to think of Readibu as a gateway to the world of widely read short tales, children's books, and web novels in Chinese. There is always wonderful literature to read, whether it be historical, science fiction, romantic, or horror.
Books may also be searched by HSK level, completion status, genre, and protagonist gender on the Book Discovery tab. The books in this database are taken straight from a few Chinese novel websites like Qidian. The programme also gives you the choice to import Chinese material by copying and pasting any URL.
Readers may underline multi-character words, translate sentences, hunt for content to read from a huge collection of organised novels and short stories, and more.
Pricing:  
Free

 

Premium: $ 5 / month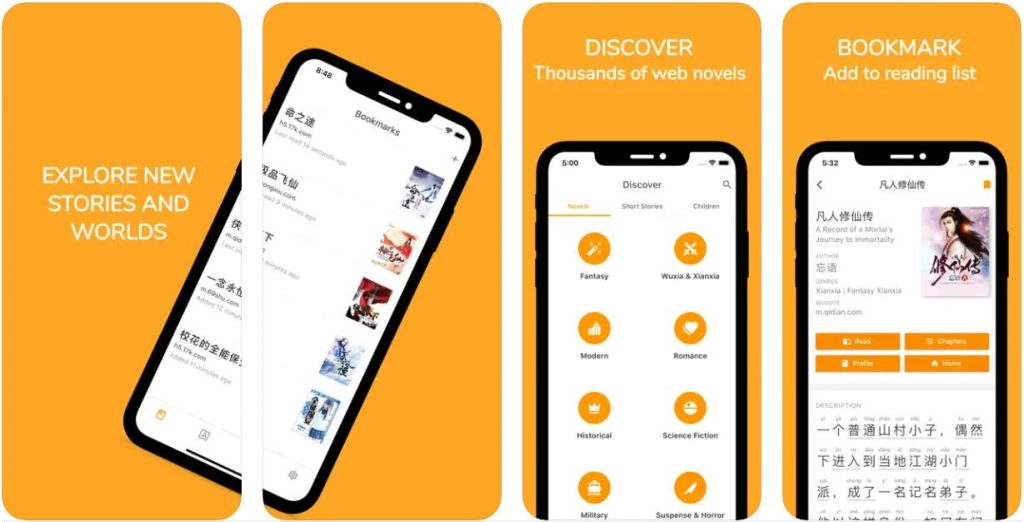 Pleco
website | iOS | GooglePlay
Highlights: dictionary, grammar, flashcards, graded readers
Pleco, of course! The app that all Chinese learners should download and use. Renowned as THE digital Chinese dictionary, it actually provides a tonne of additional options for Chinese reading practice.
Pleco offers a wide selection of graded readers for in-app purchase with levels ranging from HSK 1 to 6. 
The Pleco app offers three main features that each have somewhat different reading capabilities. 
You may paste any Chinese text into the Clipboard Reader.

 

You may import all popular file formats, including text files, Word documents, and PDFs, using the Document Reader.

 

Chinese characters in an image are optically recognised using the Optical Character Recognizer (OCR).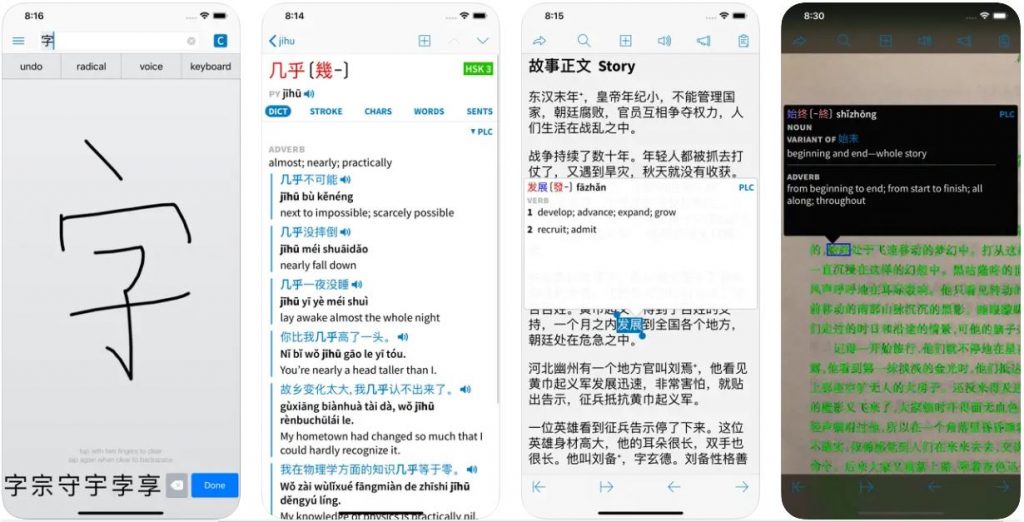 Why You Should Use Graded Readers for Intermediate and Advanced Levels
Graded readers may be an excellent tool for enhancing your language abilities as you explore a foreign culture at your own pace.
Level-appropriate material

: Graded readers are meant to deliver reading content that is appropriate for your current level of language skill. This allows you to progressively improve your vocabulary, grammar, and comprehension abilities without being discouraged by tough content.

 

Familiar themes and storylines

: Graded readers sometimes include recognised themes and storylines, such as classic literature or famous children's stories, which can make them more interesting and simpler to grasp.

 
Controlled vocabulary

: Graded readers frequently have a limited vocabulary, which makes it simpler to focus on comprehending grammatical structures and sentence patterns. This might help you obtain a better knowledge of the language and how it operates.

 

Authentic language

: Graded readers can give authentic language exposure, which can help you obtain a feel of the rhythm, tone, and style of the language.

 

Incremental progress

: By progressively raising the degree of difficulty of the content you read, you can track your progress and see how far you have gone in your language learning journey.

 
How To Make The Most Of Chinese Graded Readers
So now that you've decided to go for a graded reader, remember that you should also have the right mindset for the magic to happen!
Choose a level appropriate for your skills

: Select a reading at a level appropriate for your present language competence. This will allow you to steadily improve your abilities while also ensuring that you are pushed but not frustrated by the subject.

 

Set a goal

: Set a daily, weekly, or monthly target for how many pages or chapters you wish to read. This will assist you in making continuous development and remaining motivated.

 

Focus on comprehension

: When reading, rather than striving to read as rapidly as possible, focus on understanding what is occurring in the tale. This will aid in the development of your comprehension abilities as well as your exposure to the language.

 

Take notes

: Make a list of new vocabulary terms or expressions you come across. This will assist you in broadening your vocabulary and remembering new words and phrases.

 

Review and practise

: In each reading, review and practise the new vocabulary and language structures you meet. This will assist to cement your knowledge and boost your retention of the information.

 

Engage with the story

: Try to become interested with the characters and their situations. This will make reading more pleasurable and will help you keep your motivation.



What Are Your Next Mandarin Graded Readers?
Chinese graded readers are a wonderful tool for language learners, offering a fun and effective way to improve reading skills and expand vocabulary.  
Those listed in this article are only a few of the best books, apps and platforms to learn Chinese.  
Whether you're just starting out or looking to take your skills to the next level, graded readers are a great way to achieve your goals and make steady progress.  
So, if you're ready to take your language learning journey to the next level, why not consider picking up a graded reader today?  
With a wide range of options available, I am sure you'll find one that's just right for you!
Author: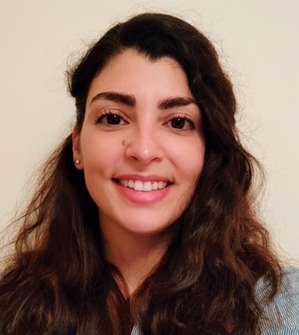 Fabia Parodi  
Fascinated by foreign languages and cultures, Fabia Parodi was determined to be a polyglot since she was a child. Fluent in Italian, English, French and Spanish and competent in Mandarin Chinese, Fabia is an experienced language teacher, translator and multicultural marketing specialist. 
When in class, she always make sure to include graded and authentic materials in her lessons to expose students to foreign cultures and to introduce a more natural use of the language they are learning. The two things she loves more than languages are travelling and exchanging stories with people from all over the world.