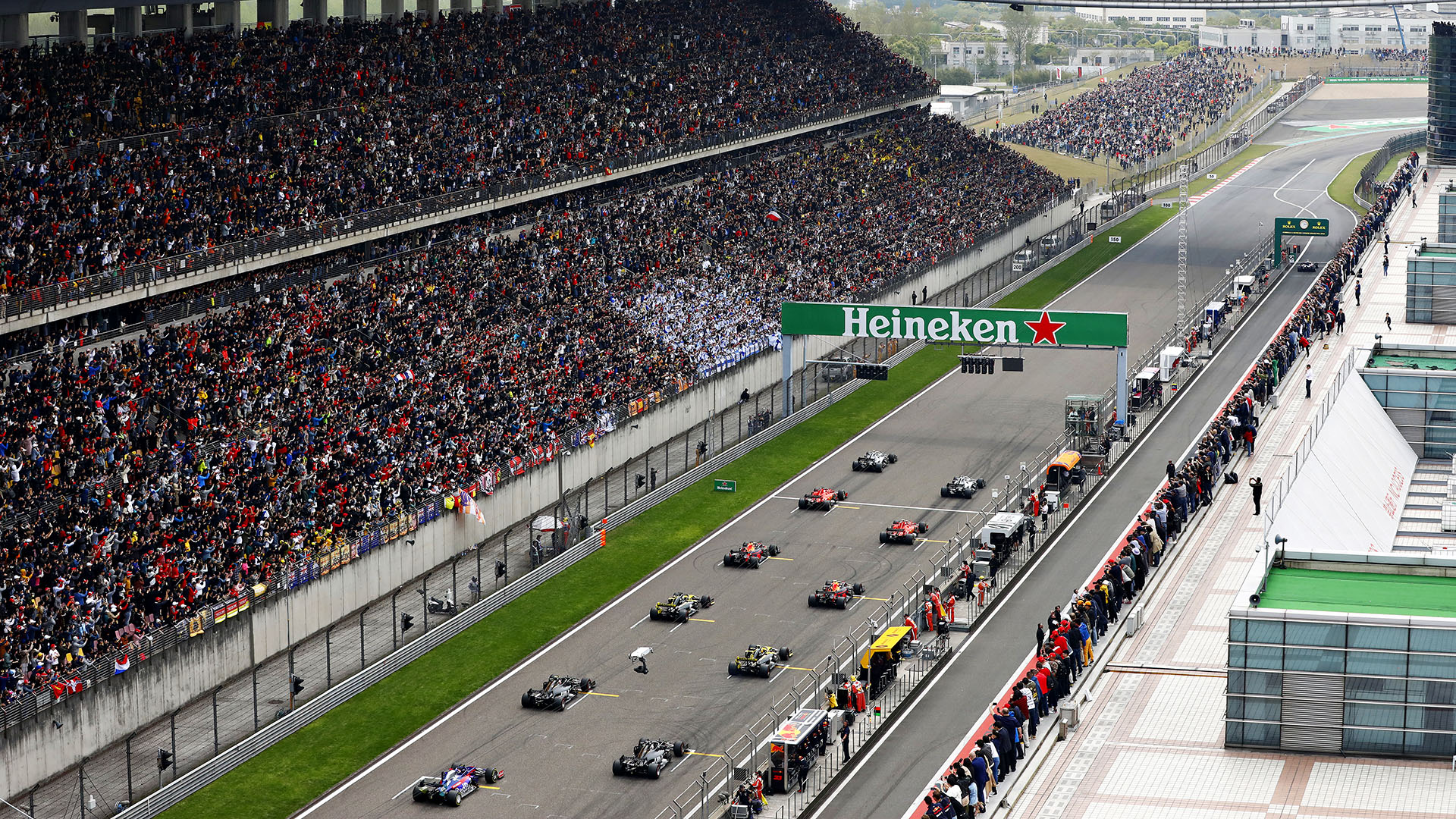 The Covid-19 pandemic meant that 2020's Chinese Grand Prix in Shanghai was at first postponed and then cancelled, with this year's looking like it will follow suit.
China has been a key market for F1, where popularity has been increasing in the Country, but the delays have slowed momentum. Despite this, China's television audience for the 2020 season grew +43% YoY.
China is not a new market for F1, with the Chinese Grand Prix held in Shanghai since 2004, and in 2019 hosted the prestigious 1,000th race in the history of F1. The event attracts on average 120,000 people, and in 2019 sold out two months ahead of the race, which is similar to many of the more traditional circuits around the world.
Hopes are still high of finding the first ever Chinese driver to start a F1 race, which would increase audiences in the country. Formula 2 drive Zhou Guanyu gathered attention when he made his F1 debut during a practice session at the Austrian Grand Prix, driving Fernando Alonso's car. Zhou became the first Chinese driver to participate in an F1 race weekend in 8 years.
Zhou, who is a test driver for the Alpine team and a member of the Alpine Academy since 2019, is currently second in the drivers' standings in the 2021 F2 series. There has never been a Chinese driver racing in F1, but that wait might soon be over.
China's best hopes currently of success right now is online, with Zhou having already been a winner in F1's Virtual Grand Prix Series.
To further push the sport in China, F1 has teamed up with Chinese technology giant Tencent, targeting a slightly different demographic of younger viewers.
There was also a strong digital growth in China in 2020 with followers on Chinese platforms, such as Weibo, WeChat, Toutiao and Douyin up +133%, to 1.9 million views.
Interested in discovering more about China's sporting developments? Read here about a German Football Club's effort to increase engagement with fans in region.