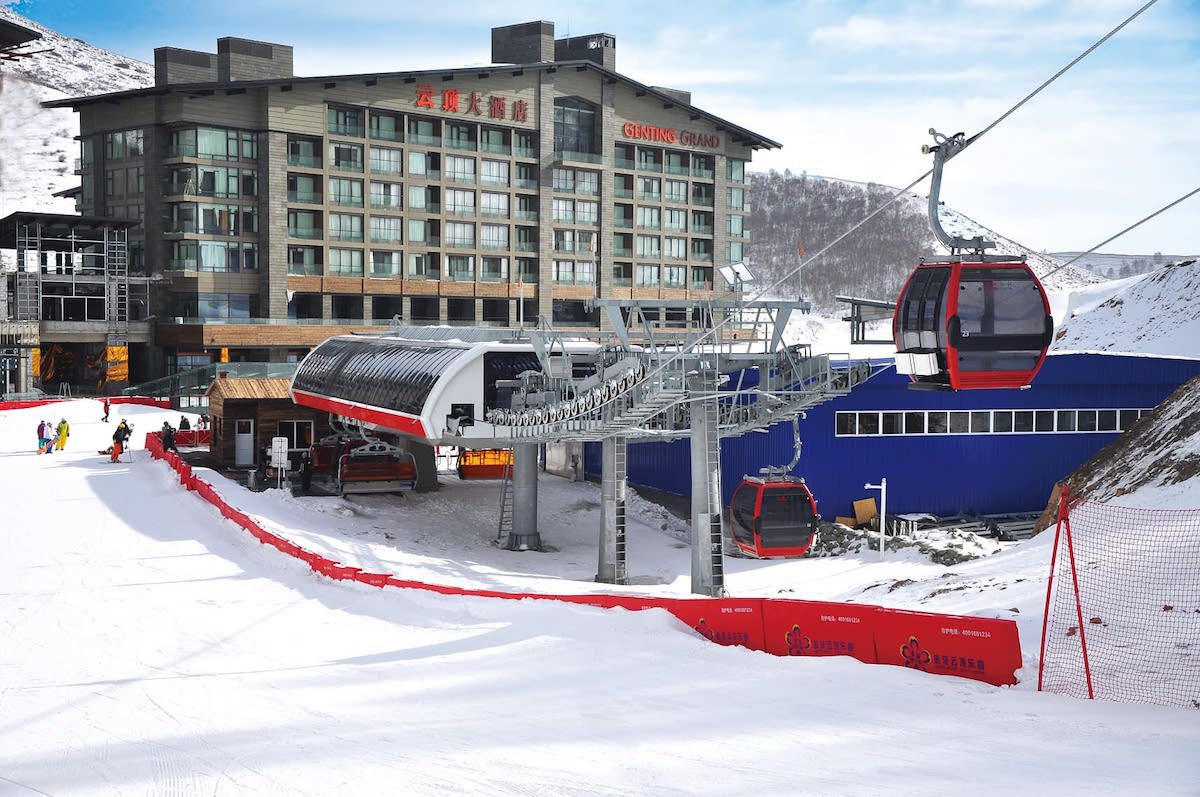 China is currently experiencing a massive boom in skiing and snowboarding, and winter resorts in China are becoming increasingly popular. The 2022 Winter Olympics in Beijing has heavily contributed to the increase in popularity, with China now containing over 770 ski resorts. Many of these are newly built or have been renovated with more modern facilities.
So, where do you begin planning a visit to a winter resort in China? Which ones are more suitable for snowboarding? Where would you go for a winter break with the family? This list will help introduce you to the best winter resorts for foreign and internal visitors to China!
Whatever your level, beginner, intermediate or advanced, there will be a winter resort in China that will be perfect for you! There is so much more to do than skiing and other winter sports, including relaxing at hot springs and theme parks within close-proximity!
A Rounded Trip
If you are looking for excellent skiing facilities, and other winter attractions, like visiting the Harbin Ice Festival, or exploring the Snow Village, then choose ski resorts near Harbin and Jilin. These include Jilin Wanda Changbaishan International Ski Resort, and Vanke Songhua Lake Ski Resort.
Easy to Visit
If you fancy somewhere a short hop from Beijing, a day skiing in Nanshan Ski Resort and Huaibei Ski Resort if perfect for you! If however it is your first time visiting Beijing, and you want to check out the 2022 Winter Olympic venues, consider visiting Zhangjiakou Genting Ski Resort or Zhangjiakou Wanlong Ski Resort. They're all located in Chongli District in Zhangjiakou Prefecturie, in the Hebei Province.
Our Favourite!
Our favourite though, is the Harbin Yabuli Ski Resort. The first thing to note, Yabuli Ski Resort is not a single destination. It consists of 10 smaller ski resorts, across 3 mountains! Among them is Sun Mountain Ski Resort, where China's first Club Med is located! It is the most popular out of the 10, and is full of friendly trails and modern facilities.
But, there is so much more to do than skiing! You can combine winter sports and the Harbin Ice and Snow Sculpture Festival! The world's biggest winter festival is also a 2 hour drive from China Snow Town, with the heaviest snow and most non-sport related activities in China!
Any we have missed? Be sure to share them on our social channels!