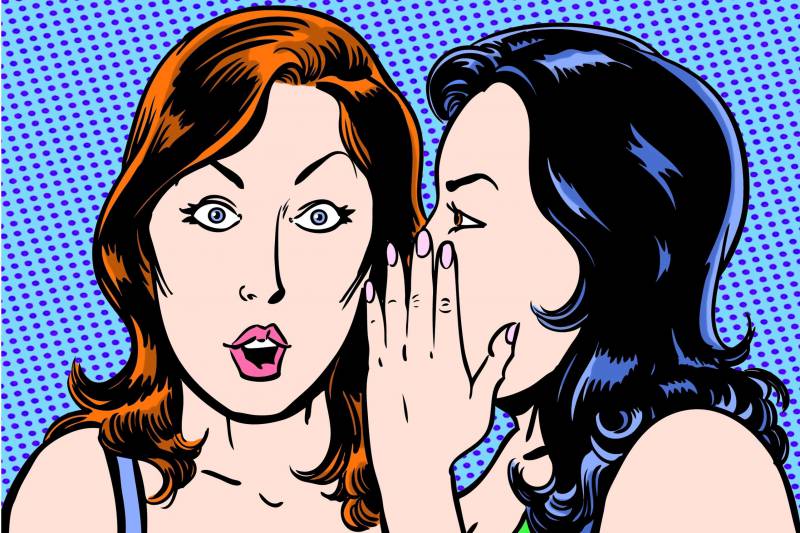 A video posted online recently that portrayed the enchanting local charm of Shanghai through the lens of media artist JT Singh put me in a nostalgic mood about the city that first brought me to China back in 2004. Thinking back, I pondered the advice for learning Chinese I would give myself if I could go back. A lot has changed in the past 12 years, particularly the methods in which people learn Chinese (less paper trail, more technology), but many of the same principals still remain. Here are the 10 things I wish I knew when I started learning Chinese:
1. Make efforts to practice, but don't be afraid to make mistakes.
I was fortunate when I started to learn Chinese, because I was able to do it in China. To get where I wanted to go, or to order what I wanted to eat, I had no choice but to muddle by with my (admittedly very poor) Chinese vocabulary and pronunciation. Now that's the first thing I say to any of my friends who start to learn Chinese… just go out there and practice. Whether that means finding a language partner, heading to your local Chinese restaurant, or joining a Mandarin class, you need to get over the initial anxiety of speaking. Bear in mind that you're not the first person to be in that position and, particularly if trying this outside of China, the Chinese person you are speaking too will have been in a similar situation before… they didn't wake up speaking another language, and they'll likely be delighted that you are taking the time to learn and understand Chinese language.
2. Read things you are passionate about.
Gone are the days of boring textbooks and outdated materials that teach nothing but the Great Wall and greeting an exchange family in Chinese. There are now a wealth of materials, both online and offline, that allow you to learn from topics current that interest you. Take TCB, for example, 1,500 news-based lessons that cover everything from rice paddy art to breakthroughs in teleport technology… you're sure to find something up your street!
3. Learn a little every day.
This is one piece of advice for learning Chinese that I had to find out the hard way. After moving away from China I went almost 18 months without writing a single character or speaking a single word in Chinese. Stupid, I know, and it meant that I was almost back to the drawing board when I started again – particularly with writing characters. My suggestion is don't study to the point that it becomes a chore, but make sure you do little and often to keep on track and progress.
4. Don't neglect stroke order.
I think it goes without saying that you should start learning Chinese characters as soon as you can when you start learning Chinese. However, don't put off learning the correct order to write characters. When I finally went through the trouble of 're-learning' how to write characters, I found that they were easier to remember and that my writing 'flowed' a lot better. For those of you who haven't so far, don't forget to check out TCB's new stroke order animation and testing tool.
5. Get to know your own learning style.
There's no point in struggling through a semester of textbook-based-teacher-student content, when you are an explorer who learns through practical immersion. Fact is: everybody is different and that is something to embrace when learning Chinese. Get to know what works best for you, then run with it!
6. Write a diary in Chinese.
Write a short diary about your day each night before you sleep. It's a great way to widen your vocabulary as you will have something different to write about each day. Imagine the sense of achievement when you look back in years to come on your first efforts at writing a diary in Chinese.
7. Sing songs in Mandarin.
I'm sure there's a cheesy video of me singing 买汤圆 (Mài Tāngyuán – Selling Rice Balls) lurking in my old school library that I hope never surfaces online. That said, singing songs and learning lyrics in Chinese is a brilliant way to study and is something that we have always championed at TCB. Check out two of our blogs: 'Five of the Most Beautiful Chinese Songs to Learn Mandarin', and 'The Best Songs to Learn Chinese by HSK Level'.
8. Use flashcards and Post-it notes.
Either write your own or use online tools (or TCB's inbuilt system) to learn with flashcards. It's a great way to practice characters, Pinyin and definitions and you can do it on the move. The key to flashcards is repetition, so again don't leave it too long between sessions. Got an upcoming exam or want to learn the words for items around your house? Leave Post-it notes where you can't escape them – even in the toilet!
9. Live in China but steer clear of the 'expat bubble'.
Again, something I've been guilty of in my time of learning Chinese. It's very easy when you head to China to get stuck in the 'expat bubble', particularly in larger cities. If you're serious about learning Chinese, it's something best avoided. Although it's certainly possible to find a balance if that's what you decide to do.
10. Last but not least, set yourself clear goals and be realistic!
So you're not going to pass HSK 6+ in a year, but that shouldn't stop you from aiming big in Chinese. Set yourself clear and realistic goals, and don't forget to reflect on progress. It can be easy to forget how far you have come, particularly in challenging periods of study. Take stock, reward yourself, and keep challenging the norm every day!
Everybody has their own method for learning Chinese and you have to learn what works best for you. It would be great to hear from some of you on our social media channels about the things you wish you knew when you started learning Chinese.
Ready to learn Mandarin? Here's 10 interesting facts and figures about Mandarin Chinese to get you in the mood!