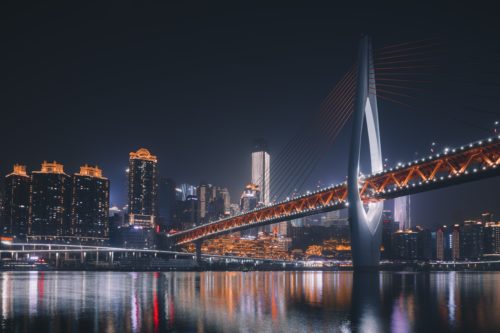 Want to Work in China?
In our previous blog, we wrote about the top careers with Chinese language. However, if you want to broaden your horizons and experience life abroad, here are our tips for finding a job in China.
Work in China: Apply to a Multinational
Applying to multinational companies is an effective route for getting a job in China. Companies such as HSBC, PwC and Amazon have offices in China. So, when looking for jobs abroad, check global companies first. There's a high probability there will be specific job postings for their China offices.
However, always check the small print. These companies might post jobs in China, but you might have to be a Chinese resident or citizen to apply. Furthermore, there might be specific language requirements like fluency in Mandarin.
If you are currently working for a global organisation, research whether they have offices in China. If the opportunity arises,  you can ask for a secondment or transfer.
Work in China: Apply to a Chinese Company
Are you proficient in Chinese? If so, then you should consider applying directly to a Chinese company. 51 Job is one of the most used sites for finding jobs in China. In addition to this, you can use China's version of LinkedIn – Dajie. Online or offline, networking is crucial. It's best if you can be proactive in communicating with people at the companies you would like to apply for.
You can also apply to Chinese companies in your home country. Chinese companies such as Huawei and Hungry Panda have quickly expanded overseas. They now have offices in major international cities. Why not apply for a Chinese company in your home country and once you're ready to ask for a transfer to China.
Work in China: Teach English
Do you want to live and work in China, but aren't sure which career path to pursue?  Then try teaching. English teachers are in high demand throughout China. Plenty of organisations seek English speakers for a variety of educational institutes. One of the benefits of this route there are rarely any Chinese language requirements.  Additionally,  these companies will provide a base salary as well as accommodation for the duration of your teaching period. You will often be part of a cohort of teachers, so this is great for those that are scared about going alone.
Work in China: Apply for an Internship
If you want to work in China, but don't want to commit long-term then we recommend an internship. This would best suit students who are studying abroad and already in China. Speak to your host school and there are also private organisations such as CRCAsia and that provide internships in China at top companies. However, many of these companies require you to pay substantial fees to take part.