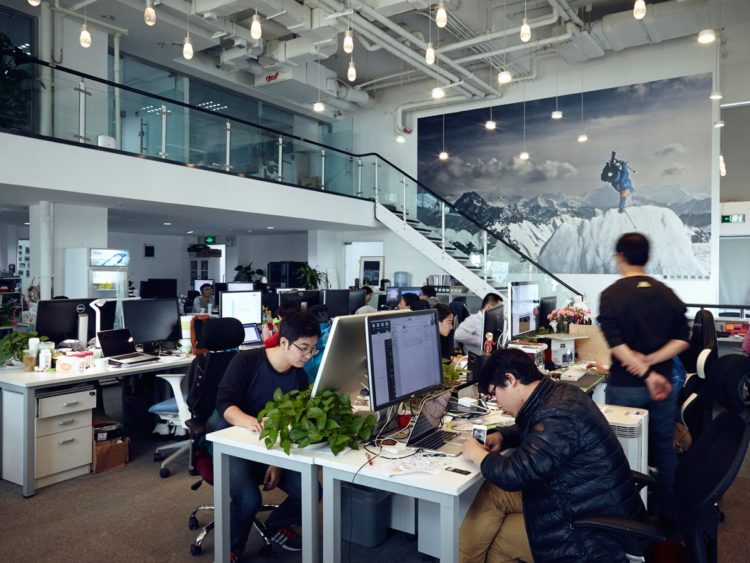 In the West, a workplace without constant emailing is pretty unheard of. It is the biggest way of communicating in an office. However, in China, things are a little different.
Emailing in China can be a very frustrating process, mostly because you probably just won't get a reply. In the West, there can be problems with having "too many emails". Whereas in China, emailing is avoided pretty much all together, and people will stick to their trusted instant messaging apps such as WeChat. But, why is this the case?
The reason is mixed between China's historical late coming into technology, and the fast rise of China's own tech giant, Tencent.
Slow move to the internet
At the turn of the millennium, the internet was spreading quickly throughout the West, and email was becoming evermore commonplace in the office. In 2001, when email celebrated in 30th anniversary of existence, nearly every office had an email address. It was pretty much as common as having a phone number.
However, during the time of the West's internet boom, things in China were going a bit slower. In 2001, less than 3% of China's population were on the internet. Internet wasn't even hooked up to many people's homes. Instead, it was common for people to flock to internet cafes.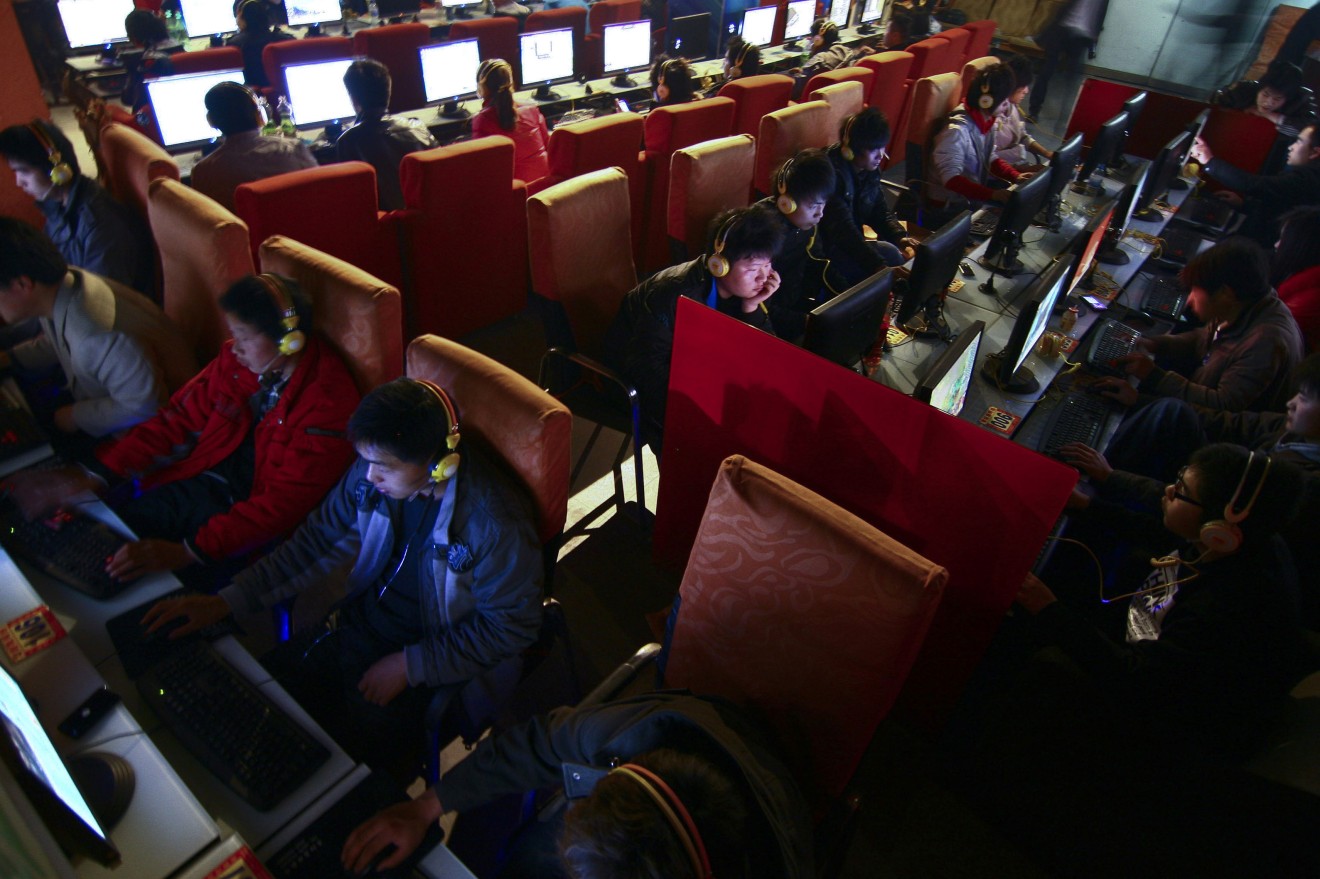 Even at the time that internet cafes were booming, it was young people who were going, most of whom weren't working in office environments. Their main reason for going to these cafes wasn't for the promise of productivity, but for the social possibilities.
As a result, the internet in China became particularly popular for its social benefits, rather than being used in a more formal context.
The domination of Tencent
During the rise of internet cafes, a small tech company (at the time) known as Tencent developed a desktop messaging app called QQ. Although QQ and other desktop messaging apps are out of fashion now, Tencent is one of the biggest tech companies in the world and later created WeChat. WeChat has more than a billion daily users and is heavily present throughout China. WeChat is the main form of communication in the workplace.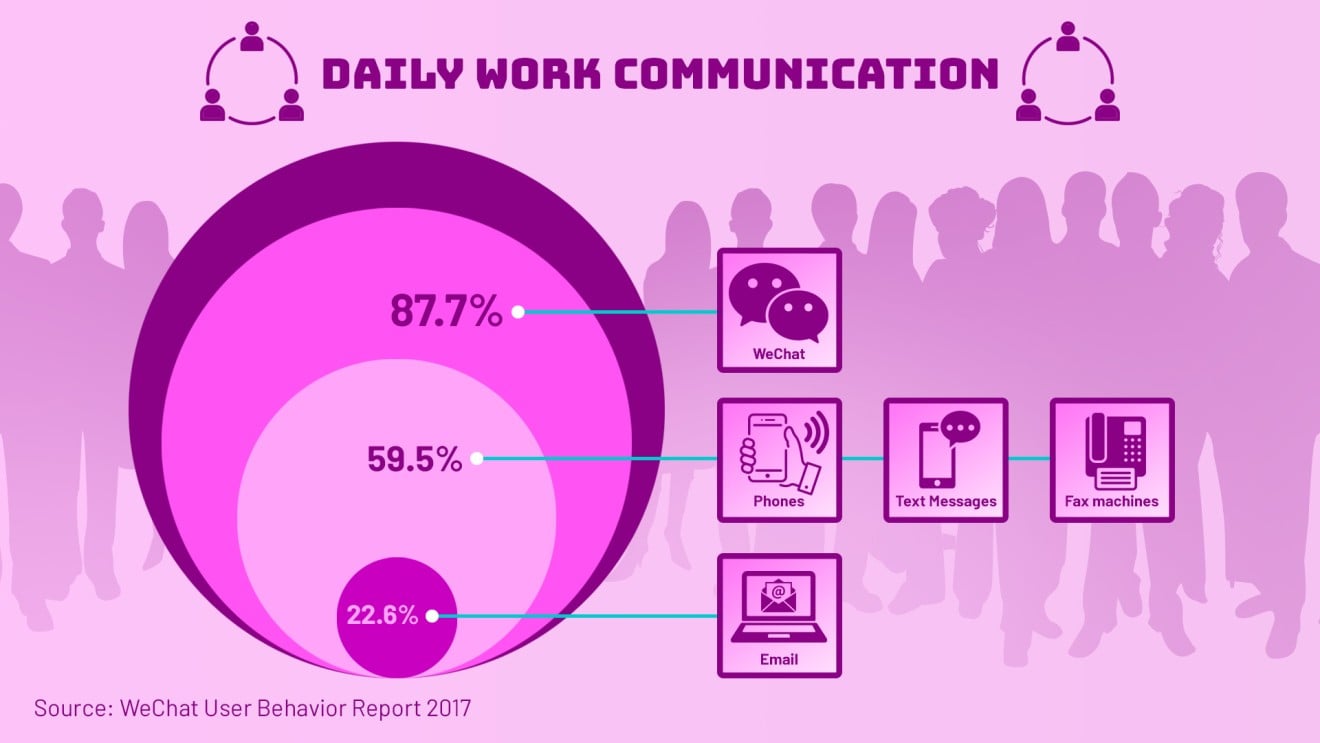 Difficulty of email in China
There have been a number of other issues with email in China. The use of English email addresses doesn't help. Additionally, the lack of financial incentives of investing into R&D with emails acted as another barrier, monetisation paths just weren't as obvious at the time.
As a result, most people have simply resorted to WeChat as the main form of office communication. It's fast and convenient and everyone is familiar with it. WeChat has the ability to send images, documents, as well as have group conferences.
Working culture
Chinese working culture plays a role. Forum users noted that due to China's lack of procedure in doing business, it's easier to communicate through instant messaging apps. Emailing just adds to bureaucracy and slows down any process.
China has quite an informal working culture. So "the prevalence of emojis, voice messages and informal communication add to this more flexible and less black-and-white professional and personal relationships that often go with work in China," says Elliott Zaagman.
The divide between professional and personal life in China is less prominent. As a downside, using WeChat means it's more difficult to escape work, and employees are expected to reply straight away. This adds to the 996 culture that is so hotly debated. Using messaging apps means that employees are available at all times.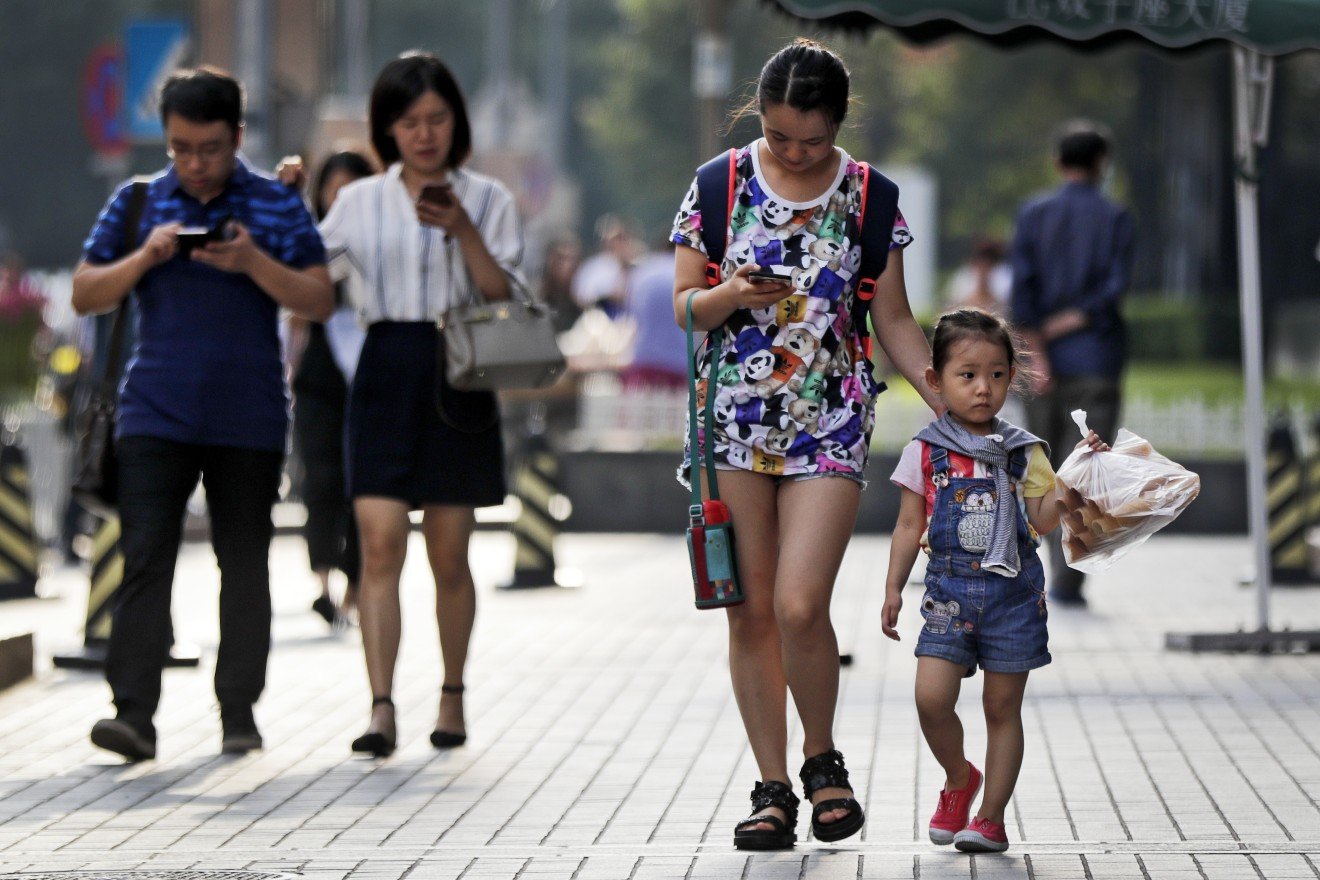 Email is still dominant in offices in the West, however this might change as social networking and instant messaging becomes more prevalent in every industry. The communication style could become more similar to China. Whether that is a good or bad thing remains unclear.