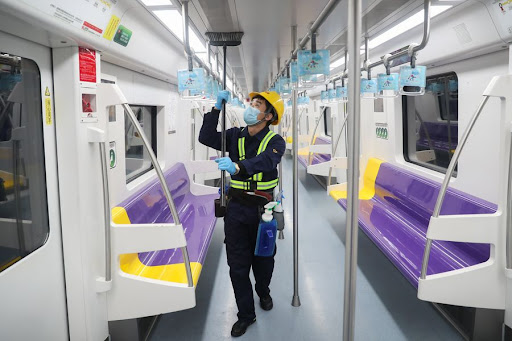 The amount of subway lines in China and their growth are something to marvel at. In 2010, there were just under 1,500km of subway lines in China. Fast forward to 2020 and China boasted the four longest subway systems in the world – Shanghai, Beijing, Guangzhou and Chengdu. China's subway growth quintupled since 2010, growing to almost 7,500km in 2020. That level of construction is astounding!
Today we thought we'd take a look at the top 10 cities in China by subway mileage. Before we begin, here's some more impressive facts:
Shanghai Metro only entered operation in 1993 but is now the longest subway system in the world.
Nine of the world's 15 longest subway systems are in China.
China now has 41 subway systems with 185 lines – incredible!
Top 10 Cities with the Longest Subway Lines in China
Shanghai – 735.53km
Beijing – 653km
Chengdu – 518.5km
Guangzhou – 505.7km
Shenzhen – 410.9km
Wuhan – 358.8km
Hangzhou – 317.7km
Chongqing – 269km
Xi'an – 352.7km
Suzhou – 210km
The rapid growth of the Chinese economy in the past decades has created a massive uplift in the need for public transport. Public transport in China is speedy and affordable. In fact, all cities with over three million residents in China will either continue to develop or begin to develop subway systems in the coming years.
Have you visited any of the cities in the top 10? Perhaps you travelled on one of their subway systems on your last visit to China. If so, we'd love if you would share with us your subway photos on our social media channels!
Why not find out the top 10 surnames in Shanghai?