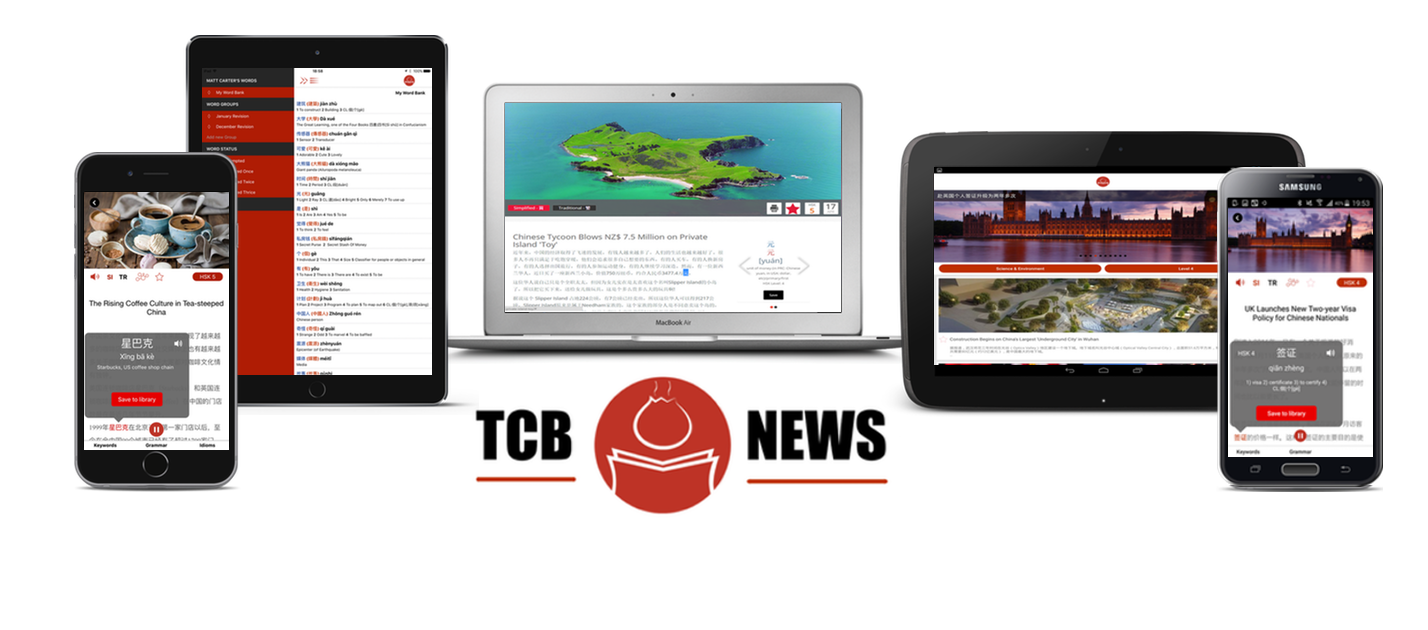 Our long-awaited apps finally hit the Apple app and google play store this week – click here to download the iOS App, and click here to download the Android App from Google Play. The apps feature everything you have come to love about TCB during the past year, with a few exciting additions – and yes, they are optimised for almost all devices and even tablets! We are extremely pleased with the release and think that the functionality is great, but it's your opinion that really counts. Be sure to leave us a review on the app stores and reach out to us via our contact form or on social media with any issues or comments!
Who are we? For those of you that don't know…
The Chairman's Bao is the first online simplified Chinese newspaper, written entirely for students of Mandarin. We take the chore out of Chinese studies by providing fun, bite-sized, HSK levelled news content straight to your computer and mobile device. Our website and app also play host to a variety of exclusive features to aid learning. Here's what you can expect from the app (we've also increased article output so there'll be loads of news to keep your Chinese learning fire stoked in 2016!):
Key Features:
Daily HSK 3-6+ levelled news articles
Full synchronisation across all platforms – website, iOS and Android
All articles written by experienced native Mandarin teachers
Strict six-point editorial process to guarantee quality
Over 1,000 articles written per year
Live interactive dictionary
Personalised word bank
Intelligent flashcard system
Spoken audio for every article
Flip between simplified and traditional characters
Clear and relevant grammatical explanations, keywords and Idioms – everything you would expect from a textbook and more!
Bookmark tool to refer back to articles
Comprehensive blog
… and much more!
iOS App screenshots:
Android App Screenshots:
Head to the app store now to download for free! Our aim is to be the ultimate Chinese learning app on the market so your feedback is vital to us.
Thank you all for your patience during the last few months as we prepared for app release. It has certainly been a long wait, but one that we hope will prove to be worth it! We can't wait to hear what you think – blog, review, Tweet – shout it from your window if you have to… the TCB app has finally arrived!
Thanks,
Team TCB