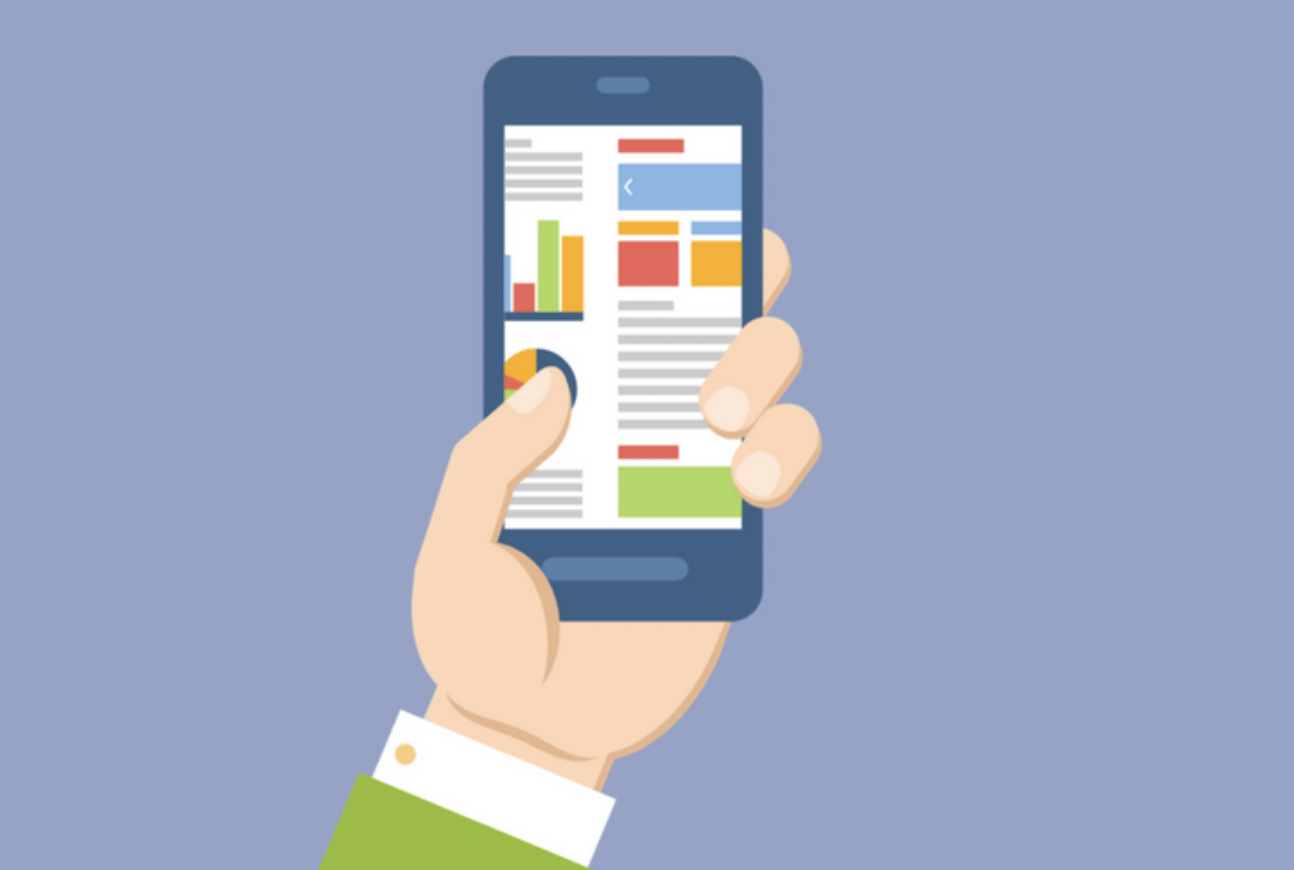 Reading Chinese is an effective, and often overlooked, way to learn the language. The benefits are that it exposes the learner to new vocabulary in a meaningful context, it helps to reinforce grammar and sentence patterns, and it's an immersive experience that can be done more or less anytime and anywhere. According to the theories of linguist Stephen Krashen, which have gained widespread acceptance in the language-learning community, regular comprehensible input is fundamental to mastering a language; the key word being comprehensible. Some even say that a text should be comprised of 98% familiar words for an optimal reading experience. At the very least, we know that reading material that is far beyond your current language level is unproductive and frustrating. That's where graded readers come in.  
The term "graded readers" may make you think of books first and foremost. There are indeed Chinese language readers available in book form, such as the Mandarin Companion series, but in this article we will focus on apps. Chinese reading apps offer diverse material spanning a wide range of topics, are readily available to download from your app store, and can be conveniently used anywhere: pull out your smartphone and do some Chinese reading on a bus ride, while waiting in line, during a coffee break, etc.   
What to look for in Chinese graded reading apps
This article will present some of the best apps to read Chinese, with an overview of their features and limitations. Here are some key features that we've identified in these apps, which make them stand out as especially effective and user-friendly: 
Clear grading system (usually HSK level, or simply

beginner/intermediate/advanced

)

 

Regularly updated selection of interesting content 

 

One-tap dictionary

 

The ability to enable or disable pinyin 

Choice of simplified or traditional characters

 

Accompanying audio 

 

Value-added features like comprehension quizzes and flashcard tools 

 

Pleasant to use (clear interface, minimal bugs)

 

Available for Android and iOS (note: these apps have been tested on an Android device)

 
With that in mind, let's take a more in-depth look at our recommended apps.  
Best for Graded News: The Chairman's Bao
The Chairman's Bao (henceforth TCB) provides an immersive Chinese reading experience with graded news from HSK1 through HSK6+. Thousands of articles are available already and new ones are added daily, so there's no chance you'll run out of reading material, even if this is the only Chinese reading app you ever use.  
TCB at a glance
Android & iOS:

Yes

 

Free:

No

(free sample articles available)

 

Simplified and traditional characters:

Yes

 

Turn pinyin on/off:

Yes

 

Audio:

Yes

(native speaker recordings)

 

Translation:

No

 

One-tap dictionary:

Yes

 

Flashcards:

Yes

 

Comprehension quizzes:

Yes 

 
Reading Chinese is enjoyable and highly customisable with the TCB app. You can adjust the text size, character style, spacing between words, and audio playback speed. The articles are centred around everyday life and culture in China (ideal for cultural immersion), and there are plenty more topics besides. As you'd expect, HSK1 articles are limited to a couple of short paragraphs, whereas the higher levels get increasingly complex and in-depth.  
At the bottom of each TCB news article, you'll find a list of keywords, grammar points, and proper nouns. When you're done reading, there are quizzes available to test your reading and listening comprehension. The quizzes don't take up too much time, and they're very useful for strengthening your character recognition and confirming your understanding of the text. Teacher accounts can assign articles as homework and see data on their students' performance.  
Every TCB article has optional pinyin, font and character spacing options, native speaker audio, and a one-tap dictionary. Test yourself afterwards using the inbuilt reading and listening exercises. 
Save vocabulary to your learning hub and review flashcards to help long-term memorisation.
View keywords, grammar points and proper nouns on every TCB article. 
If TCB's library of 7,000+ graded news lessons isn't enough(!), there's also the Legends Series comprised of Chinese folk tales, historical figures and modern-day legends.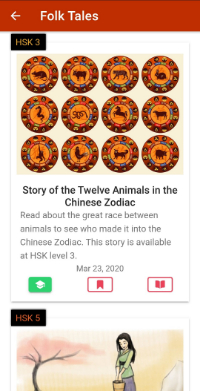 A preview of TCB's Legends Series. 
Best for Authentic Content: Readibu
Readibu is based on a great concept: it converts Chinese reading material from public websites into a learner-friendly format, with pinyin and one-tap dictionary available. You can choose from the reading material in their library (categorised by HSK level), or enter your own custom URL and Readibu will convert the webpage into an easy-reading format in just a few seconds.  
Readibu at a glance
Android & iOS:

Yes

 

Free:

Yes

(premium features also available)

 

Simplified and traditional characters:

Yes

 

Turn pinyin on/off:

Yes

 

Audio:

No

 

Translation:

Yes*

(Google Translate)

 

One-tap dictionary:

Yes

 

Flashcards:

No

 

Comprehension quizzes:

No

 
Arguably, Readibu's greatest appeal is its ability to make any Chinese text on the internet accessible for learners. Beyond that, its features are limited in comparison to other Chinese language readers, but it is an excellent choice for independent learners who like to select their own reading material. Readibu can also connect with other apps such as Pleco, so it's possible to create your own flashcards with a few simple steps.  
It's worth noting that there isn't much content available for HSK levels 1-4 (which makes sense, given the app's focus on authentic material). However, if you're a more advanced Chinese reader, then you're sure to find material that interests you in Readibu's library. And if you don't, you can import your own.  
The original BBC中文 article on the left; Readibu's reader-friendly version on the right, with pinyin enabled. 
Readibu automatically keeps a record of your tapped words. You can save vocabulary to your favorites, or export to a flashcard app such as Pleco.  
Best for Variety: DuChinese
There is lots to like about DuChinese: its clean interface, its native-speaker recorded audio, its large library of immersive content categorised into six levels from "Newbie" to "Master" (basically equivalent to HSK 1 through 6). To gain access to more than just a handful of articles and avoid running out of reading material, you will need to become a paid subscriber.  
DuChinese at a glance
Android & iOS:

Yes

 

Free:

Yes*

(a limited amount of free content is available)

 

Simplified and traditional characters:

Yes

 

Turn pinyin on/off:

Yes

 

Audio:

Yes

 

Translation:

Yes

 

One-tap dictionary:

Yes

 

Flashcards:

Yes

 

Comprehension quizzes:

No

 
As far as Chinese reading apps go, DuChinese is one of the best. It offers an authentic cultural immersion experience, with engaging content based on Chinese life and perspectives. New material is added at regular intervals, though less frequently than other apps – and yet, a DuChinese subscription is one of the most costly of the ones listed here. Besides that, it would be even better if DuChinese enabled its users to engage more deeply with the material; for example, via comprehension questions, vocabulary quizzes or even writing prompts. But for reading purposes, it does the job. 
DuChinese texts provide a deeper insight into Chinese language, customs and culture. 
You can easily look up words, find out more information about their constituent characters, and create flashcards. 
DuChinese lets you adjust font size and style, as well as audio playback speed. You also have the option to enable or disable pinyin, the line-by-line English translation, and other visual aspects like colour-coded HSK vocabulary.  
Best for Simplicity:Maayot
Maayot is another useful app to read Chinese text while listening to audio. The service offers daily short stories in Chinese for paid subscribers, or one weekly story (with limited features) for free users. Three levels are available: beginner (HSK 1-3), intermediate (HSK 4-5), and advanced (HSK 6+). Beginner-level stories are comprised of short dialogues about everyday matters, while intermediate and advanced stories are based on current affairs. The stories recycle vocabulary and introduce new words at optimal intervals to assist memorisation.  
Maayot at a glance
Android & iOS:

Yes

 

Free:

Yes*

(only one free story per week; paid subscriptions unlock daily stories)

 

Simplified and traditional characters:

Yes

 

Turn pinyin on/off:

Yes

 

Audio:

Yes

(native speaker recordings)

 

Translation:

No

(only the title, plus an introduction in English)

 

One-tap dictionary:

Yes

 

Flashcards:

No

 

Comprehension quizzes:

Yes 

 
Maayot's app interface is very simple and straightforward. With the daily reminders delivered to your inbox, there's no excuse for forgetting to do your reading practice; so if you tend to be forgetful or lacking motivation, Maayot could be a good choice for you. Paying subscribers also have the option of responding to a writing prompt and getting feedback on their writing, which is a nice extra feature for those that need it.  

Maayot shares a new story in Chinese every 24 hours. New words are clearly presented along with usage examples. 
Turn pinyin on or off in the Maayot app. Tap on any word to get a translation.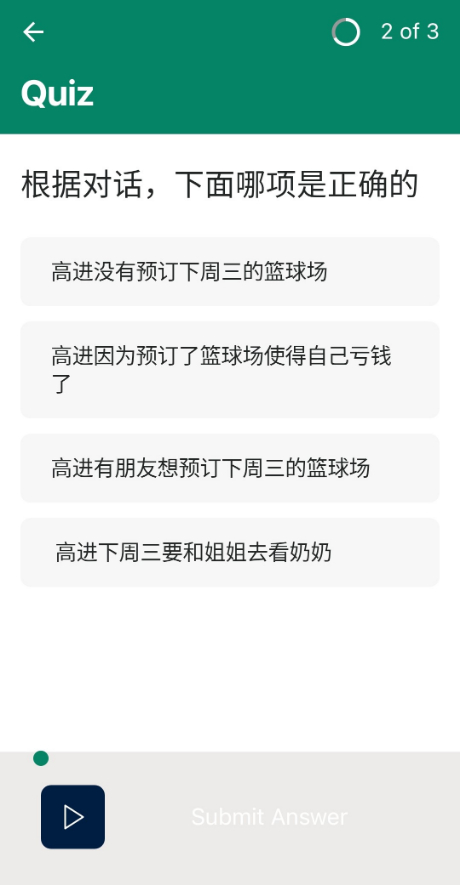 Complete the daily quiz to check your comprehension of the story. 
Best for Parallel Text: Beelinguapp
With Beelinguapp, you can access a library of Chinese reading material covering diverse topics: global news, short stories in various genres, science, geography, and more. Material is categorised as "beginner", "intermediate" and "advanced" according to how many unfamiliar words you're likely to encounter. Selecting a story opens up the parallel text reader, where you can see the Chinese side-by-side with a translation.  
Since Beelinguapp is available in many different languages, ambitious users could even set the translation to a language other than English – let's say you want to practise reading Chinese and French simultaneously, you can do that with Beelinguapp. Premium users can change the language they want to study whenever they like, making Beelinguapp a good choice for polyglots! 
Beelinguapp at a glance
Android & iOS:

Yes

 

Free:

Yes*

(plenty of free material available; paid subscriptions unlock the full library)

 

Simplified and traditional characters:

No

 

Turn pinyin on/off:

No

(pinyin unavailable)

 

Audio:

Yes

(automated)

 

Translation:

Yes

 

One-tap dictionary:

Yes

 

Flashcards:

Yes

 

Comprehension quizzes:

Yes

(available for some texts)

 
Beelinguapp has an attractive interface and some unique features. However, it lacks key features compared to other apps in this list, because it wasn't designed with Chinese learners in mind. The customisation options that you get with other apps aren't available in Beelinguapp, which will alienate a lot of users (especially beginners). Nonetheless, it still has appeal as a well-designed app offering interesting reading material that is different to what you'll find elsewhere. And at the time of writing, it represents good value for money; its paid subscriptions are significantly cheaper than, say, DuChinese, and new texts are added daily.  
Beelinguapp lets you read graded texts in Chinese, take quizzes, and save vocabulary to your flashcard collection.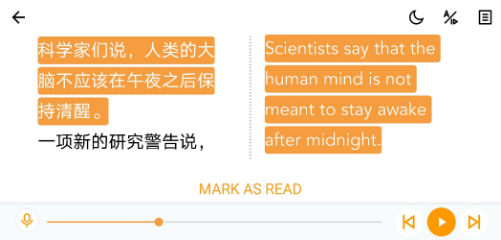 Beelinguapp's parallel text format displays Chinese side-by-side with an English translation (or another language of your choice). Listen to audio as you follow along with the text.  
Honorable Mention: Pleco
Pleco is very popular and has stood the test of time, with good reason. It is probably the single most indispensable app for Chinese learners. Essentially it's a dictionary, but it comes with numerous add-ons including flashcards, SRS, optical character recognition, and more. As noted previously, it's a useful complement to other reading apps such as Readibu. Pleco's basic features are free, with add-ons and bundles available at reasonable prices.  
Pleco at a glance
Android & iOS:

Yes

 

Free:

Yes

(paid add-ons available)

 

Simplified and traditional characters:

Yes

 

Turn pinyin on/off:

No

 

Audio:

Yes

(for dictionary entries)

 

Translation:

No

 

 

One-tap dictionary:

Yes

 

Flashcards:

Yes

 

Comprehension quizzes:

No

 
Pleco also deserves a place on this list for its selection of graded reading material available to purchase within the add-ons section. These include downloadable versions of the Mandarin Companion readers, Sinolingua and Rainbow Bridge bundles, the four great Chinese classics for advanced learners, and even a collection of graded news articles from TCB.  
Pleco's Chinese dictionary is extremely comprehensive.  
A sample of "The Monkey's Paw" Level 1 graded reader from Mandarin Companion, as displayed in the Pleco app. 
Summary
With so many available apps to read Chinese, we Chinese learners have to be discerning about how we spend our time and money. This article has been written to shed some light on the best Chinese reading apps currently on the market.
My own personal testimony, supported by many other Chinese learners, indicates that graded reading apps can deliver a host of benefits: those include faster vocabulary acquisition, improved reading comprehension, effective HSK preparation, and greater overall confidence in your Chinese abilities. However busy you are, these apps will make it even more convenient and enjoyable to integrate Chinese reading practice into your routine. Why not give it a try?  
Author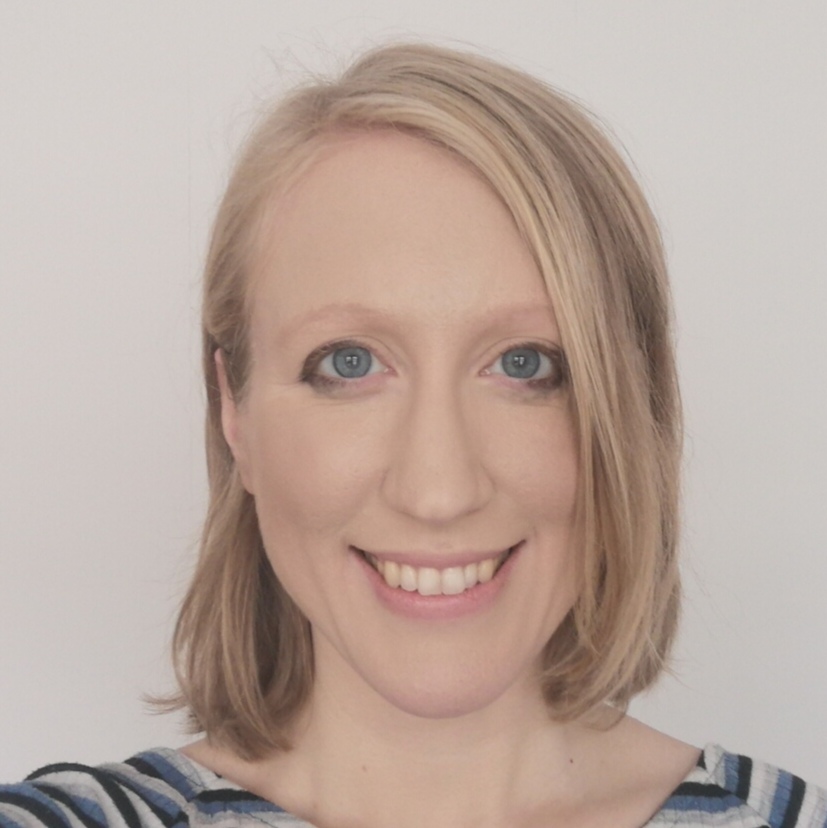 Daisy Ward is an experienced online English teacher, writer and content creator with a passion for foreign languages and cultures. Her expertise in effective language-learning strategies is derived from many years in language classrooms, both as a teacher and as a student. Fluent in French and competent in Mandarin Chinese, she attributes much of her success in learning languages to the use of apps and other online tools.