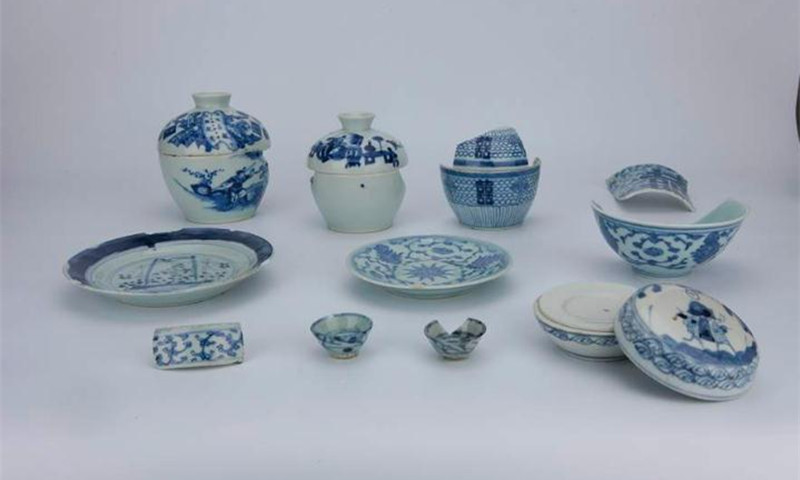 The salvage of the best-preserved wooden shipwreck ever found in China is underway off the waters of Shanghai. It's also one of the most immaculate wooden shipwrecks ever found around the world. Archaeologists the world over are excited to get a glimpse of the ill-fated ship.
Where is the wooden shipwreck?
The vessel currently lies submerged at a depth of 5.5 meters off Hengsha Island, in Shanghai's Chongming District. The ship was a merchant vessel during the reign of Emperor Tongzhi of the Qing Dynasty.
Hidden treasures
The wooden shipwreck is thought to be a sand vessel with a flat bottom. This type of ship was used extensively through the Qing and Ming Dynasties to transport goods. Some of the cargo has already been salvaged, as you can see from the vase found on board. Archaeologists have also uncovered more exquisite porcelain from China's 'porcelain capital', Jingdezhen, as well as hookah pots made in Vietnam.
The wooden shipwreck comprises of 31 cabins and is 38.5 meters long and 7.8 meters wide, so raising it is no easy task.
Muddy water, complicated seabed conditions and busy sea traffic all complicate the salvage. The operation will feature the world's most advanced technology. A shield-driven tunneling machine that has been used to expand Shanghai's huge subway system will be deployed. The scientists are hoping for favorable weather and hydrology conditions to aid their efforts. Let's hope for lots more treasure when the vessel is raised!
The sunken ship will give scientists and observers a unique insight into life at the time. During the Qing Dynasty, Shanghai was already a port of global trade. The raising of the vessel will also give us an insight into how and why it sunk, where it was travelling to and more of the cargo it had on board.
Nicknamed 'Yangtze River Estuary No.2', we should also be able to learn the real name of the vessel during the salvage operation.
What next?
It is the first time in 15 years that China has carried out an operation to salvage an ancient wooden shipwreck. The last time was in 2007 when a Song Dynasty ship was raised.
The wooden shipwreck salvage is expected to be completed in September, or by the end of the year at the latest. Shanghai then hopes to open an ancient ship museum to showcase the ship.
Have you tried delicious xiaolongbao? Learn about their history in another of our latest blogs.