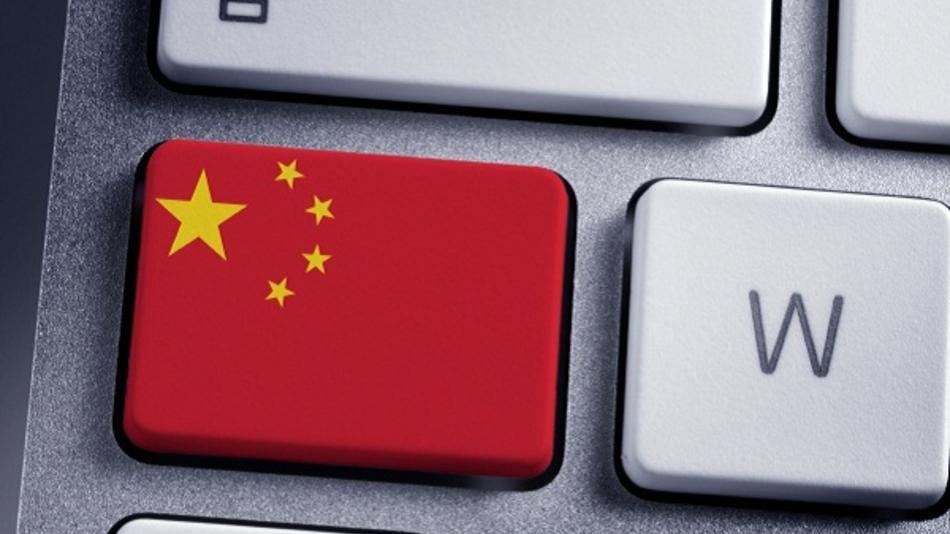 I was invited to speak at a 'Reading Chinese Online: Issues and Resources' event last Friday, held by the Writing Chinese project at the University of Leeds. The afternoon highlighted the great work that has taken place in recent years to make Chinese a more digitally accessible language to learn, but also raised some of the issues faced when learning Chinese online. Although app stores and the web have been filled in recent years by all manner of resources, not all of them are of a high standard. In fact, there are very few resources that I would personally recommend.
I was very fortunate to speak alongside Eric Abrahamsen, a renowned translator, editor and publishing consultant, as well as Dr Heather Inwood, an expert in online popular fiction and new media. I was asked to talk about The Chairman's Bao and our progress so far, as well as to introduce some other online resources for learning Chinese. It was great to hear the different approaches people take to reading Chinese online and to discuss the role of factors such as social media in the promotion of online Chinese resources. With that – if you're yet to follow The Chairman's Bao on social media, be sure to do so! 
As the presentation was only 20 minutes long, I picked out a few of my favourite resources and some others I viewed as slightly more 'out of the box'. The list is by no means exhaustive, but I hoped that it would provide a foundation for the discussion group that followed the presentations.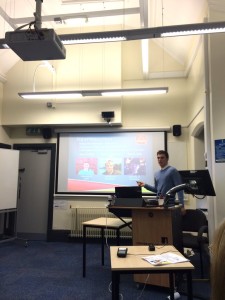 Other online resources for learning Chinese:
Zhongwen extension for Chrome
For those of you that haven't downloaded it already, Zhongwen plugin for Chrome is a great interactive dictionary that 'scrolls' with you as you browse the web. It can be great for skimming over news in Chinese, or for navigating Chinese shopping sites where there's a lot of specific vocab. It's my go-to tool for translating online and is absolutely free. The add-on now features grammar explanations by Chinese Grammar Wiki, which I will speak about in more detail shortly.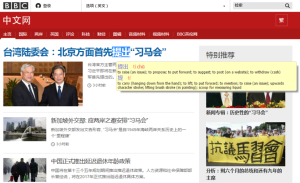 Film and TV – try Baidu, Youku and Tudou
A great way to learn Chinese online is to watch TV shows. Baidu, Youku and Tuduo have an inexhaustible list of shows and movies, although they can be a little slow when streamed from outside of China. Subtitles are usually available in both Chinese and English, although you should try not to rely too much on English subtitles, as there's a tendency to then 'block out' the Chinese audio. There is also natural spaced repetition in TV shows, as more common words are repeated more frequently. Watching TV in Mandarin is also a great way to pick up 'natural', everyday conversation – as opposed to the 'forced' conversations often found in textbooks – and offers invaluable listening practice. Although it can sometimes be difficult to completely understand the dialogue, you can usually follow the plot. One show I suggest is 家有儿女, because many of the cast are children so the language they use is simpler. Another is 爱情公寓, which offers a great way to pick up on fashionable language, as most of the characters are just out of university. One other tip I have heard but not tried is 'shadowing' – a technique where you pick a favourite character and mimic their actions and words… one for the budding actors!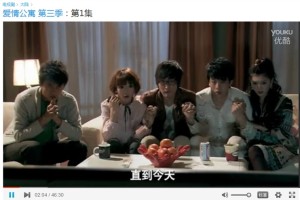 Chinese Grammar Wiki
Chinese Grammar Wiki by John Pasden of Allset Learning, a Shanghai-based learning consultancy company, set out to list Chinese grammar by levels using the Common European Framework of Reference for Languages system – A1-C2. He is always adding to the list and it's by far the most comprehensive we have found. There are lots of great examples and it's a really valuable resource, although it currently remains incomplete at higher levels (C1, C2). We use Chinese Grammar Wiki for our grammar explanations on TCB and are very thankful to John for allowing us to do so!
Top blog – Hacking Chinese 
Olle Linge is a Swedish Chinese-learning fanatic, whose blogs pop up all over the web. His blog, Hacking Chinese, is by far the most comprehensive and useful I have found when it comes to learning Chinese. His blogs make for genuinely interesting reading – here's one he wrote about the recent TCB and Skritter integration – and he reviews all sorts of resources for learning Chinese. Frankly he would have been a much better booking for the presentation I gave last Friday, but the audience had to settle for me! Hacking Chinese also sets language challenges so users can also share their experiences and learn together – if you haven't visited the blog it's definitely worth a read and social 'follow'.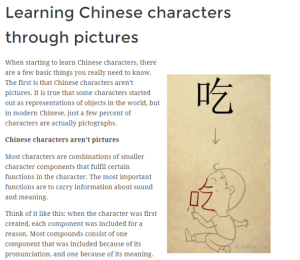 Online Language Partner Exchange
I met a guy from the US this summer in China and his Chinese was excellent. I was shocked to find out that he had never had any formal lessons of Chinese, instead learning from a list of the 3,000 most common Chinese characters and regularly conversing with language exchange partners online. It's certainly a great way to practice speaking and listening, but also an opportunity to share written pieces to 'correct' each other's work. From my experience, you have to be quite self-motivated to regularly meet language exchange partners and end up spending a fortune on coffee. Meeting online takes some of this strain away – and homebrews will save you some pennies! Websites such as italki, Gospeaky and My Language Exchange offer this service and all have in-browser call systems so there is no need to use external applications such as Skype.
Get your writing corrected – Lang-8
Lang-8 is a free website where you can receive corrections on text you write in any target language. When signing up, you input your first language and target language(s) and can then choose pieces to mark in your native language. As you correct pieces you receive points, and in return when you post pieces in the target language you are more likely to be favourably corrected by other users. Most articles go corrected (with the exception of people who refuse to mark in their target language). A top tip is to keep a diary and have your daily/weekly diary entries corrected by native speakers. Keeping a diary is a great way to improve your language skills and if you have a certain person online who you share with, it can be a great incentive to write more regularly. Through this you can also meet language exchange partners, although you would have to add them on Skype as there is no inbuilt call system.
Most of the resources up to now have been free, so I thought I would introduce a couple of paid resources that might be worth a try. Both of them have free trials (one week for Skritter and a complementary free course for ChinesePod), so you aren't committed by signing up.
Skritter
Skritter is a great tool to master writing Chinese characters with the correct stroke order. Their unique spaced repetition software is great in that it requires full knowledge of the character and stroke order to be marked 'correct'. Most other spaced repetition software systems simply rely on users to 'self-grade' their answers. There's also a whole host of pre-loaded decks – they likely already have your textbook – so you don't have to create your own. We recently implemented a feature on TCB where users can export to a few selective platforms, one of which is Skritter. They also have an institutional license that is used by many schools and universities, so it's undoubtedly a highly regarded resource.
ChinesePod
ChinesePod is a really popular situational dialogue lesson website, which also includes 1-to-1 language tuition. I haven't personally used it but know of many people who have. Its short lessons fit around a busy schedule and the higher subscription packages offer short, prepared lessons of 20 minutes via Skype with a tutor, so it's a good way to keep on top of Chinese without taking too much out of your day!
An alternative resource – Couch Surfing
One alternative language-learning resource is Couch Surfing, the popular website helps people find free places to stay in cities as they travel. One thing that not many people realise is that they also organise meetups and language exchange events in many cities, so there's no need to offer up your sofa. This can be a great way to meet language exchange partners in a safe and comfortable environment.
It would be great to hear our users' thoughts on the best online resources for learning Mandarin, so please get in touch through our contact form or on social media if you have anything to add! I'm sure there are some great resources that I haven't been able to try, so it would be great to create a discussion and share ideas.
I would also like to extend a big 'thank you' to Frances Weightman at the University of Leeds, who invited me to talk at the event. She has been hugely supportive of TCB both before and since our launch, and we are extremely grateful to her.
Keep an eye out for our app for both iOS and Android which is due to be released soon – here's a few sneak previews: