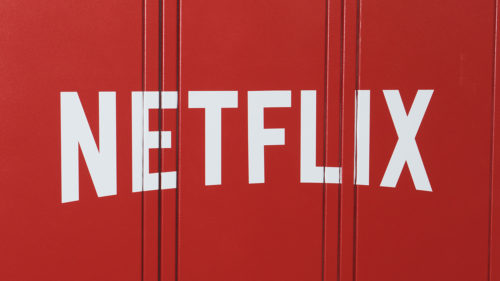 TV is an entertaining way to practice your Chinese listening skills. However, it can be hard finding the right films to watch. Here is a short list of Netflix shows to learn Chinese:
Tientsin Mystic
Tientsin Mystic is a Chinese supernatural detective series set in the 1930s. It follows Guo Deyou, a younger diver who is falsely accused of a crime. However Guo Deyou has the ability to tell whether people are lying or not. Together with his other talented friends they work to prove his innocence. But, along the way they uncover a conspiracy taking over their town. This is a great drama for people that like Sherlock .
Ice Fantasy
Ice Fantasy is a Chinese fantasy series, set in the fictional world. The series centres on the conflict between the Fire Tribe and Water Tribe. After the revenge killing of their family, two brothers start a quest to find sacred ice crystals  to restore their ice wall that protects their kingdom from the Fire tribe . The series is full of magic, action and forbidden love. This will be popular for people that liked Game of Thrones.
Day and Night
Day and Night is a Chinese crime series with a twist. The series follows Detective Guan Hongfeng and his partner Zhou Xun as they solve a series of crimes. Guan hopes that solving the crimes will help free his convicted brother. However, Guan has a fear of the dark so every night he switches places with his brother in order to solves the crimes. This a great series for people that like gritty detective shows.
The Kings Avatar
The Kings Avatar is a Chinese action e-sports series. Ye Xiu; a former gaming champion who is forced into retirement. After falling from the top, he spends his time working as a manger of an internet café. However, he reinvents himself online and slowly works his way to the top of the gaming world again. This is a great drama for those that are into gaming and want an introduction to Chinese gaming culture.
The Legend of the White Snake
The Legend of the White Snake is a fantasy romance series.  The series is based on an ancient Chinese tale of the same name. The series follows the love story between a beautiful woman and a doctor. However, the beautiful woman is actually the human version of an ancient snake spirit – neither of them know this. This is a great series for those that like Chinese folktales.
Why not try some of these Netflix shows to learn Chinese next time you're stuck for something to watch?
Want to read more? Here's 4 Popular Chinese TV Shows to Start Watching.