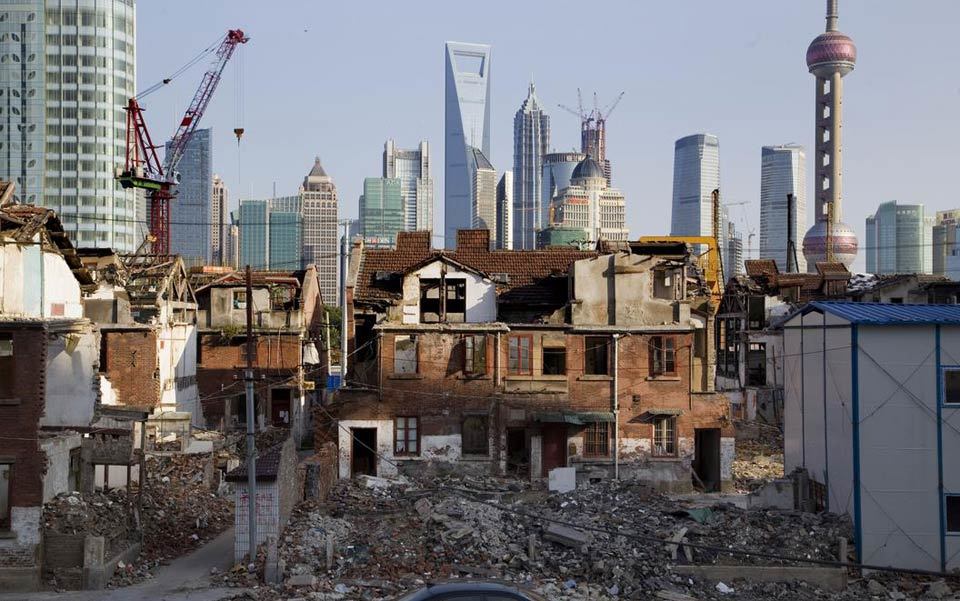 Shanghai's east bank of the Huangpu, Pudong has risen to become one of the most recognisable skylines on earth since it was declared a 'Special Economic Zone' in 1990. China's answer to Lower Manhattan, it was this side of the city I witnessed rising around me as I attended school there from 2003. From the futuristic, if now overshadowed, Oriental Pearl Tower, to the imposing threesome of the Jinmao, Shanghai World Financial Center and 128-story Shanghai Tower, it's easy to forget that 30 years ago the east side of China's most populous city was little more than rural farmland. During China's economic opening, Shanghai was chosen by Deng Xiaoping to be the financial hub and a target was set for it to rival Hong Kong by 2010. Pudong's Lujiazui Finance and Trade Area certainly rose to the occasion. If China is a dragon, Shanghai is its head, he said.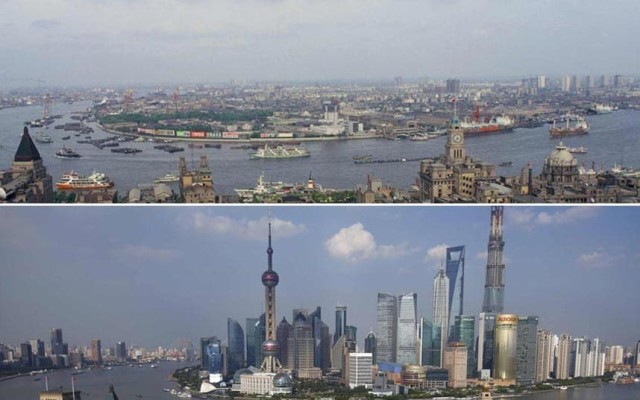 Just across the murky waters on the west side of the river lies The Bund, where colonial buildings meet impressive modern architecture – the 'Paris of the East'. The deep howling of ships' horns harks back to the naval personnel who used to frequent the city on jazz and opium-fuelled excess in the 1920s, when Shanghai was divided into autonomous colonial concessions which fell outside of Chinese rule. Now the world's busiest port for container ships, Shanghai is a city of change and contrast that never ceases to amaze. But stop for a breath and you might just be swallowed by the growth unfolding around you.
As an example, in just 14 years, Shanghai's metro system has grown by a massive 10 lines to a total of 14 (with 364 stations). Throw in a daily ridership of over nine million people and universal free wifi, and it's evident the amount of hard graft and brutal-if-not-universally-popular planning that goes into making a city of 25 million people hover on the busy side of over-crowded. Coming from the UK where we're still nine years off our first high-speed railway line, one must marvel at China's ability to build where it sees fit in a timescale that often seems downright impossible.
Such unprecedented growth has come at a cost, as rocketing living costs make life difficult for many Shanghai residents. What's more, many locals have been forced to move as family homes make way for the next high-rise apartment and office block. Although the city has made great headway on addressing problems such as air pollution, much more can still be done and China's highly educated rising middle class can be a positive force for change.
If you're yet to visit Shanghai, I would suggest taking a tour on one of the city's 450,000 shared bikes. You'll encounter a neon-lighted high-rise metropolis that is everything you would expect from a 21st century modern city (and so much more). To me, Shanghai's incredible growth serves as proof that with a determined attitude anything is possible and I still feel an indelible connection with the city I used to call home.