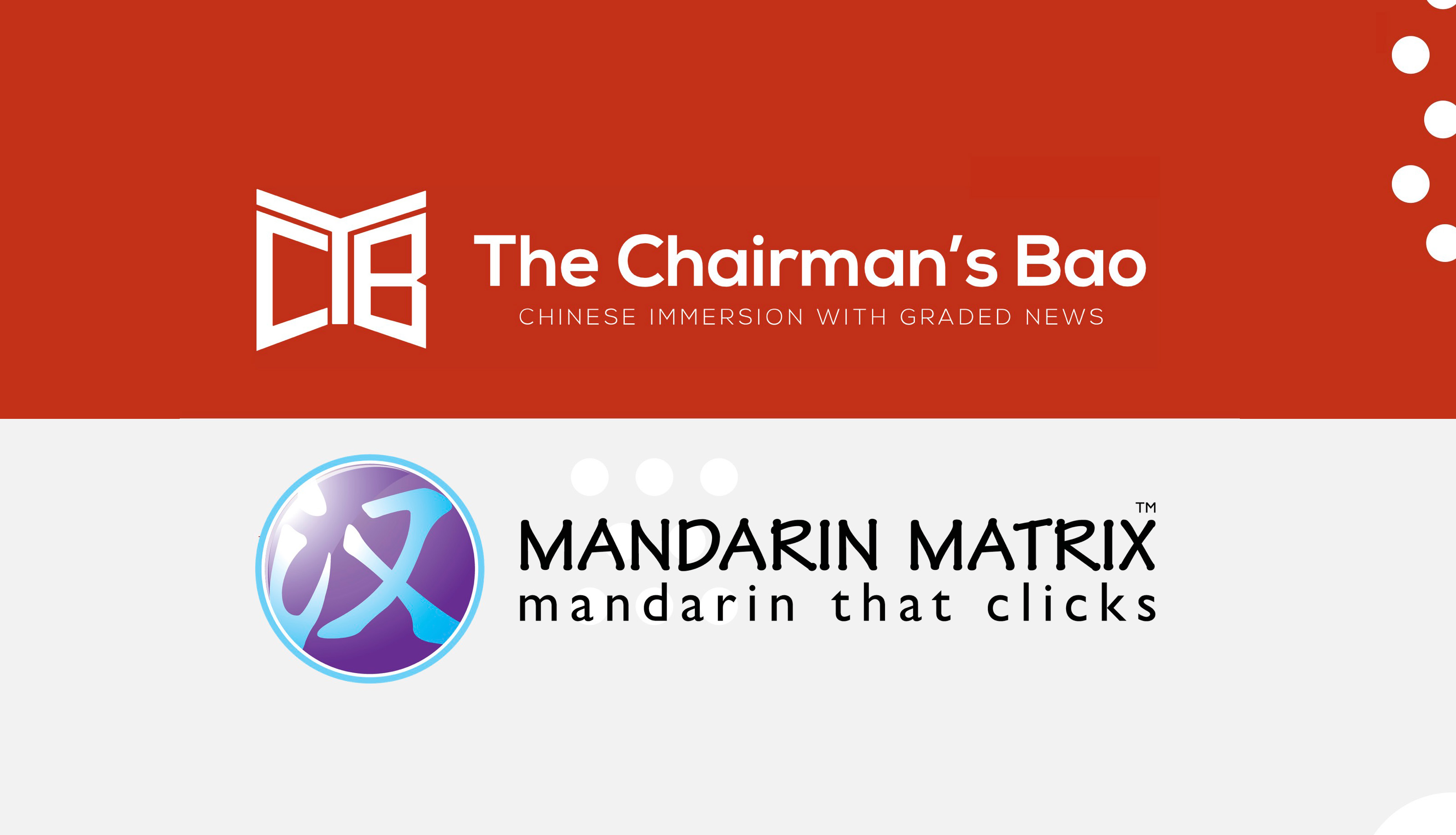 The Chairman's Bao mission is to provide an alternative to the limitations of textbook-based learning and make reading in Chinese more accessible to all. Our platform, with its vast library of news-based Chinese lessons, has amassed a global user base who enjoy the benefits of teaching and learning Chinese through news.
As passionate advocates of ed-tech for language learning, we're always on the lookout for other innovators carving out a niche in this space. With that in mind, we're proud to be working in cooperation with Mandarin Matrix: an award-winning online Chinese teaching and learning platform, packed with interactive features and engaging materials aligned to multiple curriculum paths. This article will explore some benefits and features of Mandarin Matrix as well as TCB, and why they make a perfect pair when used in tandem.
An introduction to Mandarin Matrix
Mandarin Matrix features and benefits
Mandarin Matrix is a comprehensive K-16 resource containing thousands of texts and supporting materials for students learning Chinese as a foreign language. These materials provide support across key skills areas – reading, listening, speaking and writing (characters) – at all levels; from young learners just getting started, all the way to high school students taking advanced courses such as IB Mandarin.
Popular programs offered by Mandarin Matrix include the Chinese Connections series, comprised of 130 titles across 5 levels aligned to ACTFL. Mandarin Matrix also delivers Math and Science programs, so students can develop subject-specific vocabulary while honing their Mandarin skills.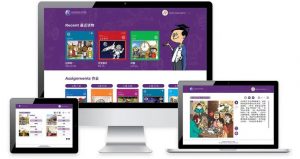 Teachers and students using Mandarin Matrix can benefit from the platform's interactive and user-friendly features. Via your teacher account, it's simple to create assignments for students, check auto-graded assignment scores, and download supplemental resources to support efficient lesson-planning. Meanwhile, students can log into their account to access interactive reading materials and complete their assignments.
Commonalities between Mandarin Matrix and TCB
Like TCB, Mandarin Matrix is an online platform designed to benefit teachers and students equally. Both platforms simplify the process of finding leveled reading material in Chinese, with interactive tools to engage learners and improve the reading experience.
TCB and Mandarin Matrix reading materials include support for the following:
Reading comprehension (with Pinyin and/or English support)
Listening skills (with inbuilt native audio)
Understanding of grammar (with instruction on HSK-based grammar patterns)
Learning Chinese characters (with tools for writing practice and vocabulary-building).
Both platforms are equipped with assessment tools such as reading comprehension exercises, so teachers can set assignments and monitor students' progress accordingly.
Key differences between Mandarin Matrix and TCB
While The Chairman's Bao articles are based on a wide variety of news and current affairs topics, Mandarin Matrix texts are not news-based. Rather, Mandarin Matrix materials encompass diverse subjects, with an emphasis on contemporary language and topics that resonate with students' real lives and experiences. Within the vast Mandarin Matrix library, you can find authentic Chinese texts which have been adapted by teachers.
Another key difference from TCB is that Mandarin Matrix contains an additional speaking practice element. Texts can be broken down into short sentences, which students listen to and then repeat for themselves. The system records their speech and automatically grades the accuracy of their pronunciation (which teachers can also listen to and grade manually if needed).
Unlike TCB, Mandarin Matrix doesn't have a dictionary feature that allows students to look up definitions by clicking on words in the text. However, there are reading support tools that teachers can enable or disable, such as pinyin and/or English translation.
Why use TCB and Mandarin Matrix?
While both platforms have a host of unique advantages in their own right, it is worth exploring the complementary benefits of using both, for Chinese teachers and students.
To save teachers time
We know that textbook materials by themselves are usually insufficient for teaching a language course, and that finding suitable reading and listening material is one of the most arduous tasks for teachers of Mandarin. Having access to the combined libraries and resources of TCB and Mandarin Matrix effectively eliminates this time-consuming task altogether, as the two platforms will likely cover all of your curriculum needs – no need to spend precious time searching for texts and then adapting them to the appropriate level for students. Differentiated (or Personalized) Instruction has never been easier.  Furthermore, teachers can make use of additional time-saving materials such as printable worksheets and extension activities for students.
To enhance the curriculum
Whether you're following the AP curriculum, IB Mandarin topics, or something else, it will always be possible to find proficiency-based supplementary materials using The Chairman's Bao and/or Mandarin Matrix. Subjects covered are incredibly wide-ranging and topical, including – but not limited to – the following:
Science and technology
The environment
Human society
Chinese culture
International affairs
TCB news articles are an excellent complement to Mandarin Matrix texts, and vice-versa.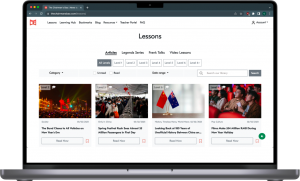 To motivate students
It hardly needs to be pointed out that learning Chinese as a foreign language is difficult – especially so for children raised in a monolingual English environment. There are numerous challenges to contend with, such as learning to read and write characters, getting to grips with pronunciation and tones, dealing with ambiguity when encountering unfamiliar vocabulary, and so on. For the best chances of success, young learners need as much support and motivation as they can get. The Chairman's Bao and Mandarin Matrix help to support and motivate students in significant ways, thanks to:
A wealth of engaging and appropriate content that connects with students' own interests and knowledge;
Interactive tools to aid independent learning and progression across all four skills areas (reading, listening, writing and speaking);
Flexibility and continuity of use in and out of the classroom.
For homework assignments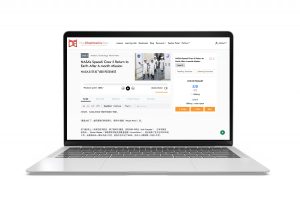 Digital platforms such as Mandarin Matrix and The Chairman's Bao help to streamline the process of administering and marking assignments. Both platforms enable teachers to browse the library of texts, search by category or level, and assign work to students in a few clicks. Students in turn can log into the platform, complete assignments digitally, and submit their work for automatic grading. The entire process is thus much more efficient for teachers and students alike.
For heritage learners
Heritage learners are a unique case: because they tend to have a solid foundation of vocabulary and grammar compared with students learning Chinese as a foreign language, they therefore need more of a challenge. Perhaps they need to focus on enriching their vocabulary, reading and understanding complex texts, and deepening their linguistic knowledge. Both Mandarin Matrix and TCB provide differentiated options suited to heritage learners of Chinese, which again relieves the burden for teachers of finding appropriate materials for students in this category.
Summary
We've explored the complementary ways that Mandarin Matrix and The Chairman's Bao benefit teachers and students of Chinese. To take advantage of these benefits, register your interest and book a demo today!
Author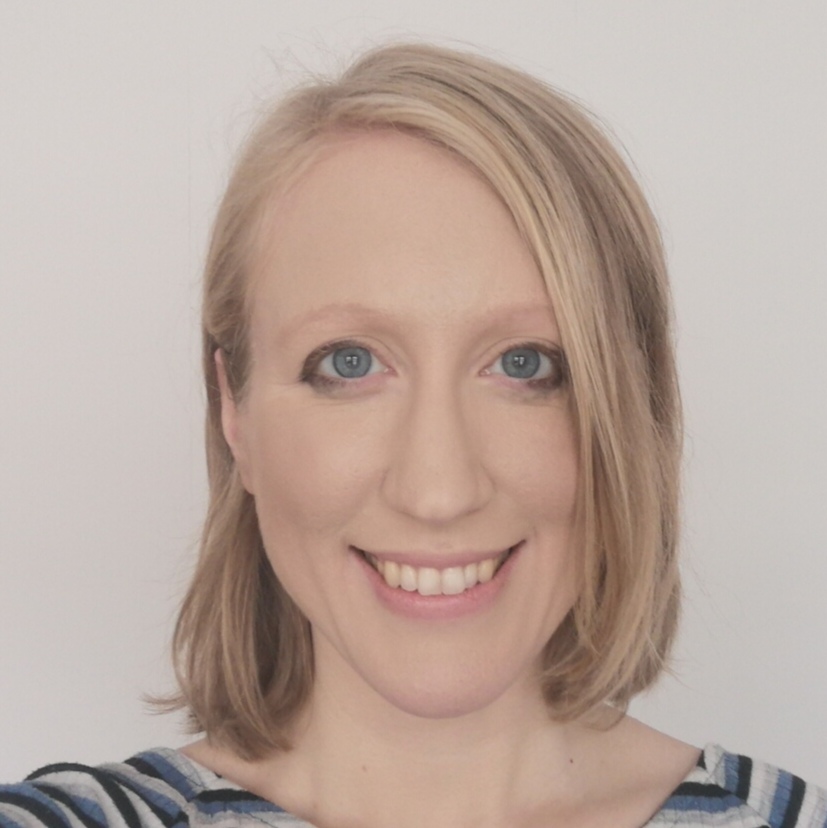 Daisy Ward is an experienced online English teacher, writer and content creator with a passion for foreign languages and cultures. Her expertise in effective language-learning strategies is derived from many years in language classrooms, both as a teacher and as a student. Fluent in French and competent in Mandarin Chinese, she attributes much of her success in learning languages to the use of apps and other online tools.