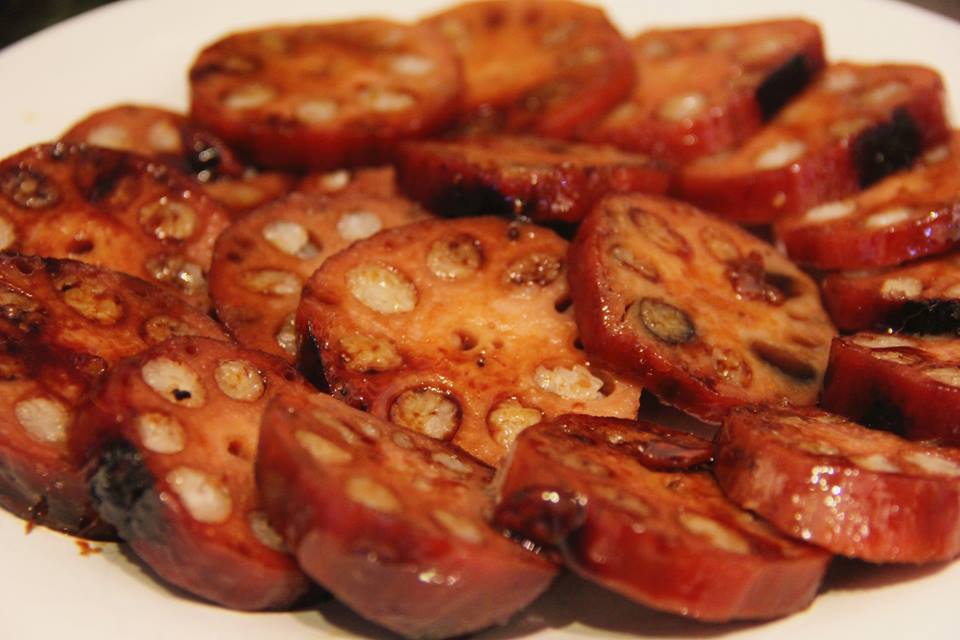 Mao is back with another delicious recipe from her kitchen, this time lotus root stuffed with glutinous rice, which is a very popular dish in Jiangsu and Zhejiang provinces. This dish takes a lot of patience to prepare, but is well worth the effort! Lotus is one of the most popular flower species in China and it is often referred to in poetry and literature. In fact, Chinese poets often refer to it as a 'man of honour'.
Ingredients: 3 sections of lotus root, 10g of goji berries, 8 dried jujubes, 100g of yellow rock sugar and 120g of glutinous rice.
Why not attempt another of Mao's recipes, simple Cantonese style sausage clay pot rice?