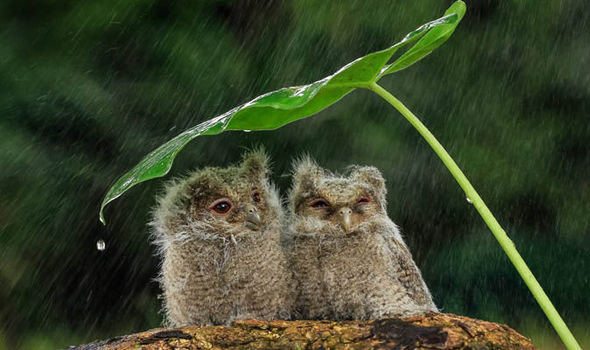 I'm not sure why us Brits like to talk about the weather so much. Whether hot, cold, or just right, we always seem to find something to complain about.
Learning Chinese through daily weather forecasts can be a great way to improve your language skills.
In China, like many other countries, talking about the weather is a culturally-appropriate way to initiate conversation with stranger and friend alike. What's more, China is a huge country, so the weather is extremely varied – anything from tropical sunshine to rainy monsoon!
Vocabulary used in weather forecasts is also repetitive, so it's a great way to reinforce knowledge of words and grammatical structures. If you've already mastered our essential phrases for getting around China, weather vocabulary will be an excellent addition to your travelling phrase book.
Let's begin our list of the top phrases and vocabulary you should listen out for to learn Chinese through weather forecasts.
Weather Questions/Phrases:
1. What's the weather forecast for today/this week?
今天的天气预报怎么说?/ 这个星期的天气预报怎么说?
Jīntiān de tiānqìyùbào zěnme shuō?/ Zhège xīngqī de tiānqìyùbào zěnme shuō?
2. How's the weather?
天气如何?[天气如何?]
Tiānqì rúhé?
3. Today, the weather is…
今天天气… [今天天气…]
Jīn tiān tiān qì
And our top ten temperature/weather words and events…
1. (It's) Hot
2. (It's) Warm
3. (It's) Cool
4. (It's) Cold
5. (It's) Humid
6. (It's) Rainy
7. (It's) Stormy
有暴风雨 [有暴风雨]
Yǒu bàofēngyǔ
8. It's snowing
9. (It's) Windy
10. (It's) Cloudy
The four seasons in Chinese:
1. Spring
2. Summer
3. Autumn
4. Winter
Why not practice your new weather-related vocabulary with your language partner or a Chinese friend? Or if you're feeling really brave, a stranger in the street – perhaps even follow up with an easy joke in Chinese?