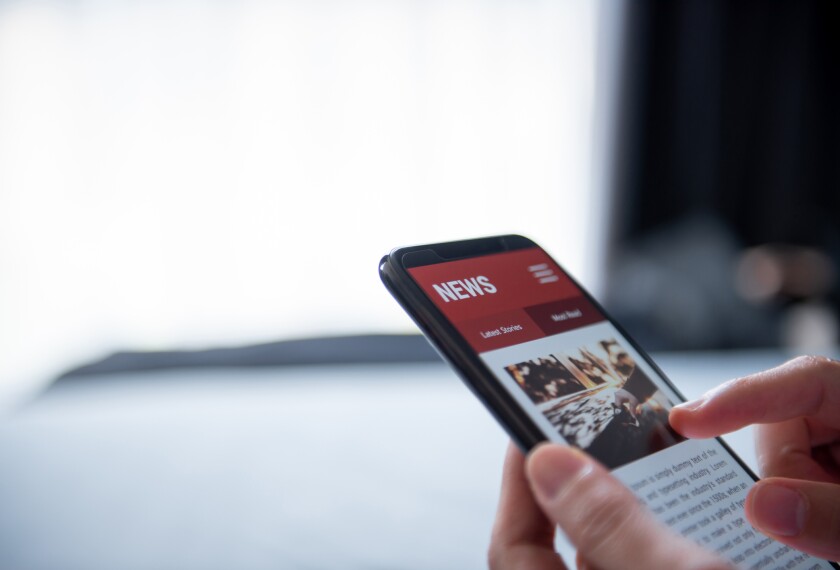 Most of us follow the news in some form: websites, social media, podcasts and even old-fashioned newspapers keep us up to date with what's going on in the world. Staying well-informed helps with numerous aspects of daily life, such as participating in meaningful conversations and being a politically engaged citizen.
To learn Mandarin, what you need is regular exposure to suitable reading and listening material in Chinese. The biggest hurdle is building the right habits. Since many of us already have a well-established habit of reading the news every day, we are already primed to learn Chinese through news, if only we dedicate the time to it. (Time and dedication are two additional prerequisites for mastering a language.)
Reading, watching and listening to Chinese news in Mandarin is an excellent way to boost your language skills. News serves as an ideal source of language-learning material for several reasons.
Contents:
How Chinese news helps you learn Mandarin
Top 10 Resources to Learn Chinese Through News
How Chinese news helps you learn Mandarin
Firstly, news is meaningful, as its content relates to real people and events happening around the world. Secondly, news is current and constantly updated, whereas a typical language textbook may already be several years old and losing relevancy by the time you read it. Additionally, news is story-based, and our brains are wired to enjoy and derive meaning from stories.
News is a rich source of vocabulary covering all kinds of topics, from business to pop culture to sports and travel. News articles in Chinese frequently reinforce foundational vocabulary such as dates, numbers, and proper nouns. Exposure to Chinese culture and contemporary thinking is a further benefit that you get from reading news.
With that said, it doesn't mean that any kind of Chinese news content is equally valuable for Mandarin language learners; we need leveled content that is comprehensible and meaningful to us. So let's take a look at 10 of the top recommended sources to learn Chinese news, which can cater to all language levels from beginners and up.
Top 10 Resources to Learn Chinese Through News
1. The Chairman's Bao
This website and app is designed to be the go-to Chinese news source for beginners right through to advanced learners. The Chairman's Bao offers a vast selection of articles spanning diverse topics and multiple levels, which means there is truly something for everyone.
A key feature that elevates The Chairman's Bao above many other language learning apps is the availability of real native speaker recorded audio with every article, so readers can train their ear to Chinese tones and pronunciation whilst following along with the text. This makes for a high-quality immersive experience.
Another distinguishing feature is the reading and listening comprehension quizzes that accompany TCB content, so you can check your understanding and reinforce your knowledge of Chinese vocabulary and character recognition. Taking the quizzes regularly and monitoring our scores provides valuable feedback as to how we're progressing. (It's also good for HSK preparation.)
2. LingQ
This is a platform for independent learners who like to select and upload their own lesson material. Though not specifically a news website, LingQ has sections on its homepage like "News Feed" and "Trending" which include news articles in Chinese, alongside many other topics. Since much of the material is uploaded by users, the quality can vary – but there is always plenty to choose from.
LingQ may be especially appealing for ambitious folks who wish to study multiple languages simultaneously: the platform supports a number of languages besides Chinese, yet it still offers customisation options specific to Chinese, such as the ability to turn pinyin on or off.
3. SyS Mandarin
This YouTube channel provides interesting content aimed at intermediate to advanced Chinese learners, with video lessons based on Chinese news, as well as songs, movies, stories, and even weather forecasts. The lessons explain key vocabulary, translate difficult sentences into English, and break down native speech into short, comprehensible chunks.
At the time of writing, SyS Mandarin channel appears to update its content weekly, so it's worth subscribing and checking out their stuff. Having authentic Chinese content broken down and explained by a native speaker can be extremely useful for many people.
4. Todai Chinese
The Todai Chinese app offers a host of features to make reading Mandarin news more fun and learner-friendly. It compiles daily news stories in Chinese from different sources, which can be opened and read within the app. Words are helpfully colour-coded by HSK level, and the interactive interface makes it easy to look up new words and save them to your favourites. There are even HSK practice tests available in the app. The drawbacks are that the audio accompanying news articles is computer-generated, and beginner to intermediate learners are not especially well catered for.
5. Poro Chinese
This app lets you learn Chinese news by reading short stories while listening to native speaker audio recordings. You have the option to turn pinyin and/or English translation on or off, and test your knowledge of Chinese characters by completing listening and reading activities based on the news lesson. The free version of this app is unfortunately quite cluttered with ads, but it nevertheless provides some distinctive features that are undeniably useful for reading and listening practice.
6. Beelinguapp
Similar to LingQ, Beelinguapp's premise is that you can learn a language effectively by reading and listening to lots of interesting material in the target language. For that purpose, the platform provides short texts spanning many themes, from history to science and technology – and there's also a world news section, updated daily. Since Beelinguapp isn't designed specifically for learning Chinese, it doesn't have the same range of features offered by apps such as The Chairman's Bao, which makes it less suitable for beginners in particular.
7. Dong Chinese
Dong Chinese is a hub of immersive video-based lessons to help you learn Mandarin, which includes a lot of vlogs, podcasts and educational content. Topics are as wide-ranging as you'd imagine, and amongst this diversity of content, news and current affairs come up frequently: for example, alongside cooking tutorials and Chinese cultural insights, you'll come across titles like "What Do Chinese People Think of [__ Global Event]?". Content is graded by HSK level and comes with transcripts and vocabulary tools to support learners.
8. Maayot
Subscribers to Maayot get access to bite-size Chinese stories either weekly or daily, for free and paid subscribers respectively. With three levels available to sign up for, the Intermediate and Advanced level content regularly includes news and perspectives concerning daily life, trends and events in China. Each lesson provides native speaker audio and an interactive interface for looking up new vocabulary.
9. DuChinese
Like others in this list, DuChinese is an interactive app focused on Chinese reading material for every level. What's great about it: it has an elegant and user-friendly interface that makes for pleasant reading in Chinese. It also has native speaker audio. Its material isn't updated as regularly as other Chinese reading platforms; however, you can find news about China in the "Current Events" section, and there are many other fiction and non-fiction texts also available. You're unlikely to run out of material anytime soon, but if you like lots of novelty within your apps, you might be better off looking elsewhere.
10. BBC Chinese
For Chinese learners at advanced levels, BBC中文 can be a good source of Chinese news through an international lens. New articles are added daily, and it's all free. But being aimed towards a native Mandarin audience, the text isn't learner-friendly at all. As such, we would recommend importing BBC中文 articles into an app such as LingQ or Readibu, to transform the text into an interactive Chinese reading lesson.
(Further reading: The Best Graded Reading Apps for Learning Chinese)
Summary
To summarise, some key benefits of learning Chinese with news include:
Novelty: With new stories constantly developing and being updated, you'll always have access to fresh content, which is an important motivation booster when learning a language.
Variety: Are you a sports fanatic? A technology devotee? Whichever topics matter to you in your personal or professional life, you are sure to find something of interest when browsing the news.
Familiarity: With at least some news stories, you are likely to have prior knowledge of the topic already, which means you have a headstart on understanding the gist of what you're reading in Chinese.
Cultural immersion: Reading news provides essential insights into Chinese geography, history, traditions, perspectives, trends, prominent figures, and much more pertaining to this fascinating country and culture.
Staying informed: In many social and professional contexts, being well-versed in current affairs is a must. At the very least, it helps to maintain a global awareness.
Have you been studying Chinese with news? If not, then maybe now is the time to start. Check out the resources above, and discover for yourself how reading Chinese news in Mandarin can increase your interest and efficacy in learning the language.
Author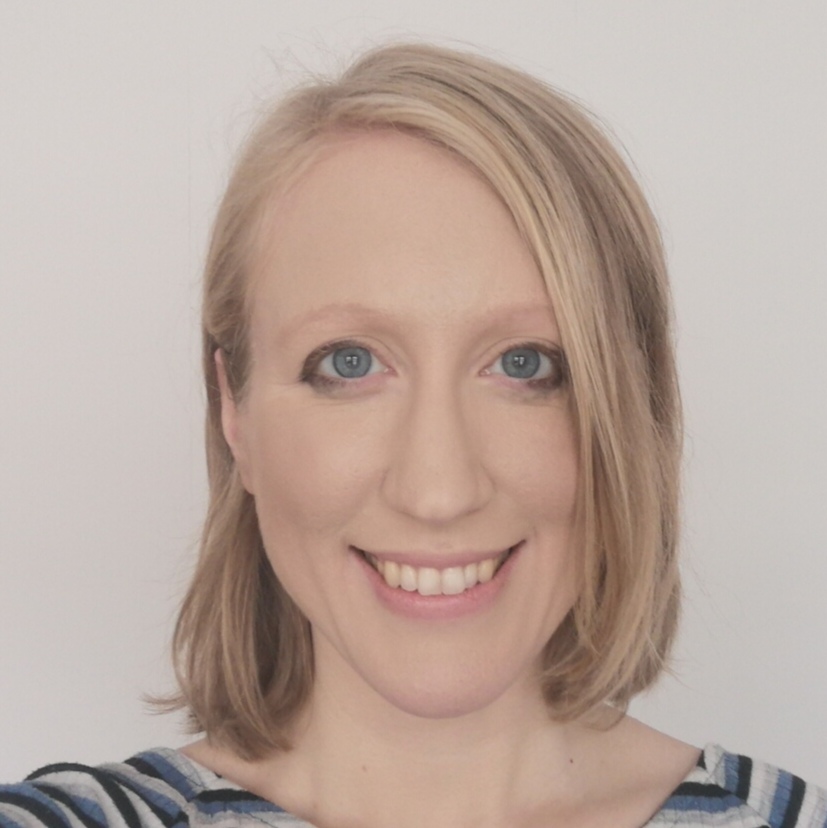 Daisy Ward is an experienced online English teacher, writer and content creator with a passion for foreign languages and cultures. Her expertise in effective language-learning strategies is derived from many years in language classrooms, both as a teacher and as a student. Fluent in French and competent in Mandarin Chinese, she attributes much of her success in learning languages to the use of apps and other online tools.