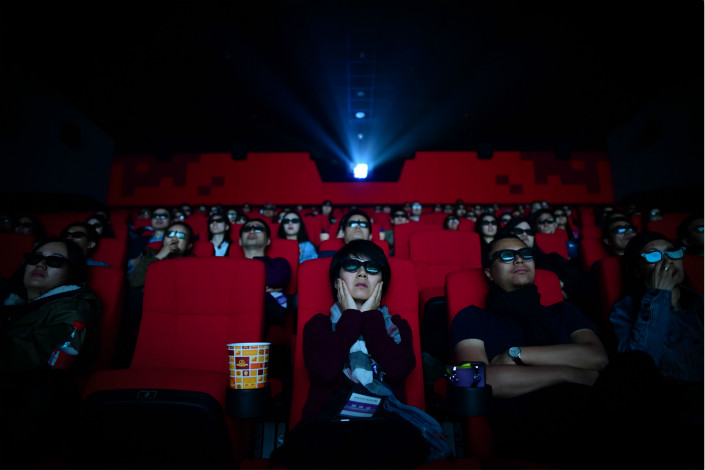 Learning Chinese through movies is a great way to develop your language learning skills. It's a fun, engaging and memorable way to learn Chinese!
You will learn more about famous Chinese tales, as well discover Chinese language in action. Authentic Chinese accents, slang and new vocabulary will help you immerse yourself in the language and push your passion for learning Chinese further!
Movies also will often be subtitled. Don't be afraid to utilize them! Stop the movie at any time if there is an interesting phrase you haven't heard before, and make sure to record it in your notebook. As your skills progress, you could even try turning subtitles off.
We would also recommend reading around the movie before you begin your movie marathon. This will help you to choose a film that you enjoy and can therefore get the most from.
Here are our top 3 movies to learn Chinese!
"小时代" (xiǎo shí dài) — "Tiny Times 1.0"
"Tiny Times" is a story about four friends in the prime of their lives navigating life in Shanghai after college. Friends since high school, they have all stuck with each other through their ever-changing lives.
But like all good stories, life gets in the way. New jobs, schedules and love interests creates conflict among the group, testing the limits of their friendships.
It's a great movie to pick up on language related to romance, friendship and the balancing of work and life, relevant to many adults! There is also a sequel, so check that out if you enjoy it.
"大鱼海棠" (dà yú hǎi táng) — "Big Fish & Begonia"
In this movie, based upon an ancient Chinese legend, a magical realm exists under the ocean. A girl from the realm decides one day to transcend from the human world and explore the underwater world as a dolphin.
The film is a cartoon, but they are a great way to learn Chinese through movies, especially for beginners. The animations make the film easy to follow, and the dubbing of animation means that the voice actors often speak slowly and clearly.
"宠爱" (chǒng ài) — "Adoring"
A great movie for beginners, the plot follows a veterinarian who provides care for animals in her community. She's touched by the stories of six pets and their owners, who are all connected to one another in different ways. With each person struggling with their own set of problems, they quickly realize it is their devotion for animals that helps them to navigate their issues.
This movie isn't just great for picking up vocabulary related to animals and animal care, but also for human relationships. All the pet owners have their own relationship issues and different status, and are explored in greater detail in the movie.
If you don't have the time at the moment to commit to a movie, why not try these Netflix shows to learn Chinese!
Any films we may have missed? Be sure to let us know on our social channels.