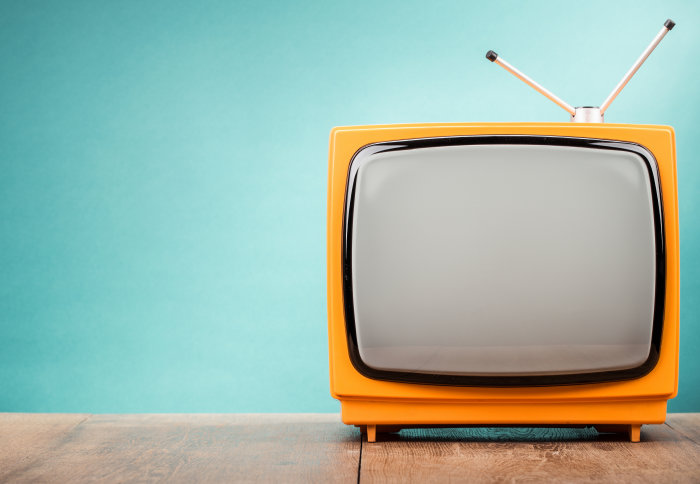 One of the greatest hurdles which many students of Mandarin face on their language-learning journey is listening comprehension. Even the most diligent students are often baffled by the fast-paced tempo of native Chinese speakers. The problem is even greater now that the pandemic has blocked opportunities to spend a year or more abroad in China and students have no chance to hear Chinese spoken in daily life. How can you counteract these challenges? My personal favorite way to improve my Chinese listening comprehension is by watching online电视剧 (diànshì jù) – Chinese drama series (otherwise known as C-Dramas).
Why watch C-Dramas online to learn Mandarin?
Lots of episodes means repeated vocabulary
Most Chinese TV series consist of a huge number episodes – anywhere from 25 to 60 seems typical. If the prospect of starting out on such long-term project seems daunting to you, consider the benefits: by watching the same series for a longer period, you will benefit from learning reinforcement of the same set of vocabulary and you will get better at understanding the language as you get used to the characters' voices and manners of speaking.
Watch Chinese dramas to learn natural spoken Chinese
Especially if you are watching modern shows to learn Chinese, the language will inevitably include a lot of natural speech patterns and slang that are not normally presented by textbooks. For example: one of the first things you learn in Chinese class is the word 什么 (Shénme/what). In Chinese series, however, it's often spoken so fast that it's pronounced as "Sha". There's even a character for it – 啥.
Learn about Chinese culture and society by watching Chinese dramas
Chinese historical dramas convey a wealth of information about Chinese history, traditional stories and legends and other aspects of Chinese culture. Modern dramas reflect the fast-changing views of society and can teach you a lot about contemporary attitudes. Of course, you will have to be careful not to form stereotypes or draw conclusions about the entire country just by watching TV series, but it is still possible for you gain clues about societal trends and values in modern China.
Watching Chinese series is fun and addictive – and guilt free!
Once you start watching Chinese series and find a few genres that you like, you will be hooked. And the best part: you won't have to feel guilty about your guilty pleasures, because they're in Chinese and you will be learning immense amounts as you indulge yourself.
Tips for watching Chinese dramas to learn Chinese
Use the subtitle features to your advantage.
If you are a beginner, you can program subtitles in your native language and just enjoy watching and absorbing as much of the language as you can. Once you can read a bit more Chinese, start turning on Chinese subtitles. In the beginning, you might have to hit the pause button often as you read. Start with only about five minutes with Chinese subtitles at first. Your reading will naturally improve and you will get faster and better. The big advantage of using Chinese subtitles and Chinese spoken language is that it doesn't break your concentration and you will learn better.
Make a vocabulary list for each Mandarin show you watch
Upload your list to a spaced repetition program like Anki. An invaluable technique to reinforce your learning is to rewatch a series after a few months. Reviewing your vocabulary list for that series will be a useful reintroduction.
You can read detailed descriptions of each episode in Chinese on Baike.bcom.
BaiduBaike is a kind of Chinese Wikipedia and you can find most Chinese TV shows described here in detail. Google your show using Chinese characters and one of the search results should be from https://baike.baidu.com/. This method can be used as preparation before you watch, as reading practice or as sources for your vocabulary lists. Beginners should feel free to use translation programs for this.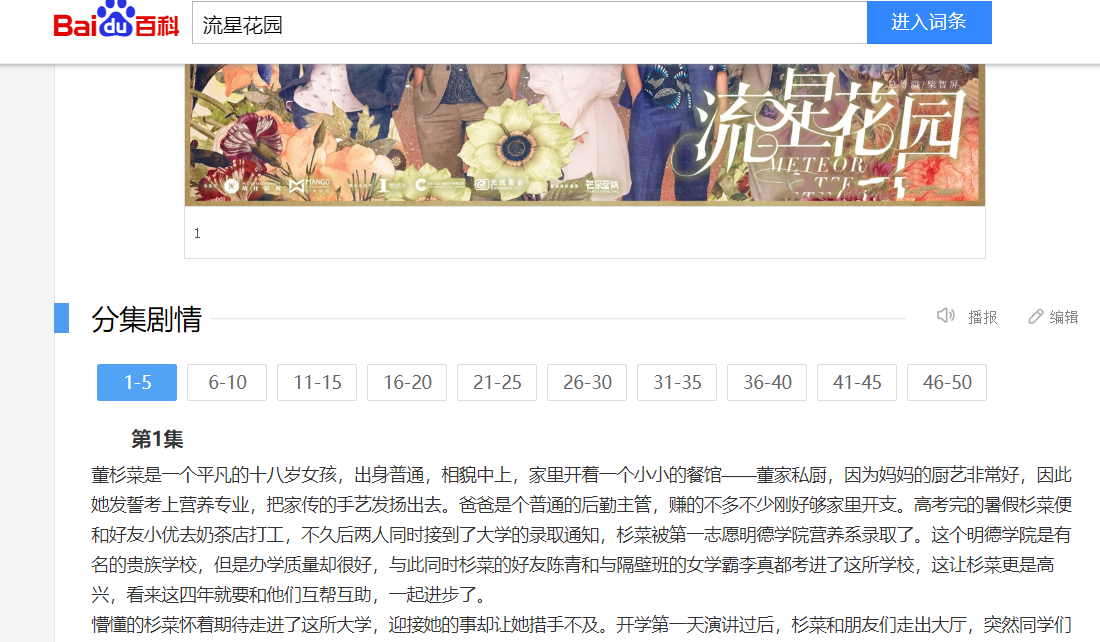 Experiment with different genres
Find out what kind of Chinese TV shows engage you. I began my Mandarin TV show journey by watching romances and office dramas. I was so surprised to discover I also like the Chinese fantasy genre, involving gods, animal spirits and legends. There are countless genres of Chinese dramas you can watch such as martial arts, action, time-travel, office romance, high-school romance – the list goes on and on.
When you selecting your next C-Drama, test the language level with spot checks.
Some dramas will be easier for you to understand than others and it can be frustrating if you don't understand a word. If you watch a few minutes at different spots of the first episode, you be able to assess how well you can understand this particular show.
Find suggestions for the best Chinese dramas at mydramalist.com.
This website is a comprehensive database of Asian drama with reviews, actor bios and more. They also have a YouTube channel featuring top-ten lists for various Chinese dramas. It's an excellent way for you to get ideas for your next Mandarin drama binge.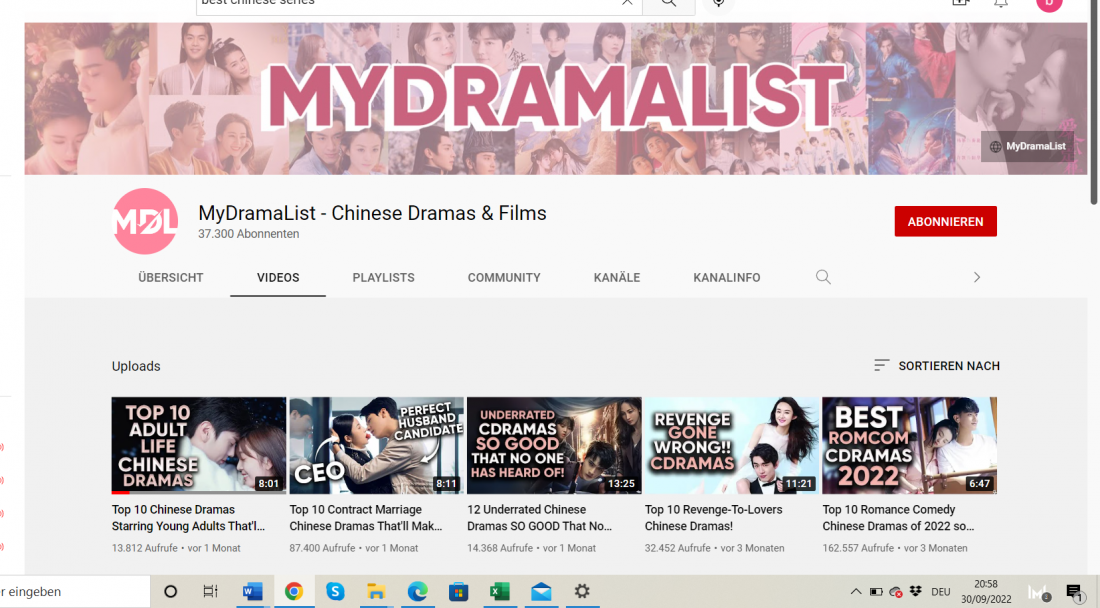 Watch each episode a second time and turn off the subtitles.
This is by far the best technique to improve your Chinese listening comprehension. By turning off the subtitles, you will be able to concentrate on the spoken Chinese and you will remember the meaning of what you have just watched. The only drawback: it will interrupt your addictive binge viewing! Try doing this for at least 10 minutes of each episode.
Where to watch Chinese dramas for free
Rakuten Viki at viki.com is my favorite site because it offers an immense number of Chinese dramas. Subtitles are offered in many languages. Drawbacks include the ads for non-premium members and the fact that subtitling isn't always offered in Mandarin. I also cannot download episodes to my devices. Downloading is possible for premium subscribers, but this feature is not possible in my region (Germany), which has prevented me from subscribing. The newest series are also blocked to non-subscribers.
Netflix is my second go-to site for finding the best dramas for learning Chinese. Netflix isn't actually free, of course, but most people already have a subscription so I am including it here. The subtitling languages are much more comprehensive on PC than mobile devices. I like the fact that I can download episodes to watch offline. The main drawback is that the selection is not nearly as comprehensive as Viki and is differs depending on which region are located in.
YouTube actually offers a lot of Chinese dramas with English and other subtitles. Often, these have been organized into convenient playlists. The biggest drawback to YouTube is that its content is not reliably available and is often removed or blocked by the organizers. I have watched many C-dramas on YouTube, but I have also suffered the unpleasant experience of having an entire series removed while I was still in the process of watching it!
In the course of writing this article, I discovered two more sites – Dramacool (dramacool.cr and Dramanice at www.dramanice.ac which seem to have related formats. They both have plenty of content, including several series I was not able to find on other platforms, such as My Awkward Assassin Girlfriend. Problem is, I'm not quite convinced of the legality of either of these sites because they have no ads and seem too good to be true. Use them at your own risk!
Top Five Best C-Dramas to watch for learning Chinese
This list is very subjective and very skewed toward my own personal preferences of romantic comedies and fantasy dramas. I also considered the "success factor" I enjoyed with each series, meaning how easily I could understand the language. Please note that it might not be possible to access all these shows on the platforms I suggest due to regional restrictions.
I Don't Want to Be Friends with You我才不要和你做朋友呢 (Wǒ cái bùyào hé nǐ
zuò péngyǒu ne( (China, 2020)
Where to watch: Viki
A high-school drama involving a teenaged girl who travels back in time to become best friends with her own mother. I loved this drama because it offered good acting and writing with multiple story lines. It delved into deeper topics than just high-school romance, such as family, friendship and fate.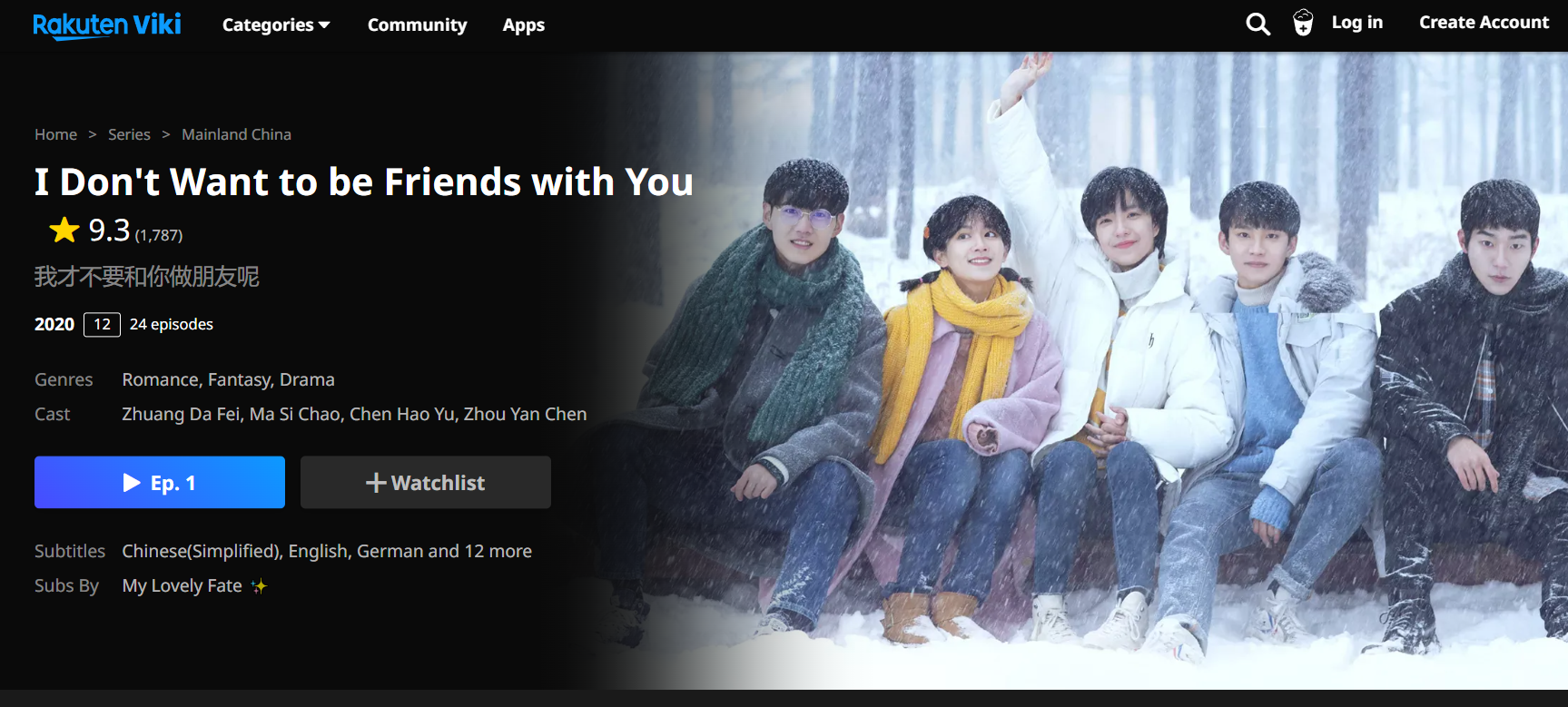 Just You就是要你愛上我 (Jiùshì yào nǐ ài shàng wǒ) (Taiwan, 2013)
Where to watch: Viki
This office drama also gives me a nice nostalgic feeling because it was the very first Mandarin TV series I watched. A cold, business-like Laoban (老板) (boss) finds himself in a forced roommate situation with his employee, the irrepressibly cheerful and warm-hearted Chen Liangliang. Love follows after about 20 episodes or so, leading to the famous sentence shouted across a busy Taipei intersection "老板,我喜欢你!" Lǎobǎn, wǒ xǐhuān nǐ (Boss, I like you!). The soundtrack is also great.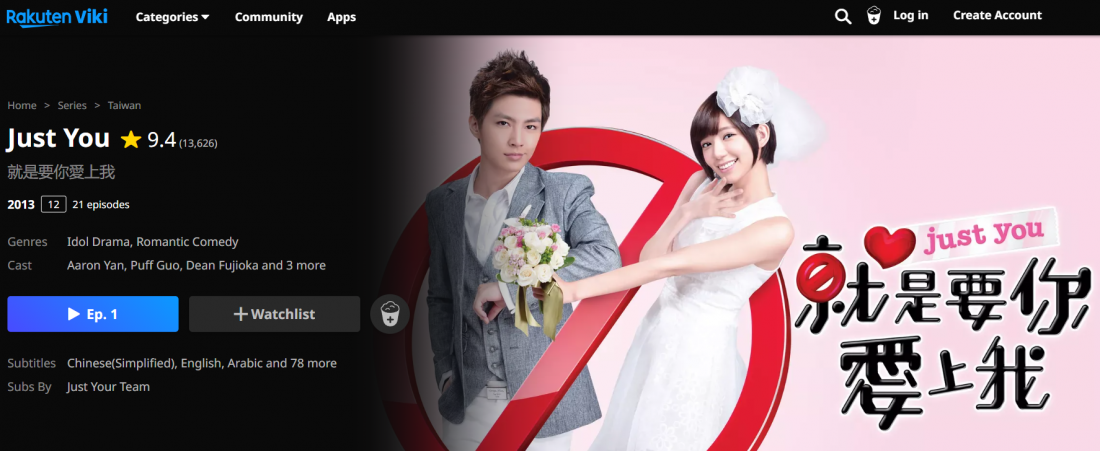 Put Your Head on My Shoulder我们暖暖的小时光 (Wǒmen nuǎn-nuǎn-de xiǎo shíguāng) (China, 2019)
Where to watch: Netflix, Viki
This drama is about two college students poised to take the next step after completing their bachelor's degrees and it also involves another forced 男/女 (nánnǚ )(male/female) roommate situation – arranged by the main characters' mothers. The lives and loves of their close friends are also explored in subplots. Two key supporting roles are filled by a cat and a robot vacuum cleaner!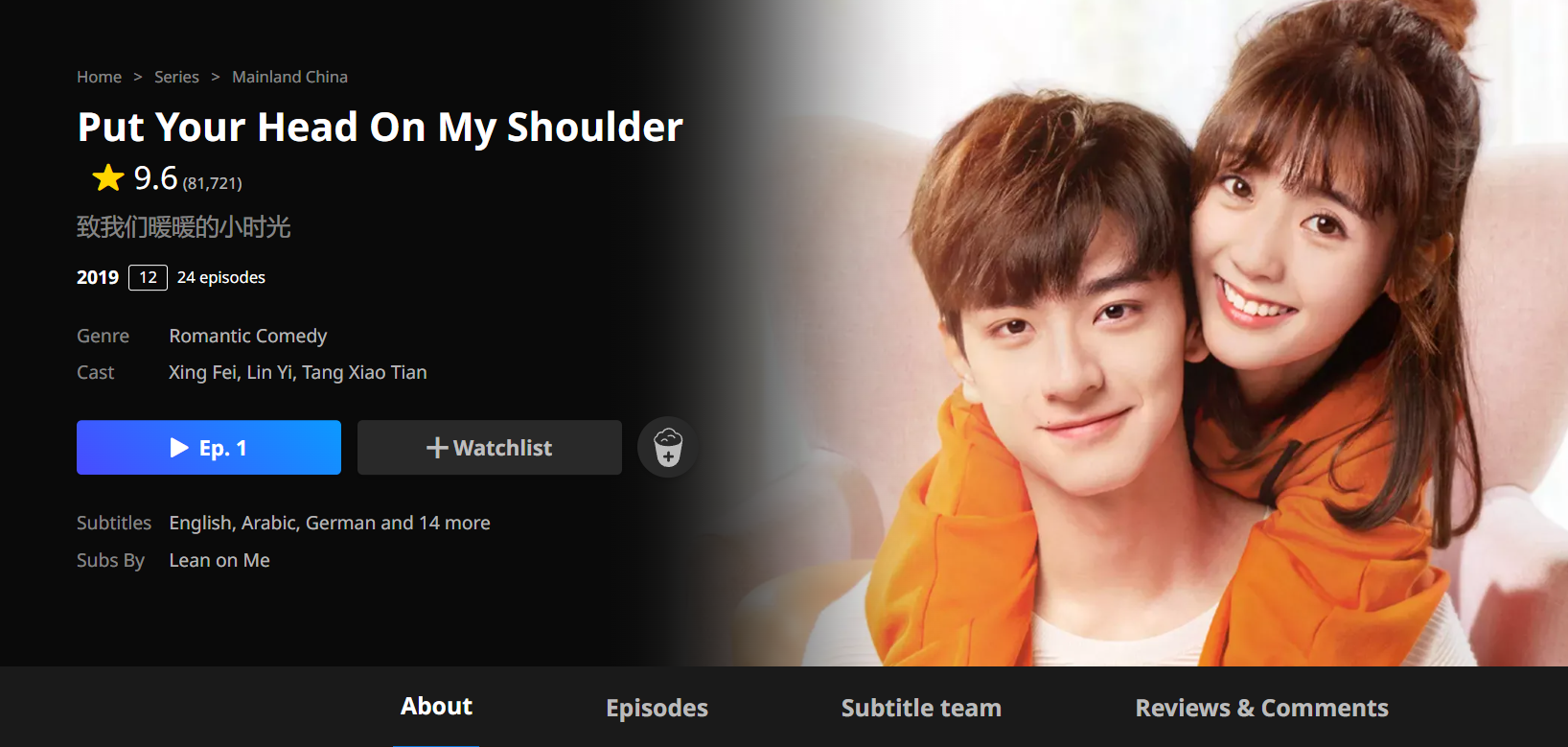 Eternal Love 三生三世十里桃花 (Sān shēng sānshì shílǐ táohuā) (China, 2017)
Where to watch: Netflix, Viki
This seems to be everybody's favorite historical fantasy drama. I never thought I would like this drama myself until a friend told me "You have to see this!" and I started to watch Episode 1 (of 58!) and was hooked! The plot lasts for millennia, involves both the heavens and the earth and features gods, humans and demons as major characters. Don't expect this genre offer easy language since it's written in a more historical style, but it sure is fun!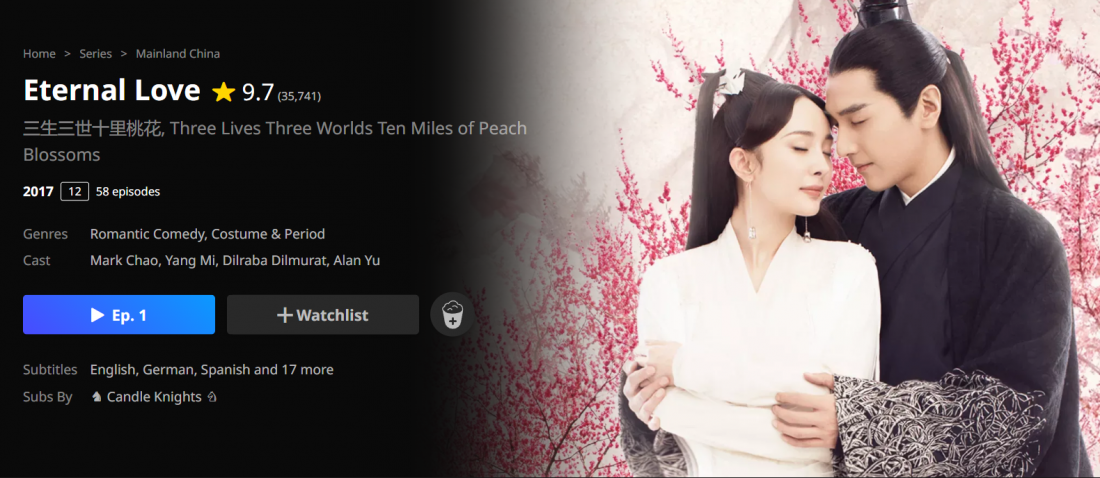 Falling for Your Smile 你微笑时很美(Nǐ wéixiào shí hěn měi) (China, 2019)
Where to watch: Netflix, Viki
This is a modern series about the world of professional e-gamers and the first girl who joins a team. She has to prove herself to her team and fans and she also learns valuable lessons about self-confidence and the ability to carry on after failing. Of course, romance also follows.

Author
Heather Buchanan-Schrader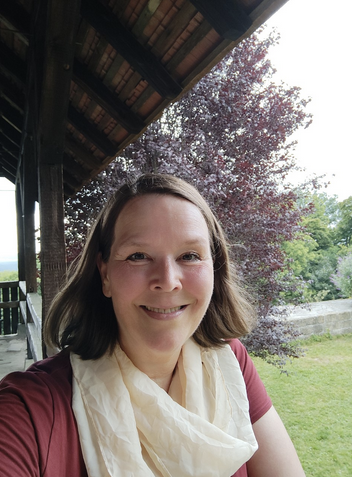 An unashamed language nerd from Anchorage, Alaska, Heather's life has led her to a degree in German and International Studies from Willamette University and a three-year stay in Taiwan with her German husband at the end of the eighties. In Taipei she took intensive Chinese courses at the Mandarin Training Center of Taiwan Normal University and also taught English at the Taipei Language Institute. After the fall of the Berlin Wall in 1989, she became intrigued by the life in a former East Bloc country and finally decided to relocate to Leipzig, Germany in 1991. There she and her husband established the FAE Fachinstitut für Angewandtes Englisch, a private English institute focusing on teaching adults, translations and language coaching. This has been a successful venture for over 30 years.