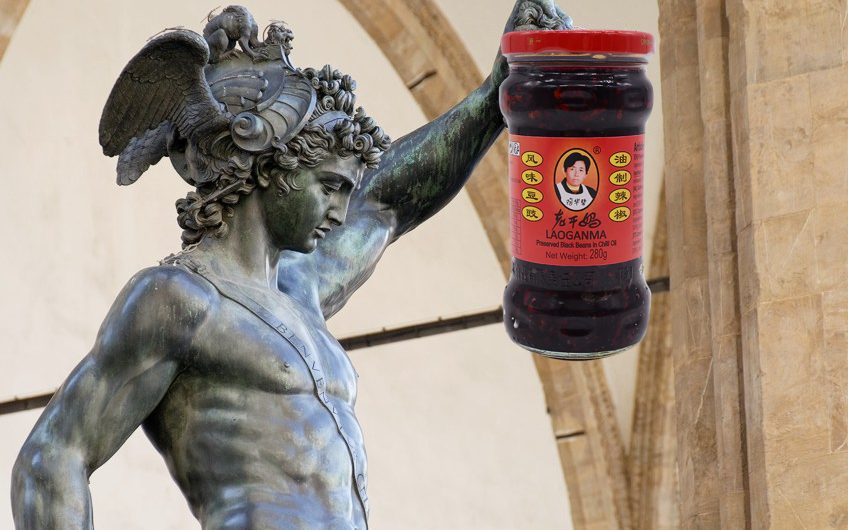 Are you a chili fiend? If so there's a brand of chili oil that you can find around the world thanks to China's "hottest grandmother", Lao Gan Ma. Now with 17 varieties of chili oil, the brand is estimated to be worth over US$1 billion – an amazing achievement for a business founded by a young widow who didn't attend school!
Tao Huabi, the founder of Lao Gan Ma, was born to a poor family in southwest China. Widowed with two children to support at a young age, Tao Huabi opened a noodle shop to support her young family. She was given the nickname "Lao Gan Ma" (old grandmother) as she was known for giving out free food to underprivileged children.
Town by town, city by city, her brand of chili oil soon became a domestic, then international, phenomenon. The company now employs over 4,500 people. Tao Huabi has become somewhat of a hero in China, as she prefers to keep a low profile and quashes any products or brands who dare to copy her famous chili sauces. She has rejected repeated advances to take the company public and still owns the company with her two sons.
The brand is still based in Guizhou in China and was made famous by using Guizhou chilis in the oils and sauces. After a brief stint in retirement from 2014 – in which her sons attempted to diversify and use chilis from Henan which differ in flavour (and are cheaper) – Tao Huabi retook the reigns and reinstated Guizhou chilis into the recipes.
Lao Gan Ma products still bear a photo of the founder of the brand, Tao Huabi. Feeling nostalgic? Why not study our Legends Series lesson on Tao Huabi!
Top Three Lao Gan Ma Products
Lao Gan Ma Spicy Chili Crisp
Chilis, fermented soybeans, garlic and onion. This it the type of Lao Gan Ma found most often outside of China. In fact, we recently picked up a bottle from a supermarket in the UK and love the 'crisp' texture! Extremely versatile and super tasty.
Did you know? The 'crisp' texture is made up of ingredients such as fried garlic, shallots, peanuts, chili flakes and soybeans!
Lao Gan Ma Chili Oil with Black Bean
Rich, umami flavours, this mixture of chilis and preserved black beans has been a favourite for many years. Serve over stir fries, rice dishes or tofu!
Lao Gan Ma Hot Chili Sauce
Crunchy and rich, this variety also includes peanuts and root vegetables. Choose this sauce if you're feeling adventurous! Love the 'mapo burn' of mapo tofu? This is the sauce for you!
Anybody who has studied or worked in China will instantly be transported back to their time there with the sight, taste or smell of China's most famous chili oil brand. Back in 2018, WWE superstar John Cena even professed his love for Lao Gan Ma on broccoli (not even an ad!).
Want to find out all the varieties of Lao Gan Ma? Watch this insightful video. How many varieties can you find in shops close to you?
Long live Lao Gan Ma!