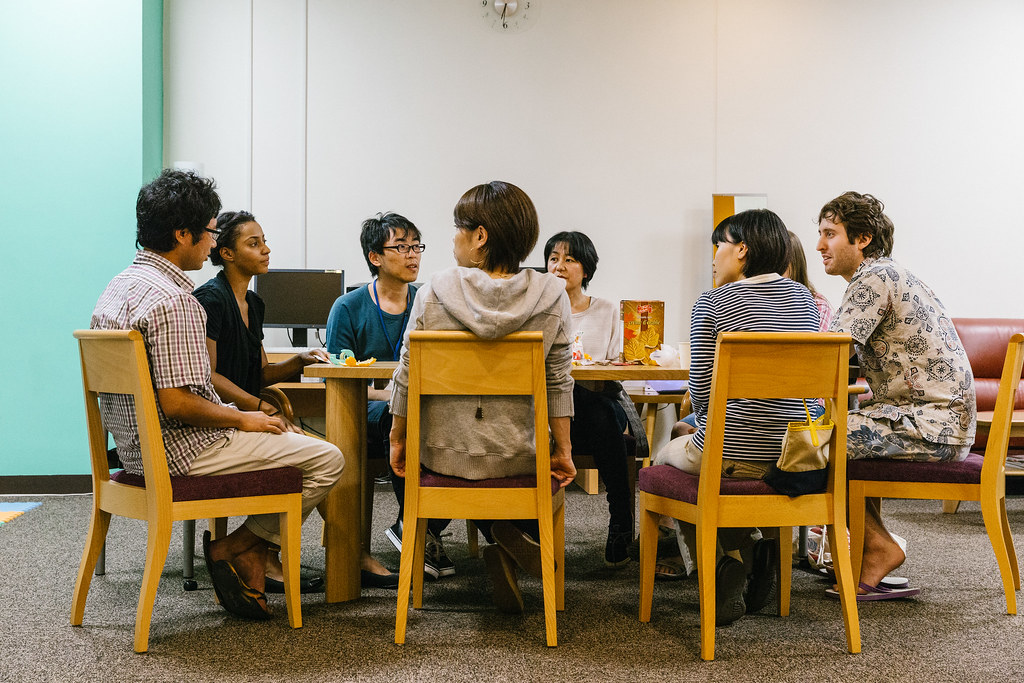 What is a Language Exchange Partner?
A Language Exchange Partner is someone who helps you with your language learning, in exchange for you helping them. If you are a native English speaker learning Mandarin, you will pair with a native Mandarin speaker learning English.
What Do You Do with a Language Exchange Partner?
How you learn is entirely up to you and your Language Exchange Partner. You might meet regularly and work through a textbook, do simultaneous translations or discuss your favorite topics. The Chairman's Bao is a great resource to use with your language exchange partner.  With our app you can translate and discuss interesting articles with your exchange partner. The most important thing is that during all your activities together, you are continually exercising your language skills!
Why Do you need a Language Exchange Partner?
Having a Mandarin Language Partner is essential to improving your Mandarin language skills. One of the hardest parts of learning Mandarin is not having anyone there to correct you when you make mistakes. They ensure that your reading, writing and speaking skills are correct. They are also helpful for people that struggle with pronunciation and tones. If learning Mandarin is exercise, then a Mandarin Language Exchange Partner is your personal trainer.
Where Do You Find a Language Exchange Partner?
Now comes the hard part. Where do you find a Language Exchange Partner? Luckily, we've made a list of the best places to find one.
University Clubs and Societies
Whether you are studying Mandarin or not, university is a great place to find yourself a language partner. Most universities will have a department for foreign languages. Here they might be able to do several things for you such as [a] putting you in contact with other language learners or [b] putting you in touch with people that speak your target language. Clubs and societies are great places to find a language exchange partner. Look out for cultural or country-specific clubs where you can meet native speakers. These clubs are also a gateway for you to learn about the culture.
Confucius Institute
If you're not at university, don't worry. Most major cities and university campus' have a Confucius institute nearby. The Confucius Institutes' sole purpose is to allow people to learn Mandarin and learn about Chinese culture . The institute offers a range of classes, but more importantly, they host a variety of cultural events. These events and workshops offer you the chance to mingle with Mandarin speakers.
Chinese Community
If you're feeling adventurous, why not explore your local community to see if there is a Chinese community around you. If you live in a bigger city, you might be lucky enough to be near a "China Town". Many towns and cities will have their own Chinese Community Centers giving you the opportunity to meet people near you. You hit two birds with one stone by getting more active in your community whilst improving your language skills. 
Online Communities and Apps
Perhaps the most convenient and cost-effective way to find a language partner is online. You can communicate with each other anytime and anyplace. You can find online language partners through online communities such as italki. There also some great apps such as Tandem that put you in contact with language learners all over the world.