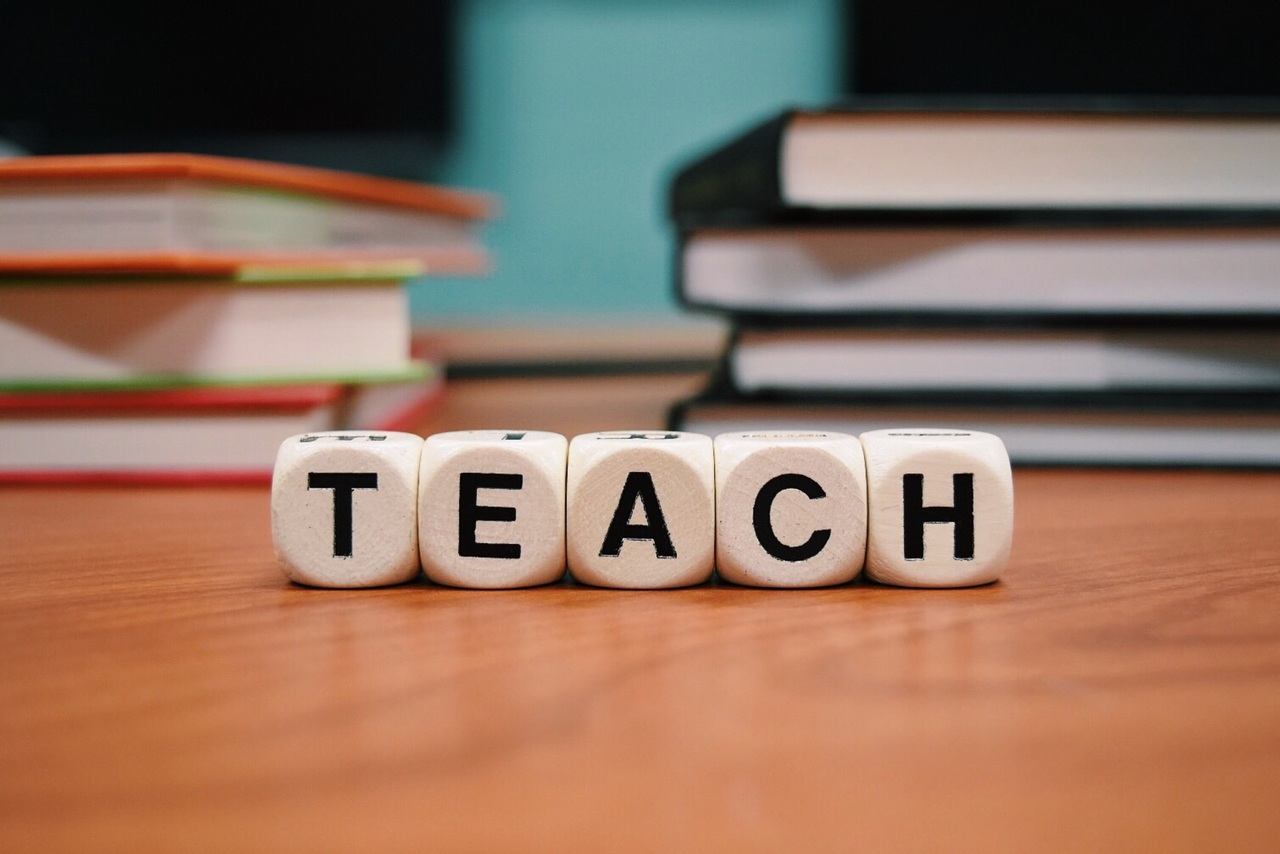 Teachers of foreign languages know that creating an immersive environment in the classroom is the single best way to propel their students toward success in the target language. The principle is simple: When students are forced to apply the language in as many ways as possible, all aspects of language learning skills such as reading, writing, listening and speaking will improve exponentially. By activating their brains in various real-world situations, students will easily be able to remember vocabulary, hone their pronunciation skills and be able react quickly without constantly translating back and forth from their native language. 
When teaching Chinese, this approach of providing immersive reinforcement becomes even more important. So many of the skills required to learn Chinese fluently such as reading, tones and pronunciation, require as much input and real-world practice as possible. Ideally, your class will only be communicating in Chinese, watching Chinese videos and films, listening to Chinese podcasts. Of course, achieving this ideal is easier said than done. However, thanks to modern technology, a variety of immersive elements can be introduced into the Chinese language classroom in order to enhance and intensify the learning experience. This article provides tips for you to do just that. 
Use Alexa to add a fun immersive dynamic to your Chinese classroom
A simple way to encourage your class to speak Mandarin is to install an Amazon Alexa or similar smart speaker system in your classroom and set it to the Chinese language. Then you can encourage your students to ask Alexa any questions they like. These queries could range from a simple 明天的天气怎么样? / Míngtiān de tiānqì zěnme yàng (What's the weather going to be like tomorrow?) to requesting results for sports games or asking for a list of activities in a particular Chinese city. Alexa can also tell jokes and even play games. A simple round of 20 questions will offer an added dynamic by pitting your class against the AI smart speaker. You could also ask Alexa to tell your class a random fact: 你能给我一个随机的事实吗? / Nǐ néng gěi wǒ yīgè suíjī de shìshí ma. There are endless possibilities to have fun. 
Use Immersive Chinese Apps in your classroom to enhance all levels of language learning
The best immersive Chinese learning apps offer an extensive stock of material which is individually geared toward each ability level. Chinese teachers can utilize them in different ways. For example, teachers could assign each student a different reading task and have the students prepare an oral presentation of what they have read. Groups of students could cover several articles on a particular subject, initiate discussions on the topic and create a group presentation. Or the entire class could read a series of articles and engage in discussions. 
Immersion apps for reading Mandarin
One key component of an immersive Chinese environment is to expose student to massive amounts of original writing. This will allow them to naturally boost their vocabulary, language comprehension and even speaking abilities. Yet it is also extremely important for the content to match the student's ability level. While it is not essential or even desirable for students to understand 100 % of the material they are covering, they do need to be able to comprehend the majority of what they are covering. Pop-up dictionaries will allow students to quickly reference the pronunciation and definition of unknown vocabulary. The best apps also integrate professional sound recordings and writing practice. 
Best Chinese reading immersion apps to use in the classroom
The Chairman's Bao offers comprehensible news-based reading materials for students of all Chinese levels from newbies to advanced plus. Students can utilize this comprehensive app's excellent features to train Chinese in context including multiple skills such as reading, character writing practice and listening (professional native speakers read each article). In addition, students will also find comprehensive oral and written tests at the end of each article. By using articles as a basis for discussion, students can train the final language skill of speaking, which will ultimately reinforce their abilities in all other areas as well. Teacher can find literally thousands of articles which they can assign to their class as a whole or use different articles for group or individual work.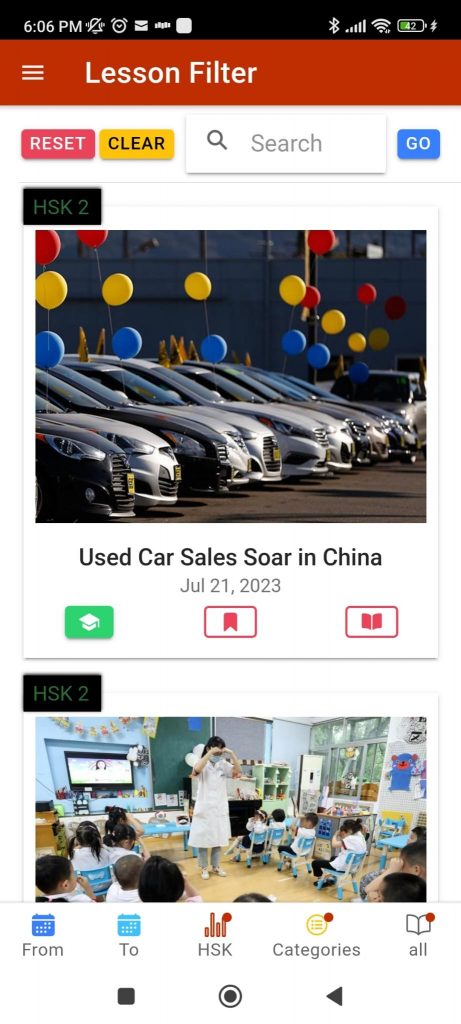 This is a very comprehensive and well-thought-out app with a lot of levels, including material for advanced learners. The lessons include vocabulary, dialogue practice, listening, reading and character writing practice. I like the fact that the app provides plenty of immersive features such as images for vocabulary and video for dialogues.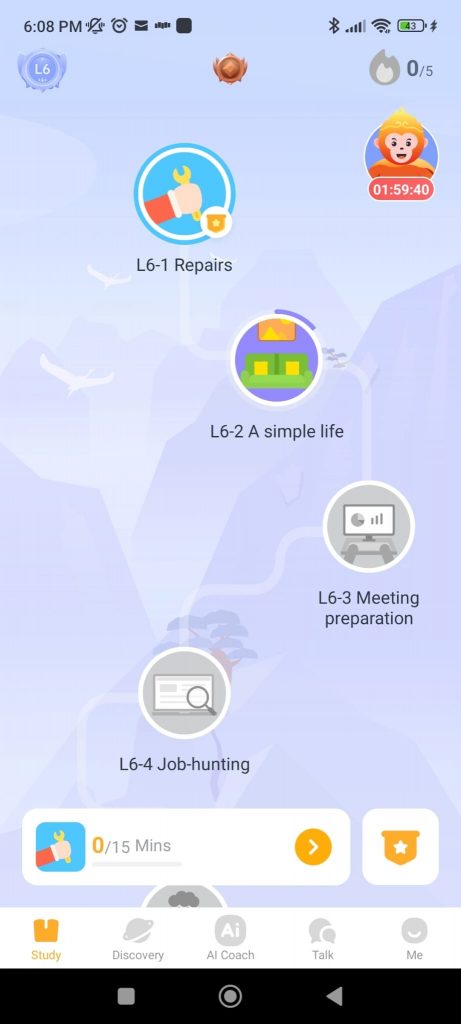 This app also offers a comprehensive interactive experience teaching vocabulary and grammar in context. This app teaches several languages and the community of users is large. The unique feature of this app is that it connects different users with each other meaning that native speakers or people who are proficient in a language can correct other users on their oral or written submissions of work.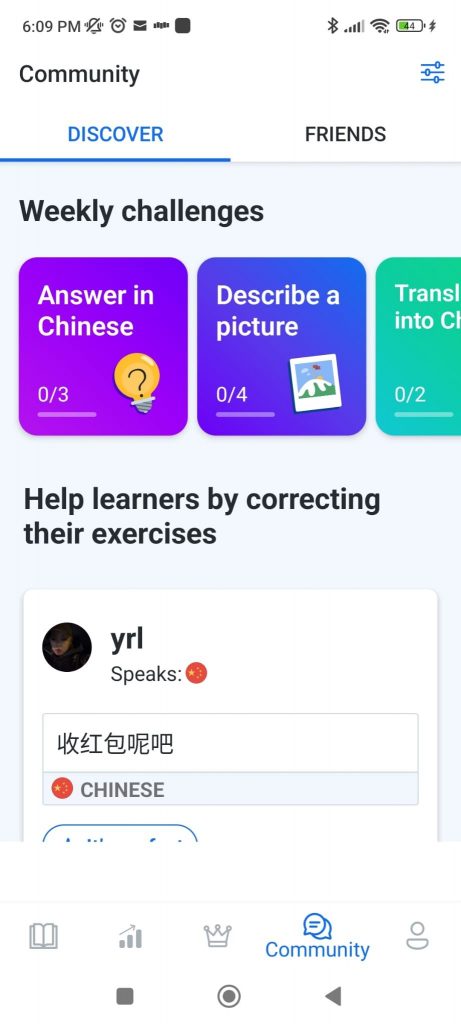 Virtual Reality immersion programs for learning Chinese
Virtual reality language immersion tools (for VR system like Occulus or Steam) offer a new and exciting way for students to engage with Mandarin. VR platforms place students directly inside the immersive environment, thus forcing them to use the language in real situations. This substantially boosts students' abilities. With virtual reality, students can navigate environments to complete challenges, thereby learning how to use the language in the" VR scenarios. This is a new field with a lot of exciting developments occurring frequently. While some of the games are not entirely bug-free, the following programs offer a mostly enjoyable VR immersive experience for learning Mandarin.  
Mondly VR is an immersive language learning platform. It offers interactive virtual reality lessons where students can practice Mandarin in realistic scenarios like restaurants and marketplaces. The platform provides speech recognition for pronunciation practice and interactive exercises for vocabulary and grammar. Students can also explore Chinese culture through virtual visits to landmarks like the Great Wall. Featuring many gamified elements, Mondly VR allows teachers to create an engaging immersive environment.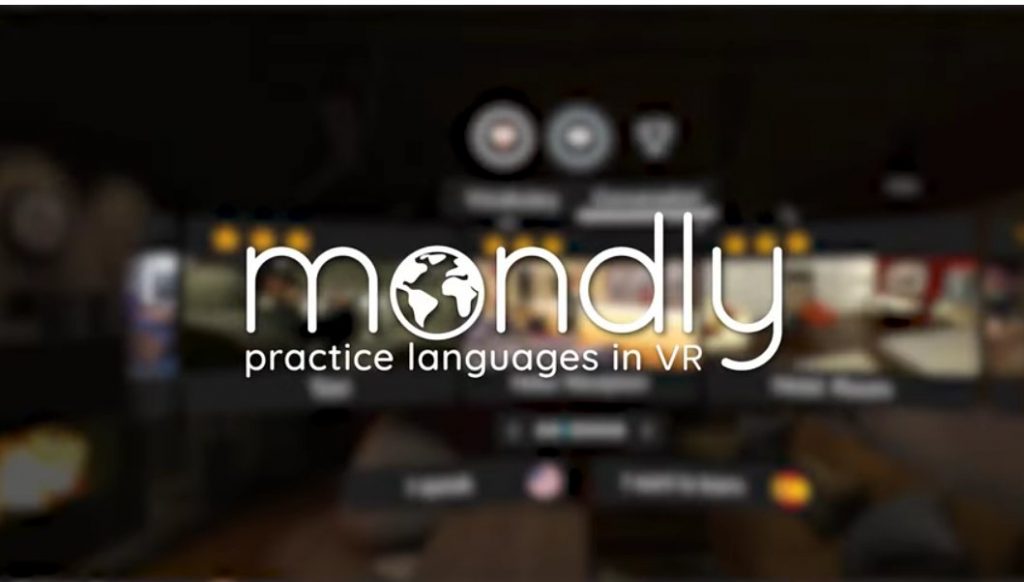 Language Lab VR is a language learning game for Meta or Steam which places users in various VR environments where they must solve problems by following instructions in the target language. For example, users must pick up a spoon, place it in a cup of coffee and then stir, or walk to the shower and turn on the cold water.  Users can set up the program so that there is no assistance from Pinyin or English, making it a truly immersive environment. There are already several scenarios available with more being developed all the time. The learning effect is greatest if scenes are frequently revisited and reviewed. Even though this game does not train interactive speaking, the fact that students are forced to understand the language through trial and error makes it extremely effective. You can find out more information about Language Lab VR at their website.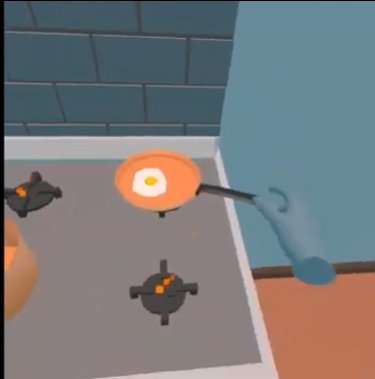 Noun Town (for Meta and Steam, with a desktop version to be launched in August, 2023) situates user in a black and white scene. The user must then apply the target language for certain tasks or speaking activities, interacting with characters in order to colorize the setting one object at a time. To reinforce learning, teachers can create activities where students can navigate through locations like a supermarket, park or school associating and using Mandarin words in context. This interactive approach promotes vocabulary comprehension and retention as students engage with the language in a visual and memorable way.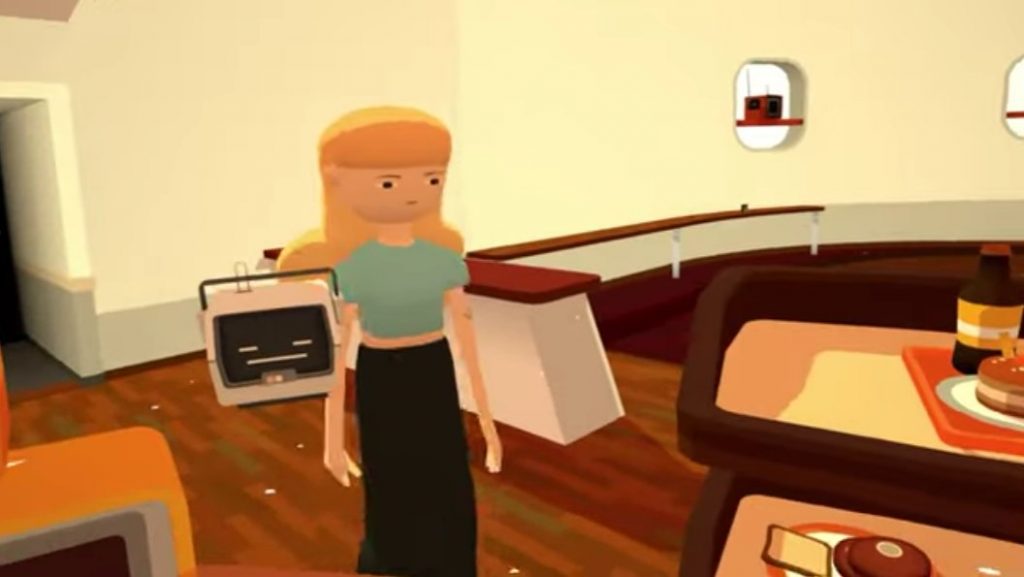 This VR learning program places learners in "real" environments. The creators have filmed countless hours of language-specific footage where users can interact with "real" people in settings like the Great Wall or coffee shops. The interactions are definitely a lot of fun. However, the app does have a lot of bugs, such as inexpert pronunciation recognition. (I tested several units in my native English with no better luck!) Another criticism is that the conversations are too "scripted" to be truly interactive. Users must recite one of several choices of preselected answers, but may not vary even one word from one of these choices. However, I have no doubt that this promising program can be refined with AI technology to make it truly integrate free speech. Information and a demo version can be accessed at immerseme.co.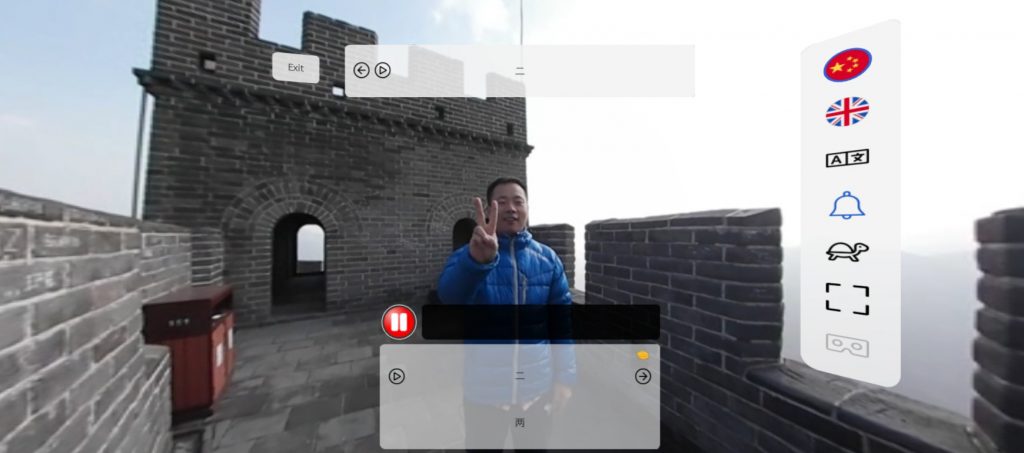 While not specifically designed for language learning, VRChat is a social VR platform where users can interact with others in virtual environments. Teachers can create virtual language learning spaces where students can practice Mandarin conversations with peers or native speakers. They can join language exchange groups or engage in role-playing activities, providing a dynamic and immersive language learning experience.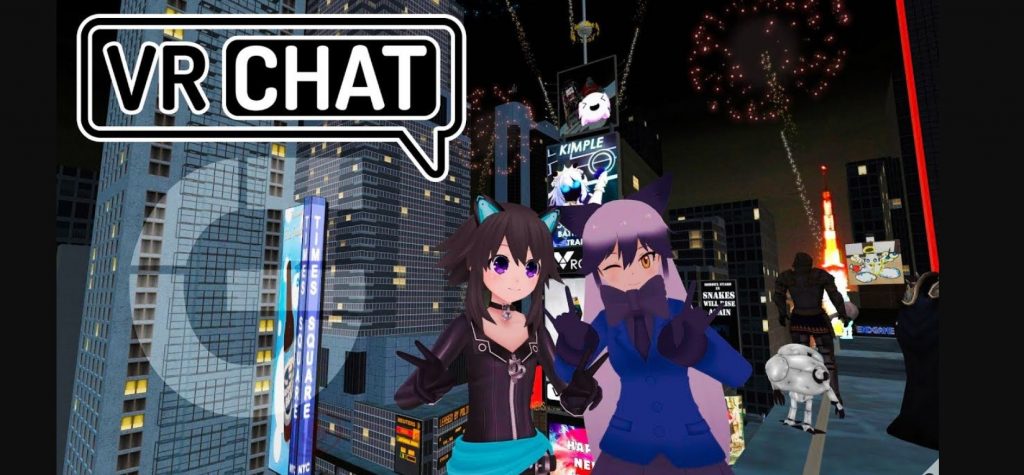 Websites and apps for Chinese pen pals and language exchanges
This old-fashioned method for getting your students to immerse themselves in a foreign language has been enhanced significantly because of modern-day technology. In the "olden days," pen pals had to wait a long time for letters and postcards to be delivered by air, land, sea, or perhaps even dogsled. Now, communication is practically instantaneous and can involve email, chat programs, or virtual meet-ups. This tried-and-true method of matching up real people for to engage in real interactions will lead your students to the greatest mastery of Mandarin in addition to facilitating life-long friendships. 
This is one of several facilitating websites and apps which can match up prospective language exchange partners according to age, languages spoken and interests. This website matches members to potential language exchange partners and they can then use chat programs, zoom, WeChat or email to maintain communication. Teachers could initiate a class project for each student to find at least one language exchange partner. ´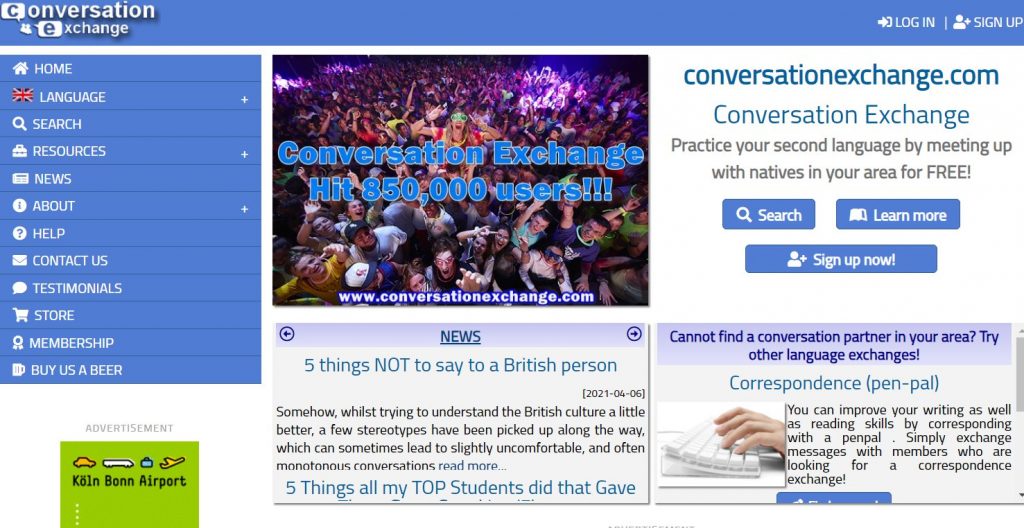 Tandem is a language exchange app (for Apple and Android) and website which provides its own chat, telephone and videochat platforms for members to use. One word of caution: Teachers should monitor initial contacts between their students and prospective pen pals as some websites may attract inappropriate conversations, which ultimately might endanger students. Fortunately, Tandem allows suspicious activity to be flagged and members to be vetted.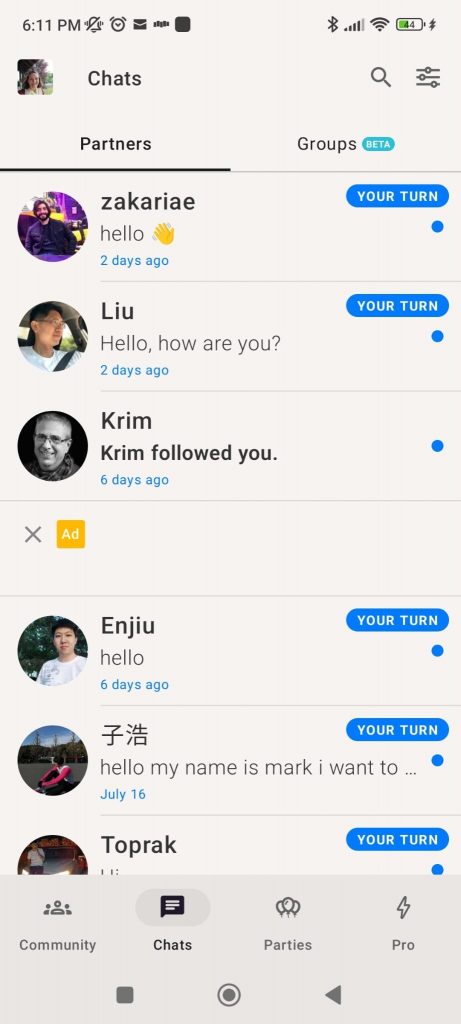 WeChat is an all-purpose app which is extremely popular in China. This app includes countless features such as chatting with individuals or groups, video channels you can subscribe to, and even payment by cell phone. Most people in China as well as Chinese people around the world use WeChat to communicate with each other. Students of Mandarin will find this app to be their introduction into the Chinese way of life. Once contacts have been made on other platforms, most contacts will quickly transition to using this ubiquitous Chinese app for most communication. 
Conclusion
Creating an immersive environment in the Chinese classroom is essential for effective language learning. By leveraging technology, teachers can enhance this immersive experience and engage students in various language activities. From incorporating virtual reality and online language exchange to utilizing immersive Mandarin learning apps, technology offers endless possibilities. By embracing these tools, educators can empower their students to develop language skills, cultural understanding, and confidence in using Chinese. Remember to select appropriate technology tools based on your students' needs and monitor their usage to ensure a safe and productive learning environment. 
Author
Heather Buchanan-Schrader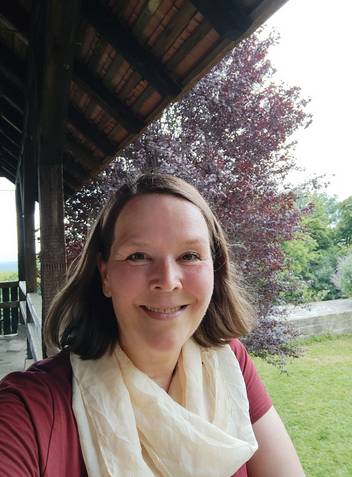 An unashamed language nerd from Anchorage, Alaska, Heather's life has led her to a degree in German and International Studies from Willamette University and a three-year stay in Taiwan with her German husband at the end of the eighties. In Taipei she took intensive Chinese courses at the Mandarin Training Center of Taiwan Normal University and also taught English at the Taipei Language Institute. After the fall of the Berlin Wall in 1989, she became intrigued by the life in a former East Bloc country and finally decided to relocate to Leipzig, Germany in 1991. There she and her husband established the FAE Fachinstitut für Angewandtes Englisch, a private English institute focusing on teaching adults, translations and language coaching. This has been a successful venture for over 30 years.