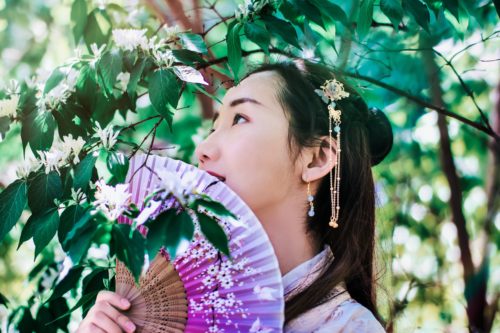 Hua Mulan has been a Disney sensation since she first hit screens in 1998. The live-action movie for Mulan premiered this year to a wide range of mixed reviews. There was debate online about the differences between the original animated musical and the live-action film. However, many people forgot one important fact. Mulan is based on a real Chinese legend! The inspiration for Disney's Mulan is taken from the legendry warrior Hua Mulan and her story in the "Ballad of Mulan". Struggling to sort fact from fiction? Here's our rundown on the facts about Hua Mulan.
Hua Mulan: What's the real story?
The original ballad follows a similar storyline to the Disney films – minus the talking dragon or witches. Mulan takes her sick father's place in the military by disguising herself as a man. The army is preparing to defend the empire from nomads from the north. Mulan dedicates herself to this cause for more than a decade. Her identity is finally revealed after she declines a promotion by the emperor. Instead, she just asks for a camel so that she can ride back to her family.
Hua Mulan: When was the ballad written?
The ballad of Mulan is in the form of a folk song which, which was compiled in an anthology dating back to Northern Dynasties in China (386–581 AD). The song was used by soldiers of the Wei Dynasty whilst on their campaign against 'northern invaders'. These "invaders" from the north were the Rouran, a tribal group that grew into a larger empire.
Hua Mulan: How many versions are there?
Throughout many Chinese dynasties, the ballad of Mulan has been chopped, skewed and retold in various ways. The main story stays the same, however, storytellers throughout the ages have added new elements to reflect any new social norms or customs. In some stories she is married off at her parent's request, in others she kills herself. Even the recent Disney re-make had elements that differed from the original animation.
Hua Mulan: So, was she a real person?
Was Mulan a real person? The real answer to that question that we may never know. However, the original Ballad of Mulan was likely written as a campaign song; a song to inspire and motivate troops. Mulan's courage, plus her devotion to her family and country made her the perfect idol.
Hua Mulan: Are there any Chinese films about Mulan I can watch?
If you want to watch some Chinese depictions of Mulan's story then you're in luck! The 2009 film "Mulan: A Legendry Warrior" is a Chinese take on the original ballad which gained rave reviews. Moreover, The gritty, action-packed film will provide you with some historical context.  Which one do you think is best? Remember, a great way to improve your Chinese is by watching Chinese language films. So, here's our list of some Netflix shows to help improve your Chinese.