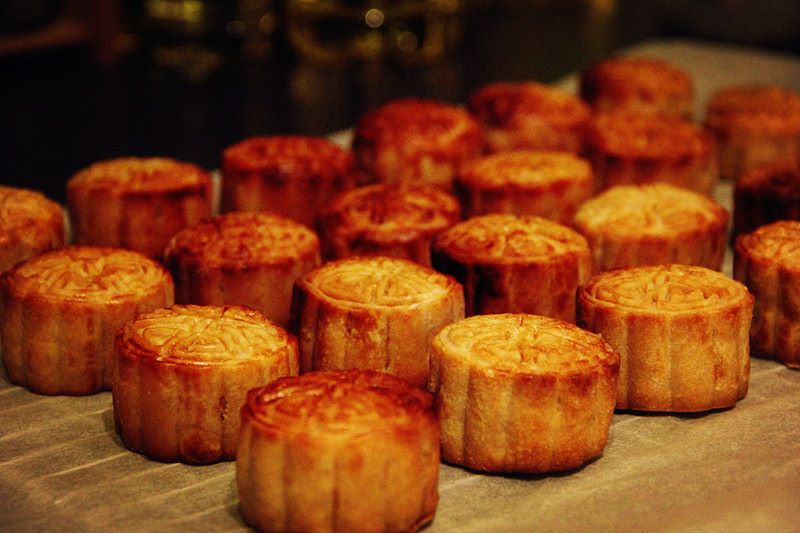 It's almost Mid-Autumn Festival and that means just one thing to many watering mouths in China – mooncakes! This year the harvest festival falls on Sunday 27th September and it is the second most important festival in the lunar calendar after New Year. In this video, Mao shows her delicious recipe for making Mid-Autumn Festival mooncakes – filled with lotus seed paste and salted duck egg yolk.
Making,sharing and eating mooncakes is a tradition of the Mid-Autumn festival – their round shape symbolic of completeness. Often shared amongst families, they have also come to symbolise unity. They usually comprise a rich filling of red bean or lotus seed paste (as in this recipe), but they can also contain any number of fillings – there are even some chocolate varieties!
Ingredients: 150g dried lotus seeds, salted duck eggs, 1/2 tea spoon salt, 120g sugar, 80g vegetable oil, 180g plain flour, 125g honey, and 55g groundnut oil.
Why not check out another of Mao's recipes – lotus root stuffed with glutinous rice?
If you decide to give this recipe a go, be sure to send us your photos on social media and let us know your thoughts!