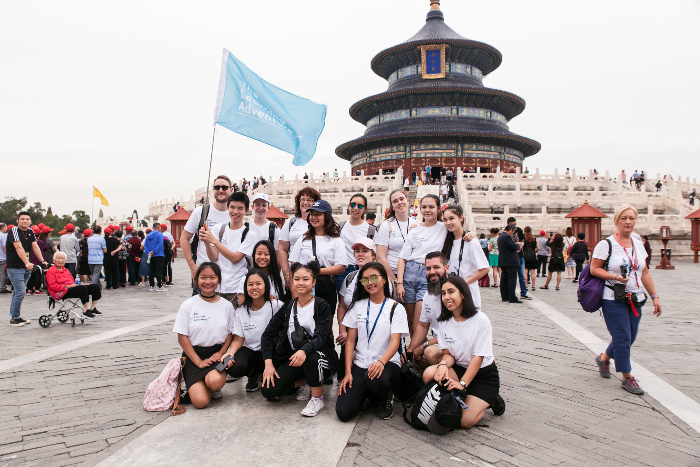 It's a known fact that the best way to learn a language is to throw yourself in the deep end and submerge yourself in the culture of that country. At The Learning Adventure, we believe the same applies to your students! Here's why we think a school trip to China with The Learning Adventure is the best way to take your students' Mandarin language learning to the next level.
What does The Learning Adventure do?
We offer educational experiences in the real world. We curate high-standard itineraries for teachers and plan and monitor every detail of the adventure; the activities, accommodation, food, transportation, guides and health & safety standards – all according to your students' specific needs. The Learning Adventure co-ordinate everything for you whilst considering your learning goals.
What is special about your trips?
We believe that experiencing different places, cultures and societies broadens horizons and expands worldviews. During your students' adventures with us, we will show them the beauty in places and people that are culturally different to them, how to communicate respectfully and on a deeper level with the people they encounter and, ultimately, to grow as global citizens who will, in turn, make the world we love and cherish into a better place for everybody.
Tell us about your Mandarin school trip to China!
Our Mandarin-focused school trip offers a wide range of lessons, ranging from oral to presentation style classes, which are bolstered by real world situations in which students' can apply the theory they learn. Students are provided with the opportunity to learn experientially as they interact with local shopkeepers, taxi drivers, hotel staff and more. Whether we are amongst bamboo forests, the skyscrapers of Shanghai, or the ancient palaces of Beijing, students are sure to walk away from this trip feeling confident in their own language skills and convinced of the practicality in learning Mandarin.
What learning outcomes does a trip to China offer?
Our Mandarin-focused trip to China offers specialized Mandarin instruction that is based on geographical location, and an in-depth understanding of China's history both modern and ancient. Plus, students are provided with over 9 hours of Mandarin 'classroom' lessons and 10 days of practical Mandarin – including interaction with local students in a 1-day
school exchange. Aside from language-focused learning, our trips offer an opportunity for students to gain an appreciation of cultural customs and practices through activities ranging from tea ceremonies to marketplace bartering.
Interested in organising a Mandarin school trip or want to know more about our China trips? Find out more about what The Learning Adventure can do for you by downloading our latest brochure or email us at info@thelearningadventure.com.