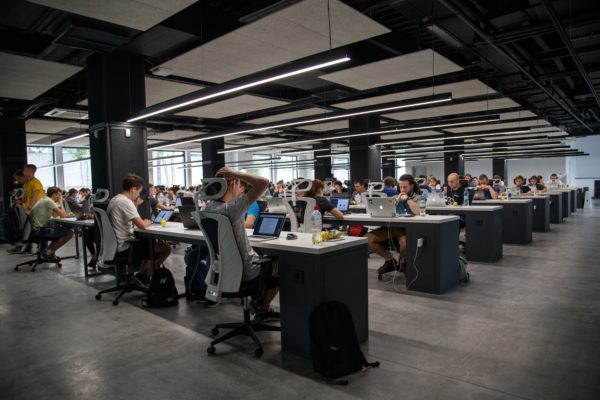 Hiring in China can seem daunting if you're new to starting a business in China. So, here's a quick guide to assembling the right team for your business in China.
If you haven't already, read our first post in this series about starting a business in China. If you have read our first post, then you'll be familiar with doing your market research, making a business plan and registering your business. So, what next?
Depending on your business model, a team can include anything from the staff to manufacturers. You will likely need to tap into the local labour market and hire Chinese staff. This may seem like a huge task especially when you consider all the processes required to hire someone.
Hiring in China: How to Hire Local Staff
From reviewing applications, hosting meetings or administrating pay – this can be done for you through a third-party organisation. One of the easiest ways to hire local staff is by making use of Chinese recruitment agencies. Often these entities can absorb the legalities (and the paperwork) that come with hiring local staff. In addition to this, these consultancies can also help you manage your payroll. That's one less thing to worry about. However, even though these agencies will do the bulk of the work for you, you should still try to have a general grasp of the laws and regulations regarding employment in China.
Hiring in China: How do I find a recruiter?
Business in China, whether foreign or domestic, is heavily tied to the government. For this reason, only government-approved agencies can provide services. Furthermore, you can check the legitimacy of an organisation by whether they hold a Talent Dispatch Licence and an HR Agency Service Provider Licence. Furthermore, there are many other foreign businesses and entrepreneurs operating in China. Therefore, it's a good idea to network and learn from established businesses where they get their services.
Hiring in China: How do I find a manufacturer?
If your business is product orientated, you'll want to find a reliable manufacturer. Although a manufacturer isn't your employee, it's good to find one and build an ongoing relationship with them. They count as part of your team. China is known for being a manufacturing powerhouse, so you've got your work cut out! You can start your search on online platforms such as Alibaba. Trade shows in China are also an excellent entry point. It's also advised to make a shortlist of potential manufacturers and visit their sites so you can get a better grasp of their capabilities. With the current pandemic, you might be thinking that the opportunity to visit trade shows and manufacturers will be limited. In actuality, many important trade fairs will now be held virtuality. For example, the Canton Fair was held online and is likely to be going virtual for 2021 as well.
Hiring in China: Who else will I need?
Running a business, especially in a foreign country, is no easy task. You need a roster of different people to contact when issues arise. Make sure to expand your network to include contacts from local businesses, marketing agencies, legal consultants and even translators!