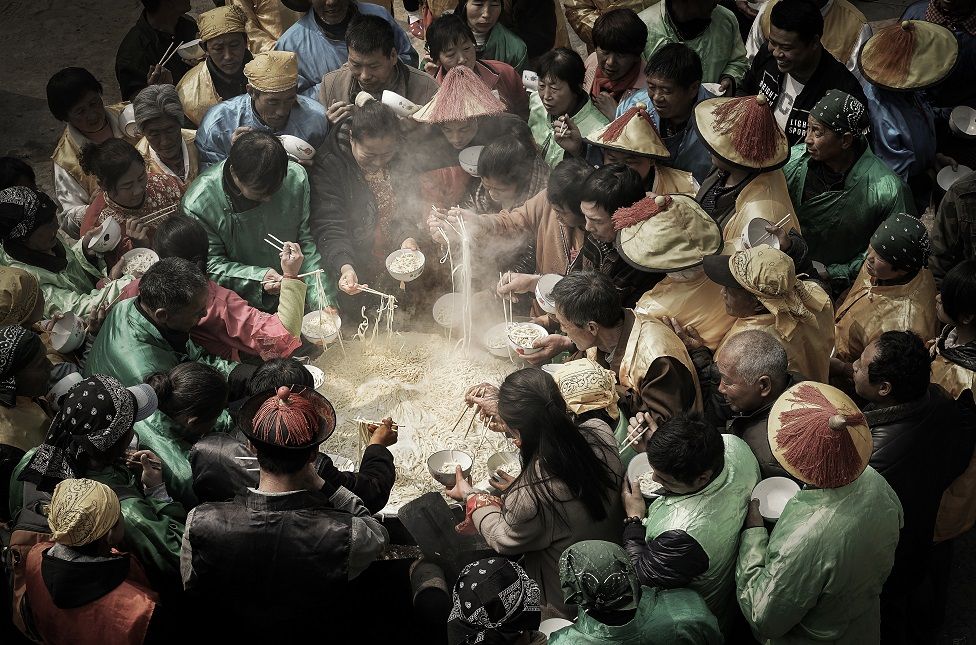 'Cauldron Noodles' by Chinese photographer Jianhui Liao has won Food Photographer of the Year 2019.
The award winning photo was taken in Shexian Country, Hebei Province. It was taken during the celebration of Goddess Nuwa's birthday, during a noodle feast.
The photograph shows the overhead view of a Shexian community gathering around a large cauldron of noodles, dressed in traditional Qing Dynasty costume to mark the celebration.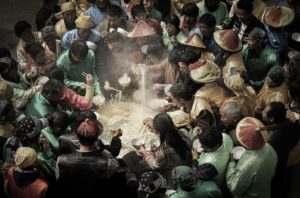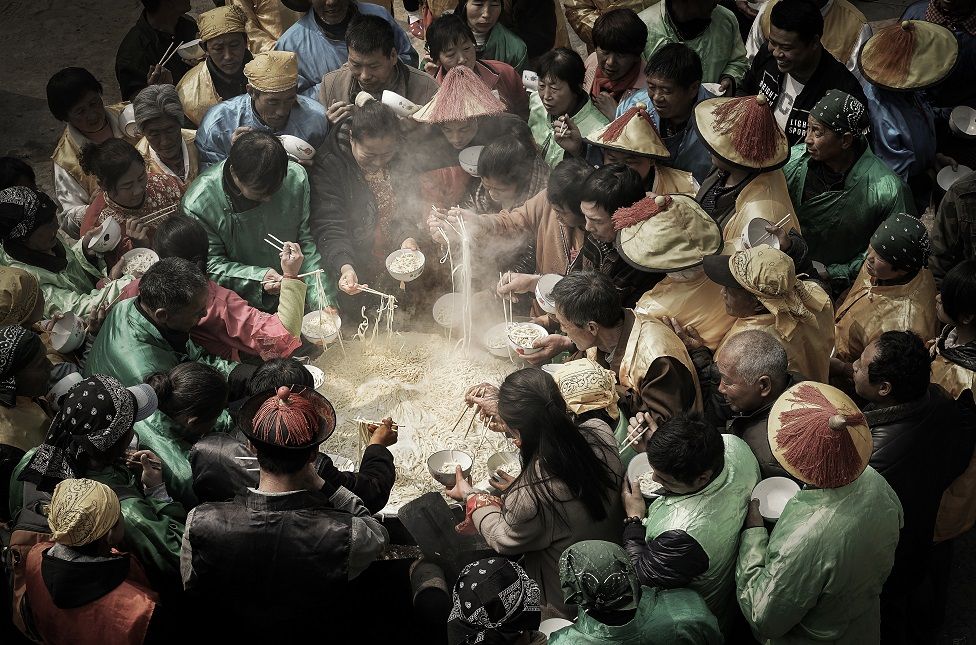 The photograph beat 9,000 other photos from 77 countries, which was more than ever before at a phenomenal standard.  "It stood out from the rest in its category for the way in which [Liao] made the subject matter, a community feast, so beautiful and atmospheric", competition judge Andy MacDonald said.
It was taken on Liao's Sony 7RM2 and the winner was awarded £5,000. In addition to winning the Pink Lady Food Photography competition, Liao also won for the category of 'Food for Celebration'.
There were many other categories up for grabs, and here's some of them!
'Bring Home the Harvest': Harvesting Gold by Kazi Mushfiq (Bangladesh)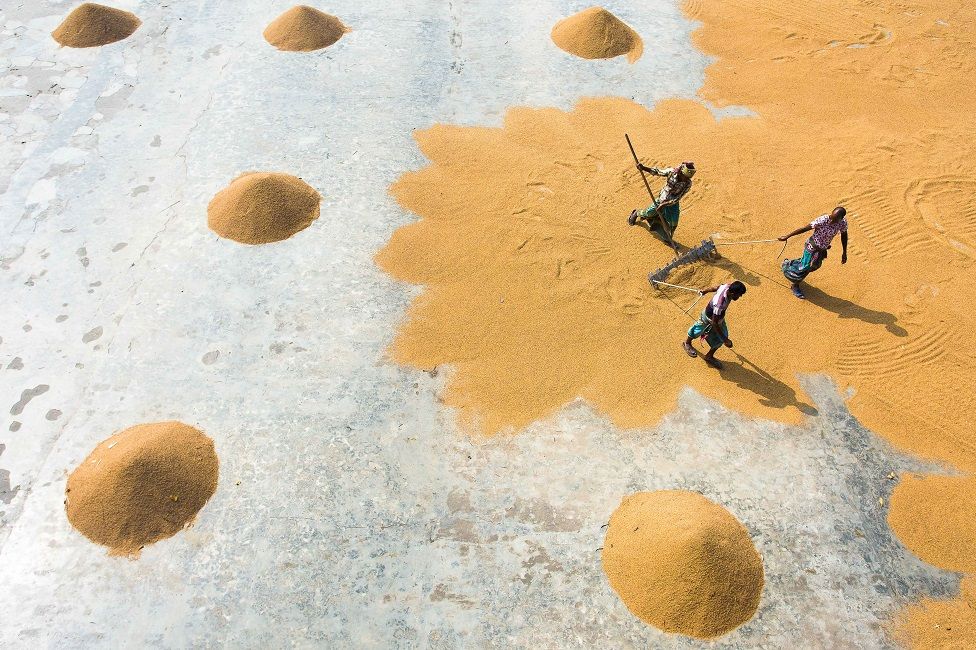 'Food for Sale': Ramadan by Elise Humphrey (UK)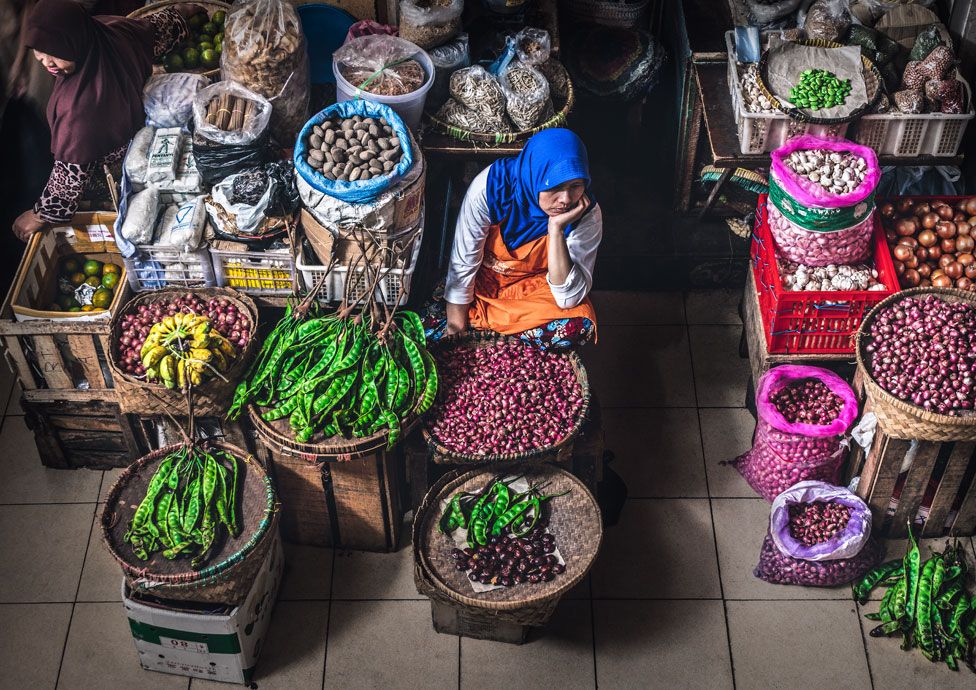 'Food for the Family': Bonda Tribe by Sanghamitra Sarkar (India)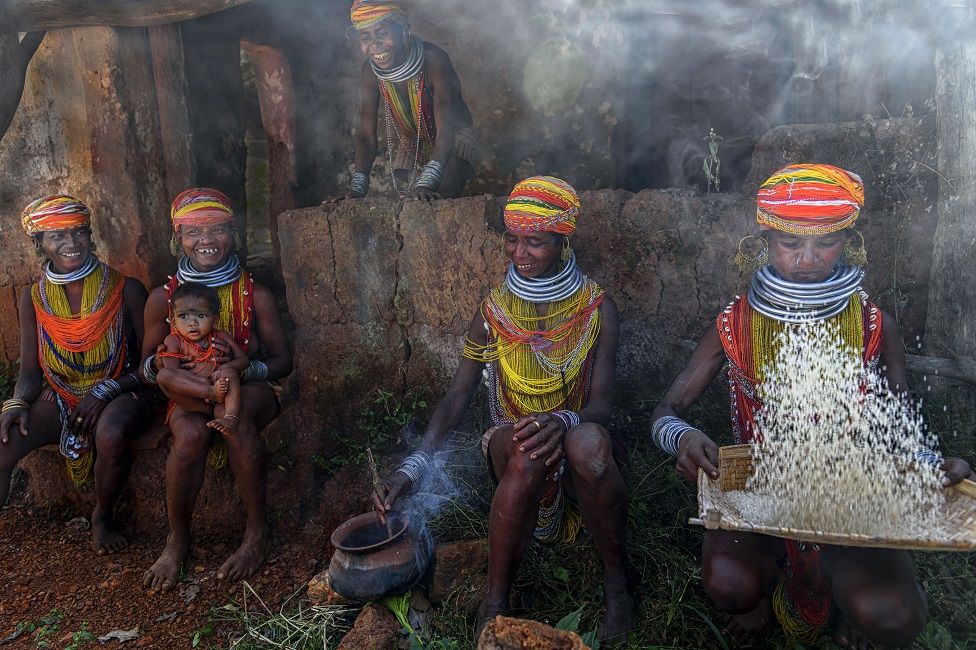 'Food in the Field': Pumpkins at Sunrise by Andrew Newey (UK)
'Street Food': Rishu Kesarwale by Debdatta Chakraborty (India)
'The Philip Harben Award for Food in Action': Water Collection From Street Pump by Kazi Mushfiq (Bangladesh)
Interested in knowing more about food in China? Click here to read about the best street food in Shanghai.