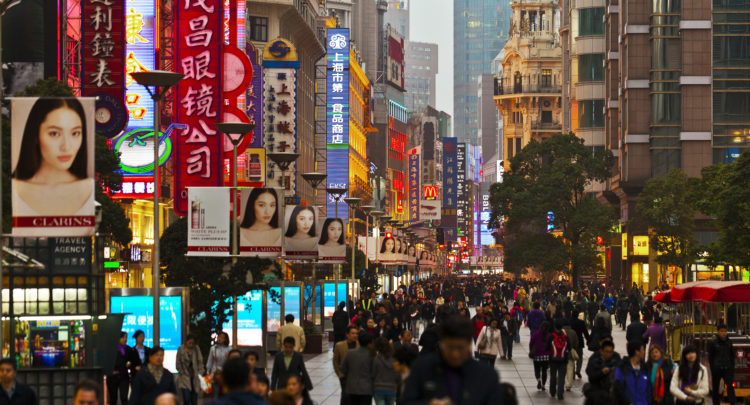 Fashion brands seem to be taking China by storm. China is set to become the world's biggest fashion market in 2019, taking over the US. However, fast fashion brands aren't feeling as confident as their luxury counterparts. Forever 21 is China's most recent victim, pulling out of the market with the likes of Topshop, New Look and Asos.
Photos emerged this weekend on Weibo of various sad empty shop floors. Forever 21 announced on April 26th it would be closing all 11 storefronts in China, even including it's e-commerce platform by April 29th. The fashion giant claimed change in consumer demands and long term profitability to be the reason for its closure.
The US-based fashion brand isn't the only foreign fashion brand closing it's doors in China recently. Just last year, in 2018, both Topshop and New Look retreated from the market after 4 years in China. Two years prior, Asos, a UK-based online retailer, withdrew from the market, costing the business £10 million (~US$13 million), after just 3 years in the market.
However, research by McKinsey and Co. suggests that low-cost clothing is in high demand, demonstrated by the success of Zara, H&M and Uniqlo in the market. In addition, China is one of the biggest fashion markets in the world, so what should brands do to ensure success?
Account for domestic brands
Domestic brands have been increasing in their prominence on the market. Brands such as Peacebird, La Chapelle and Hailen have been pushing foreign competitors to the side more and more. Local consumers from smaller cities tend to sift through Taobao to find new pieces at bargain prices. Taobao is filled with small fashion brands dishing out cheap and cheerful clothing. Taobao generally only sells Chinese brands, steering clear of international ones.
Market intelligence firm Mintel have said that Chinese consumers are not solely driven by international status or brand name, especially in the low cost division. This indicates that simply being an "international brand will not do much in driving sales".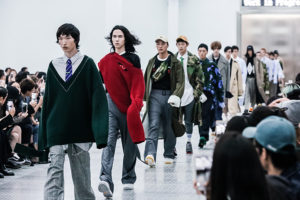 Size matters
Another reason attributing to local firm success is their understanding of Chinese sizes and body types. This is something that sometimes can go amiss by Western brands, as the sizing tends to be so different. If sizing is overlooked, it's something that can damage retailers, as experienced by Asos and Forever 21. The two brands didn't do enough to adjust sizing and styles to the market or models, leaving them unpopular in China.
Different place, different rules
This year, 2019, China has brought in a new set of rules in e-commerce, directly implicating international business in China. The new rules pose a threat to many points of the supply chain, from warehousing to tax, which could possibly slow down product going into the market, damaging retailers.
Asos did not fare well with these regulations, demonstrated by their retreat in 2016. Asos decided to set up local Chinese operations at a cost of £9m ($11.79m), instead of shipping from their UK warehouses. Trade regulations in China demanded that the company labelled products to Chinese standards, which proved to be impossible given the massive number of brands that they stock. By the end of their time in China, Asos was at a £4 million ($5.2m) loss.
International brands that want to enter China need to adapt to the market more than simply having a local fashion icon as an influencer. It's a tricky market to navigate, but one with plenty of opportunity.
Want to know more about what's booming in China? Click here to read about street wears take off.