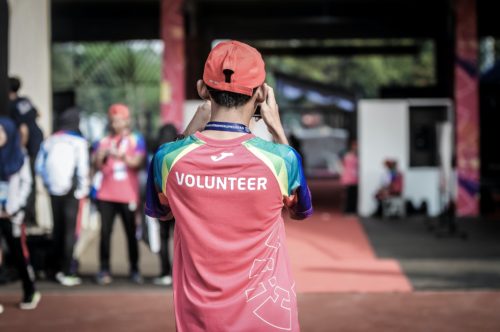 Chinese translation volunteers are in high demand so don't miss out on these opportunities.
If you've been using the Chairman's Bao for a while you'll be used to translating our articles. So, why not flex your Chinese language skills and put them to good use? Being a volunteer translator is a great way to improve your resume as well as, gain more exposure to the language. There a variety of platforms that are looking for translators of varying abilities. In Today's article, we've made a list of some of the platforms looking for translators. There's something for everyone so you don't need to be an expert!
Chinese Translation Volunteers at Translators Without Borders
If you're a humanitarian and passionate about global causes then give Translators Without Borders a try. They're a non-profit organisation that supports the humanitarian organisation with their language and translations needs. You could translate public health information, crisis responses or medical texts. It's free and easy to make a profile. However, they tend to prefer near-fluent speakers or recent students. On the bright side, they do offer training and have a helpful community.
Chinese Translation Volunteers at Ted Talks
Pretty much everyone has heard about Ted Talks. The organisation is known for hosting inspiring and educational seminars from all over the world. Its global reach means that it has to rely on a global community of translators for its content. So why not apply and bring inspiring stories to even wider audiences? Their applications are currently closed, but they will be opening up in the coming weeks so be sure to bookmark the page. In the meantime, why not watch this Ted Talk from Bei Jin about the process of translating.
Chinese Translation Volunteers at Youtube
Did you know that Youtubers needs translators too? Youtube is home to content creators and vloggers from around the world. In recent years, the has been an explosion of Chinese influencers breaking records on platforms like Youtube. Maybe you can help translate your favourite Chinese YouTubers videos into English? Unfortunately, Youtube recently removed community contributions in favour of automatic captions. However, many creators from China, Japan and South Korea prefer human contributors so don't be shy to reach out.
Chinese Translation Volunteers at United Nations
Although not highly advertised, the United Nations has an online volunteering scheme. This is another great opportunity for those that care about global causes. It's a particularly great experience for students or professionals that want to provide their expertise in a given area. There are several opportunities across different skill sets, industries, causes and languages!You could volunteer to create content for Chinese media to promote the UNs missions or even combat money laundering. They are also on the lookout to help with projects concerning Covid-19. Fun Fact: Chinese is one of the official languages of the United Nations.
Chinese Translation Volunteers at Viki
How about some light-hearted translation? If you're into TV and film why not volunteer to translate Chinese dramas? You can team up with your friends or join an established volunteer crew. Translators on Viki even have their own fans Thousands of fans from around the world are patiently waiting for their favourite Chinese dramas to be translated. The more you translate the more experience points you'll gain. You can go from being a Trainee QC to a Qualified Contributor. If you make it to being a Qualified Contributor you can get your own certificate, prizes and a free subscription to the app.