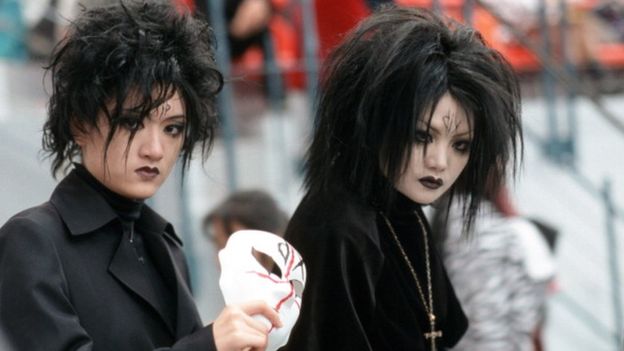 In China, the goth community has united together on social media to protest an incident on a subway in Guangzhou. A woman was made to remove her make up before being allowed onto the subway to avoid "distressing" fellow passengers.
The woman, who has been unnamed by media reports, posted about her ordeal on Weibo (a Chinese micro-blogging site similar to Twitter). She recounted how she was stopped by subway security before boarding a train and was ordered to remove her dark eye make up and lipstick. "A female security guard called her manager, and said that my make-up was 'problematic and really horrible'."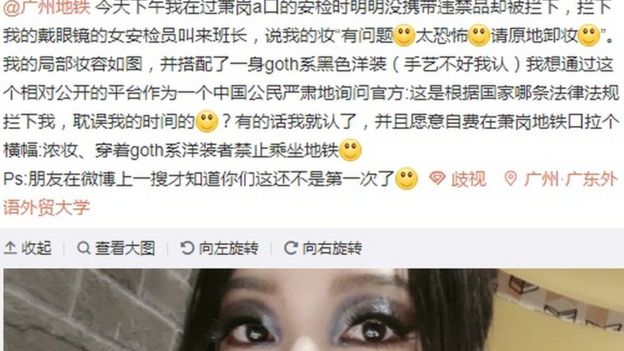 Posting about the incident on Weibo sparked a lively discussion about other incidents across the country and the need for more people to accept gothic style. China's netizens have expressed that they have the freedom to dress how they choose and demand that there is a wider acceptance of subculture styles.
The post has been shared over 5,000 times, and media outlet NetEase has since revealed two similar incidents from the same Guangzhou subway in 2018.
As a response to her post, thousands of fellow Weibo users have posted selfies in goth make-up and clothes, hashtagging the photos #ASelfieForTheGuangzhouMetro. The hashtag is beginning to spread globally, particularly in the goth community and is now trending on Twitter.
"If beauty ideals remain the same, then art will die out," adds a Weibo user. "I'm not a murderer, an arsonist, I don't smoke or spit in public, I just love gothic dress."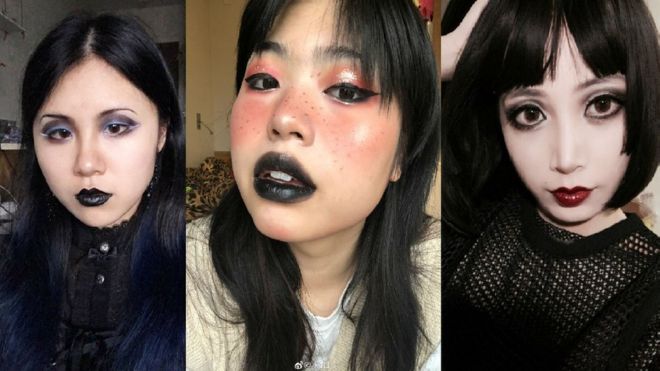 #ASelfieForTheGuangzhouMetro
Following the revelation of the incident, the Guangzhou subway has apologised and says an investigation has been carried out which found that the staff member did handle the situation inappropriately. The staff member has since been suspended and will receive training upon her return.
Goth Culture in China
Gothic culture in China has largely been a Japanese import which is frequently influenced by cosplay. It is referred to as "Lolita Fashion" which has blended influences from Victorian and Edwardian styles.
Web retailers have seen a boom in goth style clothing sales as it becomes a more popular and prominent subculture in China.
Want to know more about subcultures in China? Click here to learn about streetwear in China!