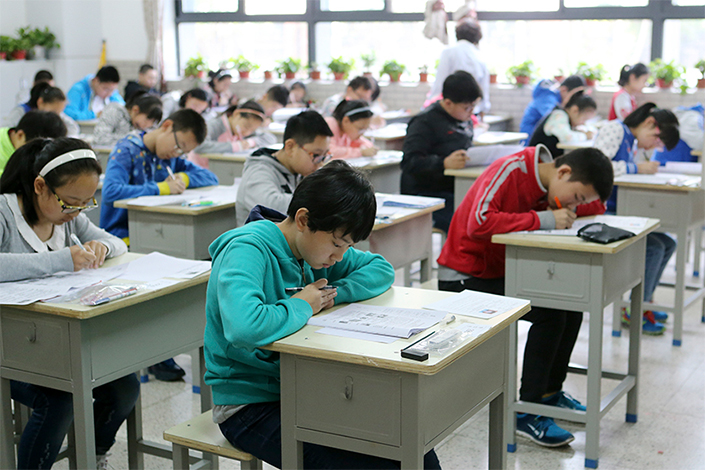 China has recently banned after school tutoring. This includes venues such as residential buildings, hotels and coffee shops, increasing their efforts to remove all for-profit tutoring.
Why have they been banned?
Authorities have banned for-profit tutoring in subjects on the school curriculum. This has been seen as an effort to ease relentless pressure on both children and parents.
In China, education focuses around the gaokao, the all-important college entrance examination. Chinese parents have been known to spend thousands of dollars a year on private tutoring to keep their kids competitive. The stresses of parenthood were even turned into a video game!
The average government official is also a member of the upper-middle class. They will have experienced first-hand the pressure on their own families and children. The measures, which limit curriculum cramming, try to encourage hobbies and cultural interests after school. Unlike in the US, where extracurricular activities are an integral part of college admissions, they play little role in the gaokao system.
Circumnavigating the ban
However, some parents and tutors have been trying to break the rules. Some agencies were advertising live-in tutors who could command salaries of up to 30,000 yuan ($4,650) a month. With other parents hiring tutors for "cultural communication", as well as sending their kids to " camps "and "study tours".
Some local governments have encouraged residents to report illegal tutoring! Whistle-blowers are offered rewards of hundreds of yuan.
Effects of the ban
Off-campus centres that offer tutoring in subjects on the school curriculum now must be licensed, operate out of registered venues and hire qualified teachers.
The regulatory moves, which have been hinted at for months, have hammered stock prices in the sector. New Oriental, that facilitates English-language learning, saw their share price plummet. Other firms such as VIPKid, offering cheap access to Western teachers, have little choice but change their offerings.
With the ban now in place, how about some Chinese language tips from language learners!