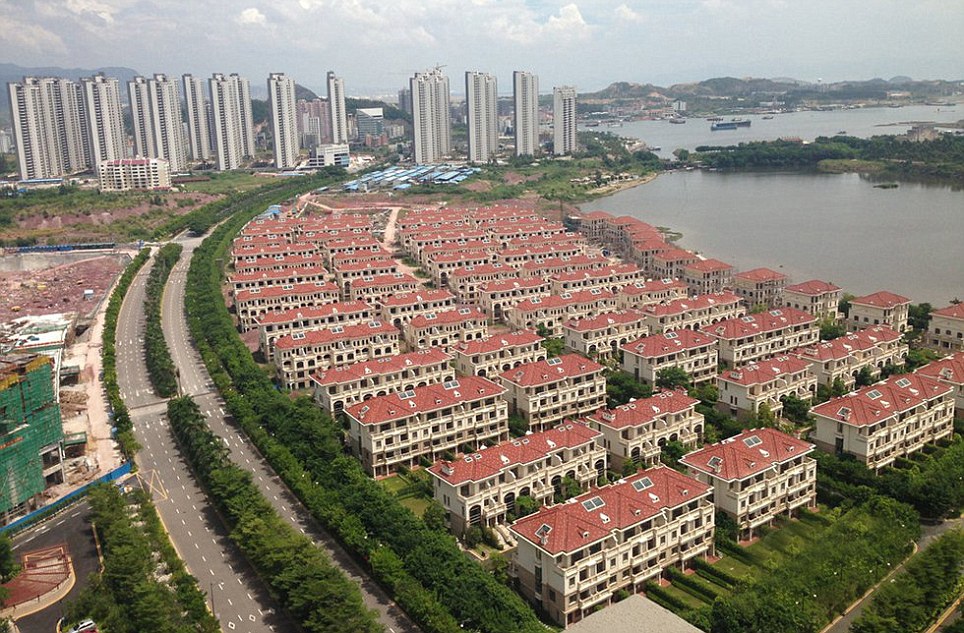 It's a story all too familiar in the West – a shortage of affordable housing, a lack of new homes, a mass of empty properties… so what then is to be made of the cities in the world's most populated country that lie desolate? A result of careful future planning, or the effect of the world's biggest housing bubble that some say has already burst? From empty skyscrapers that tower over The Shard in London, to enough empty apartment floor space to entirely cover the city of Madrid – this is the story of China's ghost cities.
Over the past fifteen years, China has constructed hundreds of new cities, urbanised hundreds of millions of people, and completely changed the way in which the country is structured. Once a rural economy, China has grown into a country that is defined by its large cities – and there's a hell of a lot of them. According to a UN report, the number of urban centres in China with a population of one million or more has risen from 16 in 1970 to 106 in 2015. Compared to just 45 in the US and 55 in Europe – that is a truly staggering statistic.
It is estimated that China has a vacancy rate of around 15 percent of property constructed in the past five years, the majority of which is situated in expanded urban areas and new cities. Although this figure at first glance appears high, when compared with an average of 10 percent in the US and the fact that 250 million more people are expected to move into cities in China by 2030, it starts to make sense.
So, what are the reasons for so much property lying empty in China?
1. "Build it and they will come"
In a case of the chicken or the egg, who is willing to move into a new urban centre that lacks appropriate housing, grocery stores, doctors' surgeries, and other local amenities?
2. Many are still unfinished
Many new urban areas are labelled as ghost cities in the media before they are even completed. This ties in with the point above, in that the city has to appear as a whole package before it appeals to new residents. Add in a lack of appropriate surrounding infrastructure, in particular for those who would have to commute for work, and this is a big factor in properties remaining empty – at least in the short term.
3. Built too early
There is no doubt that the majority of these cities will be inhabited in years to come, but as urbanisation initiatives in China work on 20 year timeframes, some of these cities are simply built waiting for the eventual influx of population. As well as this, land in China is purchased on 72 year leases. Factor in that the lifetime of the average new building in China is 30 to 35 years, which means that developers have just enough time for two constructions within the lease. They therefore see getting in early as the necessary gamble to ensure that they have enough time to maximise the second (and likely much more lucrative) construction on the site.
4. Speculation
Until recently, many Chinese investors saw the property market as the safest way to secure their worth – purchasing masses of real estate in the view to renting it out or selling it in on the future. This has meant that although a city may be labelled a ghost town, all of the property in it may have already been sold. Such is the widespread nature of this trend that property prices in many areas have now fallen or at least levelled off. However, the effects are certainly still felt throughout new urban areas in China.
5. Keep it in the family – property purchased for the future
Many people in China purchase property with thought for the future. There is an understanding that these cities will be inhabited in years to come, with suitable infrastructure in place and a vibrant population. Therefore, many people purchase property with a view to allowing their children to live in it upon marriage, or for their own use upon retirement.
Ever wondered how these cities seem to spring up so quickly? Watch below as a 57-storey eco-friendly skyscraper in Hunan province is constructed in just 19 days… Fact: Did you know that between 2011 and 2013, China used more cement than the US did in the entire 20th century?
A look at three of China's top ghost cities:
Thames Town – a British riverside retreat just 19 miles from downtown Shanghai
With its red phone boxes and village pub, you would be forgiven for thinking you had walked into a quaint English town, rather than a short metro ride from the world's third most populated city. The China Telecom banner on the phone box is a bit of a giveaway, though… Completed in 2006, Thames Town still houses only a handful of residents. It is, however, a destination popular with wedding photographers and perplexed tourists. We'll put this one down on the pile of 'ones that didn't quite live up to the hype'…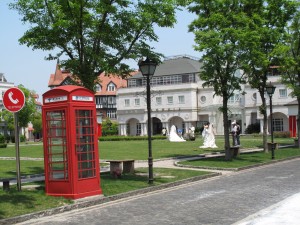 Chenggong, Yunnan – 100,000 new apartments, no occupants
Designed as an overspill for nearby Kunming, construction of Chenggong began in 2003. In 2012, some government offices were moved to the area and since a metro line to the city centre opened in 2013, the city has seen investment from some large international hotel chains and has attracted some residents. One for the future!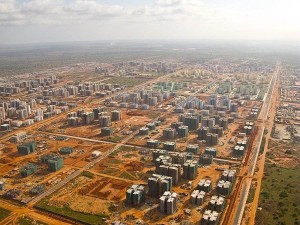 Ordos New Town, Inner Mongolia – meant for a million people, remains empty
A gigantic statue of Genghis Khan presides over the Genghis Khan Plaza in the centre of the town, dwarfed by numerous empty tower blocks that gives the town an eerie feel. The media was quick to label Ordos a ghost town, but in reality construction started only eight years ago and is still yet to be completed.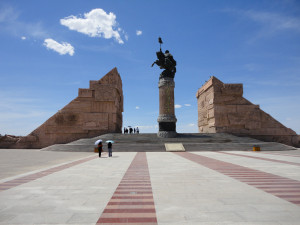 In short, although some of China's ghost cities may falter, the vast majority will be filled and more will undoubtedly spring up in years to come…