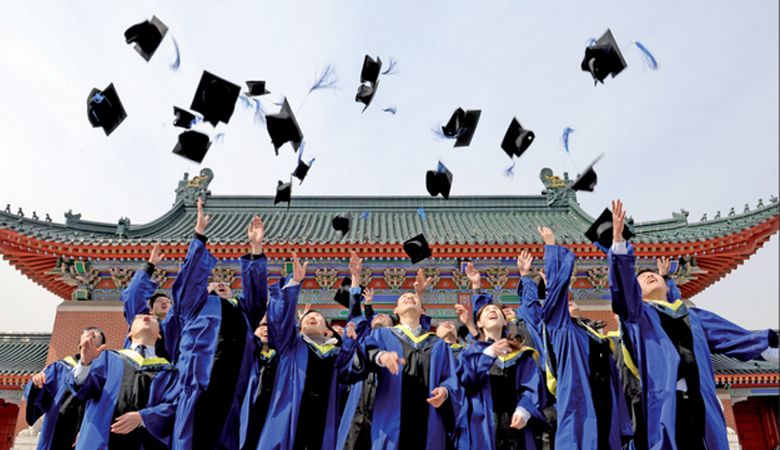 Higher education in China has developed at a rapid pace. Many of its universities now appear in the highly regarded Times Higher Education World University Rankings 2022.
Directives have aimed to improve the standard of both the top 100 and top 40 Chinese universities. Combined with huge national investment, the reputation of China's universities has exploded.
Studying in China will offer a unique higher education experience. Boasting some of the most diverse and beautiful landscapes on the planet, from national parks to vast cities that continue to expand, choosing which university to study at in China is overwhelming.
Initiatives however from the Chinese Government have made the streamlining process easier. Universities are now categorised into a system that is similar to the UK Russell Group and the US's Ivy League system.
How are they categorised?
Established in 1995, Project 211 was designed to raise the research standards of China's elite universities. Institutions that reach a high standard are rewarded with increased funding. There are now 112 universities in China associated with Project 211.
Project 985 was launched in 1998 and uses a similar strategy. But, it has only been reached by 39 universities in China. In 2011, it was announced that no new universities would be granted access to the group.
The most selective group is the C9 League. This is a group of the top nine universities in China. Between them, they receive 10% of China's national research budget!
Here are some of the best Universities in China!
Peking University
Founded in 1989, Peking University is a member of the C9 League. It is generally regarded as the highest ranked University in China, and the first modern national university.
Peking University is renowned for its campuses in the Haidian district in northwest Beijing. It is home to some of Beijing's most prominent gardens and traditional architecture.
The university has established joint degree programmes with Yale University, London School of Economics and Political Science and The University of Tokyo to name just a few. All to promote international student exchanges.. All to promote international student exchanges.
Tsinghua University
Tsinghua University is also located in the Haidian district of Beijing. Founded in 1911, it retains much of its traditional architecture, juxtaposed with many more modern buildings built in a Western style.
It is a comprehensive research university, with its 20 schools and 54 departments covering a wide range of disciplines from art and economics to philosophy and sciences.
In terms of wider life outside of studying, the university is comprised of over 110 student associations. Many successful people in politics, academia and politics have graduated from the prestigious university including two Nobel Prize winners!
Fudan University
Fudan University is based in Shanghai and is made up of four campuses. The university takes a liberal arts approach to teaching, with a number of its course being taught in English.
Internationalism is a high priority at the institution. With global connections and exchange programmes at almost 200 universities worldwide, including Columbia University, University of Sydney, and the University of Manchester, students are actively encouraged to go on international exchanges.
Fudan University is also selective to an extreme! With fewer that 0.2% of National College Entrance Examination (Gaokao) takers being accepted.
Check out our latest blog on the top 10 online phrases of 2021!