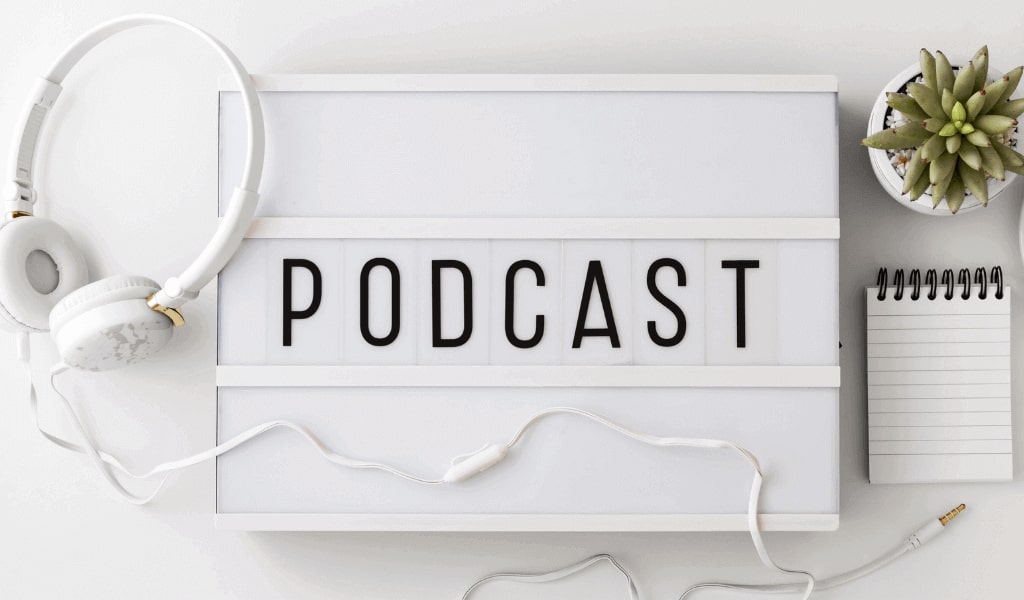 What is an immersive environment for learning Mandarin?
Why are 播客 (Bōkè – podcasts) an effective way of learning Chinese? Most learners of Chinese or indeed of any foreign language have heard the truism that if you really want to become fluent, you must live for a long time in a country where the language is spoken. Why is this the case? When you live in a country where a different language is spoken, you put yourself in an immersive language environment. That means you are surrounded by the language in all aspects of your life including street signs, TV and radio, shopping, restaurant menus, work, school, etc. You use the language every minute of every day because you are forced to cope with it. This environment activates all parts of your brain and accelerates learning. 
How Chinese podcasts can help you create an immersive environment at home
But what if you don't have the opportunity to spend a year or even a few months abroad? This question is not only relevant for working people, who might only receive a few weeks' vacation per year. Indeed, such a limitation might affect us all – as we learned during the time of the global pandemic. Thankfully, is no longer necessary for you to physically travel to experience an immersive environment. The solution is for you to create your very own immersive Chinese environment in your own country, by taking advantage of the huge variety of reading materials, YouTube Channels, TV series, films, and podcasts offered online.  
Chinese podcasts on Spotify and other platforms can form one of the most essential components of such an environment. By integrating Mandarin podcasts into your life, you will be exposed to language input not only while you are in your Chinese class, but also when you are performing other tasks such as riding the bus, walking your dog, or folding your laundry. The mass of exposure to the language will not only accelerate your Mandarin listening comprehension skills, but will activate all aspects of your Chinese language abilities including pronunciation, speaking, and even reading. The added benefit of podcasts is that you will often be learning about Chinese culture and society, and this cultural understanding will in turn increase your general abilities in Mandarin. 
What kinds of Chinese Podcasts are there?
Language instruction podcasts created by teachers who explain the vocabulary, grammar and idioms found in a dialog or text

 

Story-telling podcasts created by teachers, targeting students of various levels

 

Authentic podcasts by Chinese content creators in a great variety of formats such as conversational formats on general or more specified topics

 

Podcasts by Chinese influencers who reflect the Zeitgeist

 
Tips on how to use Chinese podcasts for learning Mandarin 
Listen to podcasts as often as you can. You can choose to listen with 100% focus or listen whilst doing other tasks. You will find that mass and the continuity of your input is what matters.

 

Adapt the difficulty level of the podcast to the concentration level you will be able to deliver whilst you listen.  In other words, choose a more difficult podcast when you are solely listening or performing more routine tasks. If your task requires more concentration, like driving, then select an easier level. All listening activities will benefit you.

 

As soon as you can, switch up at least some of your podcasts to ones that use mostly or even 100% Chinese. This will help you to gradually create your immersive environment.

 

Don't worry if you can't understand everything. You will profit even if you can only understand about 70% of what is going on because you will be absorbing so much information like speech patterns, pronunciation and even vocabulary, even if you can only guess at the meaning of some of the words you absorb.

 

Don't be afraid to choose authentic Chinese podcasts which are not specifically designed for learning Mandarin. Due to the casual language which is often used in a conversational podcast format, these may even be easier for you to understand than carefully scripted material written by Mandarin teachers. I have listed a few authentic podcasts in this article and you will be able to find many more by entering "

播客

" (Bōkè) into Spotify or other streaming sites and then you can select your own favorites. However, please be careful not to write the similar-sounding term

博客

(bókè), which means blog!

 

Several of the teaching podcasts offer transcripts for subscription fees and a few of them offer these completely for free. It might be useful for you to read and analyze a few transcripts, but don't feel compelled to read every transcript of every podcast. Often, the episode descriptions will contain enough key vocabulary to guide your understanding.

 
Best Mandarin podcasts for learning Chinese for beginners and lower intermediate learners
1. 听故事说中文 (Tīng gùshì shuō zhōngwén – listen to stories to speak Chinese).  
This podcast has a wealth of content for newbies to advanced learners with topics ranging from songs or nursery rhymes for newbies to daily life anecdotes or explanations of classical Chinese for more advanced learners. Because the two presenters are so skilled and use so much repetition, they manage to present everything in Chinese without a word of English – even at the beginning levels. They have a Patreon page where members will find transcripts.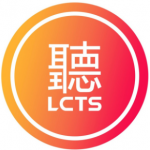 A Chinese teaching channel with a structured series of podcasts which will take listeners from the newbie level up to lower intermediate. The creator and host, Serge Melnyk, presents situational dialogues together with a Chinese native speaker. He then explains vocabulary, expressions, grammar, etc. from the dialogs. These podcasts use English to translate. I like this podcast because there is a lot of repetition and the structured format effectively builds on past episodes to create a coherent course. His website provides transcripts, exercises, and even more podcasts which listeners can access for a fee.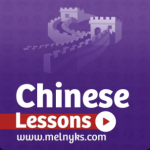 Features stories spoken by the host, Mei, at a slow tempo. My favorites podcasts are her Chengyu Gushi (Chinese idiom stories). Mei links each podcast to a video on her YouTube channel with the full text provided in written Chinese, Pinyin and an English translation. You can also download transcripts on her Patreon page. Since Mei uses a bit of English to explain the stories, this podcast is suitable for beginners and lower intermediate learners.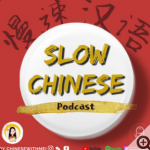 4. Chinese Pod  
One of the oldest Mandarin podcasts, Chinese Pod has been instrumental in developing the language instructional podcast format and over the years they have produced a great archive of excellent material. Of course, this means they are experts at creating engaging podcasts for Chinese learners. Their Spotify content is divided into three categories for Beginners, Intermediate, Advanced. The Beginner podcasts use a bit more English, but Chinese is used more frequently as the levels progress.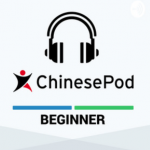 Podcasts for Intermediate Chinese Learners
1. Chillchat  
A podcast featuring a unique student/teacher format (who also happen to be husband and wife!) who present lower-intermediate to intermediate content. The "lesson" format gives us the opportunity to hear and absorb the teacher's corrections and content questions. We can also learn from the student's useful questions. This channel uses quite a bit of English, but as the name suggests, it's a very relaxing way to learn. Even though my own Chinese level is a bit more advanced, I still enjoy this podcast especially if I am listening whilst simultaneously performing more demanding tasks like cooking.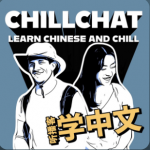 Hosted by Nathan Rao, a Chinese teacher currently living in France. I love this podcast because Nathan discusses extremely interesting and complex topics such as the new social credit system in China, yet he makes them comprehensible to intermediate Chinese learners because he speaks quite slowly and clearly and inserts a few English translations of key vocabulary. The podcasts are typically about 15-20 minutes long. Listeners will find detailed notes in the description and they will also find full transcripts for free on his website or YouTube channel.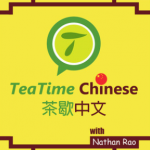 Hosted by Joanne who presents discussions on topics of current interest such as Chinese E-Commerce or the new three-child policy in China. The language used in the discussions is often quite high-level. However, I am including this podcast here in the intermediate section because Joanne provides transcripts, English translations and vocabulary lists all completely for free. She also presents a few podcasts more suitable for beginners featuring her husband, David, a Chinese learner.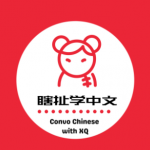 This podcast created by a "mixed" husband and wife team, Tom and Ula, proclaims that they teach Chinese through "Chinglish". This means Tom speaks his native English and Ula answers in Chinese, making for a rather entertaining way for learners to absorb the language without too much effort.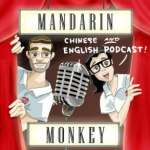 Chinese Podcasts for Upper-Intermediate and Advanced Learners
This podcast offers scripted discussions, packed with information about a variety of modern Chinese cultural topics such as typical home remedies for common illnesses or useful colloquial language expressions. Advanced learners will find the content so rich that it's a good idea to look up the transcripts on the website. All transcripts from the year 2019 can be downloaded for free. Transcripts for later podcasts can be downloaded for various package prices or subscriptions.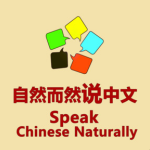 Hosted by three outgoing guys who are also Chinese teachers, the format presents casual conversations suitable for advanced learners on a variety of culturally relevant topics, often featuring special guests. Since the hosts are teachers, they understand how to speak clearly and understandably and how to explain topics and vocabulary. They offer both shorter (15 minutes) and longer (over an hour) podcasts.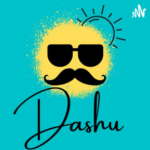 is a channel for upper–intermediate to advanced learners which presents bite-sized (7-15 minute) podcasts on a variety of interesting cultural and lifestyle topics in current society. The website provides podcast transcripts free of charge. The content is presented almost completely in Chinese with only a few translations of vocabulary for efficiency. Molly, the host, speaks very clear Mandarin at a moderate tempo.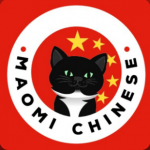 Finally, here is a small list of "authentic" Chinese 播客 / Bòkè not created for the specific purpose of language learning which I have found to be interesting and useful for Mandarin students. Advanced learners might find that their unscripted formats will become a crucial element in creating a casual, daily-life immersive environment which will help them take their Chinese to the next level. 
Authentic Chinese Podcasts for learning Mandarin
1. 不合时宜 (Bùhéshíyí / "The Weirdo")  
An interesting podcast on modern life which also includes detailed episode descriptions with useful timestamps, which will help Chinese learners to look up key vocabulary. The host speaks very fast, but clearly. Remember that it's not important to understand every word. Topics range from everything like gender consciousness to studying abroad.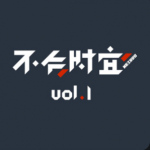 2. 故事FM (Gùshì FM / Story FM)  
This unique podcast offers a platform for different people to tell anecdotes from their lives, relationships, etc. The episodes are usually about 45 minutes long and comprised of several shorter vignettes of people explaining their answers to a variety of questions, e.g. "What is your pet peeve about your partner?" This podcast will expose you to a multitude of accents and speech mannerisms but I find the repetition of answers to the same question helps me to develop my listening comprehension skills.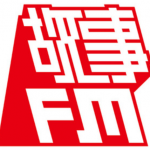 3. 惠眼说亮话 (Huì yǎn shuō liànghuà) 
This talk-show podcast features two veterans in the media industry Zoe and Liang who discuss all kinds of topics with special guests. The description of each episode is written in English as well as Chinese, which immediately gives learners a quick overview of each topic.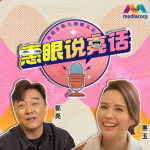 Chinese podcasts offer a convenient and effective way for you to integrate language learning into your daily life thus assisting you to create your very own immersive environment in your own country. By utilizing a variety of podcasts, from instructional to authentic content, learners can improve their listening comprehension, pronunciation, and overall language abilities. Embrace the power of podcasts and you will find that you can take your Chinese language skills to the next level. 
Author
Heather Buchanan-Schrader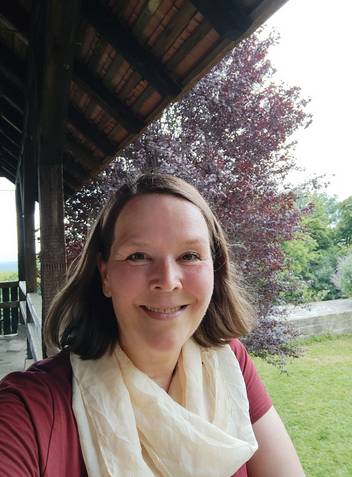 An unashamed language nerd from Anchorage, Alaska, Heather's life has led her to a degree in German and International Studies from Willamette University and a three-year stay in Taiwan with her German husband at the end of the eighties. In Taipei she took intensive Chinese courses at the Mandarin Training Center of Taiwan Normal University and also taught English at the Taipei Language Institute. After the fall of the Berlin Wall in 1989, she became intrigued by the life in a former East Bloc country and finally decided to relocate to Leipzig, Germany in 1991. There she and her husband established the FAE Fachinstitut für Angewandtes Englisch, a private English institute focusing on teaching adults, translations and language coaching. This has been a successful venture for over 30 years.