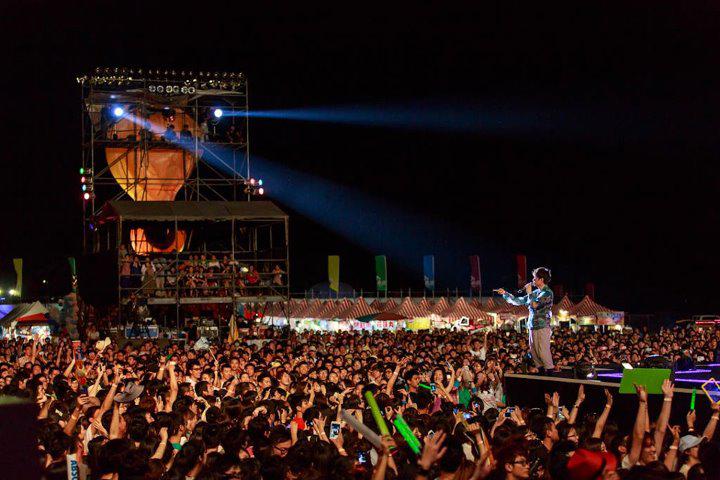 Here at TCB we are so excited about this three-day beach-side music festival, so we've put together this guide to help you on your way.
Where is it?
Spring Scream is 8km beyond Kenting, on the very southern tip of Taiwan.
The campsite is surrounded by woodland, the lighthouse is visible from the festival ground and you can lie in hammocks as you listen to the music.
The average daytime temperature in April in Kenting is 29 degrees celcius. Music festivals, at least in the UK, can't boast weather like that!
When is it?
Spring Scream 2017 will take place 1-3 April and looks to be the biggest one yet.
How do I get there?
The Spring Scream website has some excellent travel advice. This one is my favourite:
"Car: the route is very simple. Drive south."
This would probably work from most places in the country.
If you are travelling internationally, the closest airport is Kaohsiung International Airport. In fact, the route from most places in Taiwan will go through Kaohsiung. The High Speed Rail starts in Taipei in the North and ends in Kaohsiung in the South.
There are many bus transfers between Kaohsiung and Kenting, but for groups of three or four it may be more cost efficient to take a taxi.
From Kenting, there is the Spring Scream shuttle bus, the local public Pintung Bus, or taxis which can take you to the campground.
Where can I get tickets?
Early-bird tickets are still on sale here, and will be until 31st March 2017. This year tickets cost 3000nt and includes event passes for all events, 12 drinks, warm up and after party, camping reservation…
Alongside the music, there will be gourmet food, a yoga festival, and a petting zoo.
Need I say more?