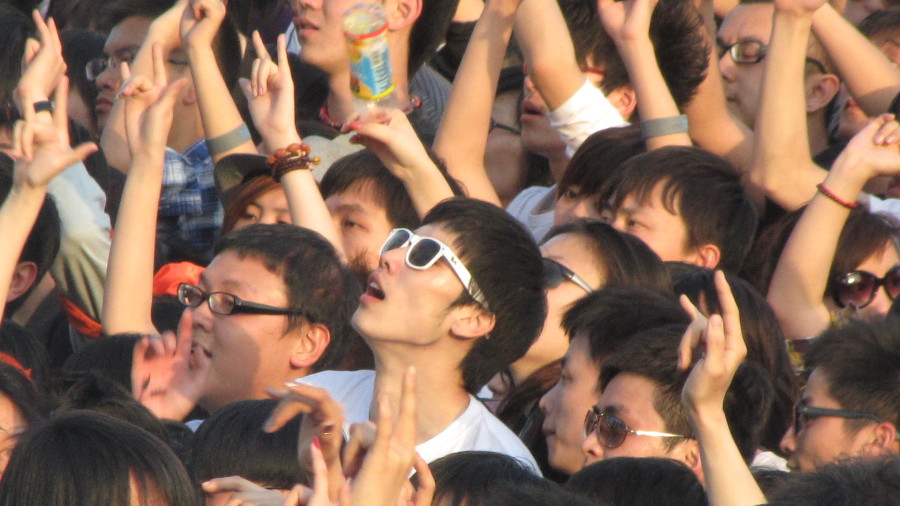 Looking to update your Chinese music playlist or for some more material to rule the roost at your next karaoke night? We've got you covered! Our writing and editing team have come together to select their top 5 list of Chinese pop songs in 2016 to learn Mandarin. You might want to clear some room amongst your study notes – even if you've never thought of yourself as a C-pop fan – and we accept no responsibility for sudden urges to dance or random outburst in Mandarin. Soku links are provided for all songs for those of you accessing TCB from China… here we go!
     1. 超越无限 – 林俊杰/JJ Lin – 'Infinity and Beyond'.
If Buzz Lightyear did C-pop. An upbeat song that urges you to chase dreams and push through supposed 'limits'. If there was ever a song to accompany those late-night character revision sessions, this'd be it! Why not join in with the chorus?
SI:
Oh一遍遍
呐喊直到分贝突破极限
Oh oh一遍遍
超越再超越的速度变得更快
当你还没相信也还没眨眼
我一再超越无限
衝过安全界线再安全上垒
我一再超越无限
Oh wow你不要分分钟的拖延
Oh wow我正在分分钟的实现
TR:
Oh一遍遍
吶喊直到分貝突破極限
Oh oh一遍遍
超越再超越的速度變得更快
當你還沒相信也還沒眨眼
我一再超越無限
衝過安全界線再安全上壘
我一再超越無限
Oh wow你不要分分鐘的拖延
Oh wow我正在分分鐘的實現
Pinyin:
Oh yībiàn biàn
nàhǎn zhídào fēnbèi túpò jíxiàn
Oh oh yībiàn biàn
chāoyuè zài chāoyuè de sùdù biàn dé gèng kuài
dāng nǐ hái méi xiāngxìn yě hái méi zhǎyǎn
wǒ yīzài chāoyuè wúxiàn
chōngguò ānquán jièxiàn zài ānquán shàng lěi
wǒ yīzài chāoyuè wúxiàn
Oh wow nǐ bùyào fēn fēnzhōng de tuōyán
Oh wow wǒ zhèngzài fēn fēnzhōng de shíxiàn.
     2. 我所需要的 – 徐佳莹/Lala Hsu – 'All I Need'.
Mouth-to-mouth life-saving action beside what looks like a banana boat on a Hainan beach… in other words, everything you come to expect from a cheesy Chinese pop video! This song is also the theme song of the TV show 'My Fair Lady'.
     3. 童谣 – 张靓颖/Jane Zhang – 'Nursery Rhymes'.
Jane Zhang rose to fame on the back of her third place finish in the all-female singing competition 'Super Girl' back in 2005. This track was released as the soundtrack to the short film 'Nursery Rhymes' in 2016.
4. 再见 – 邓紫棋/G.E.M. – 'Goodbye'.
As popular as ever, G.E.M. – who some call China's Taylor Swift – just keeps hitting the right notes with her music in China! This one is more cry-into-your-pillow than stadium anthem though, I'm sure you'll agree.
     5. 酒干倘卖无 – 孙露/Sun Lu – 'Any empty wine bottles for sale?'.
This song was originally sung by Julie Su, but this version was recorded and released this year as the theme song of the 2016 TV show 'Papa, Can You Hear Me Sing?'
Learning Chinese through music is something we have always championed at TCB and our range of music blogs include The Best Songs to Learn Chinese by HSK Level and Five of the Most Beautiful Chinese Songs to Learn Mandarin.
Why not learn how to Stay Healthy with Traditional Chinese Medicine, with our friends at Hutong School? The blog also includes an interview with our CMO Sean's Mum Geraldine, who is an acupuncturist in the UK!
Don't forget to reach out on social media with your song suggestions and C-pop grooves…