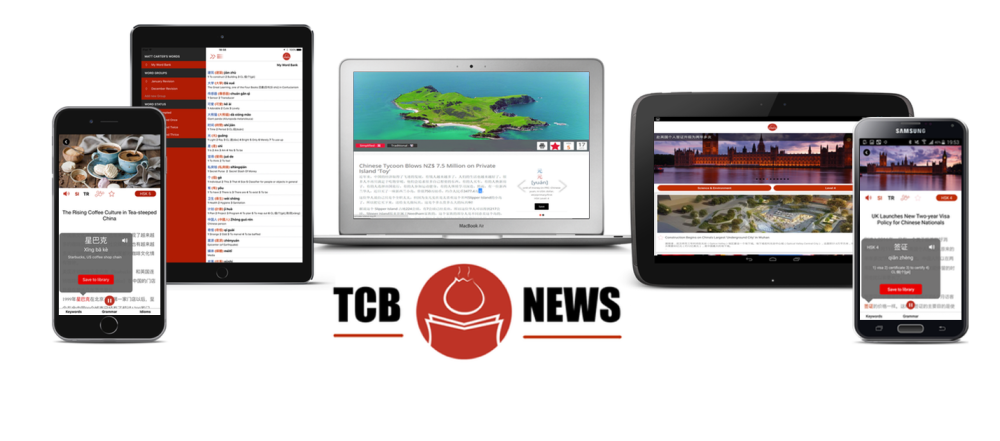 The Chairman's Bao [TCB] is the first online simplified Chinese newspaper written for students of Mandarin. We are a leading-edge solution provider of language education delivering high quality reading, learning, and teaching materials through news-based lessons catering to the needs of individuals and academic institutions alike. Our synchronised multi-platform delivery of materials ensures on-demand mobile access for self-study or to complement in-class lessons. TCB publishes around 1600 news-based lessons every year, with 3-6 more published daily…5 times more content than any other news-based reader that exists.
TCB was created by students, for students. In our search for refreshing and innovative educational content, we began writing news articles as a method of learning Chinese. This basic concept transformed into The Chairman's Bao, where news-based lessons are written by native Chinese speakers in strict accordance with the HSK (National Chinese Proficiency Test) word listings. Each article states the targeted HSK level (1-6+), whilst also offering clear grammatical explanations, idiomatic phrases, keywords and spoken audio.
Our aim is to complement the current range of Mandarin educational resources with a fresh approach. For that reason, we developed a stringent six-point editorial process to ensure the quality of all articles we produce.
We aim to take the chore out of the daily character grind by providing bespoke, bite-sized articles across a wide range of topics. Our website and mobile apps also play host to a comprehensive blog and other exclusive tools to aid language study.
TCB is a paid subscription service which offers pricing plans for both individuals and institutions. However, a small amount of sample news articles remain unlocked with full features to unpaid users.