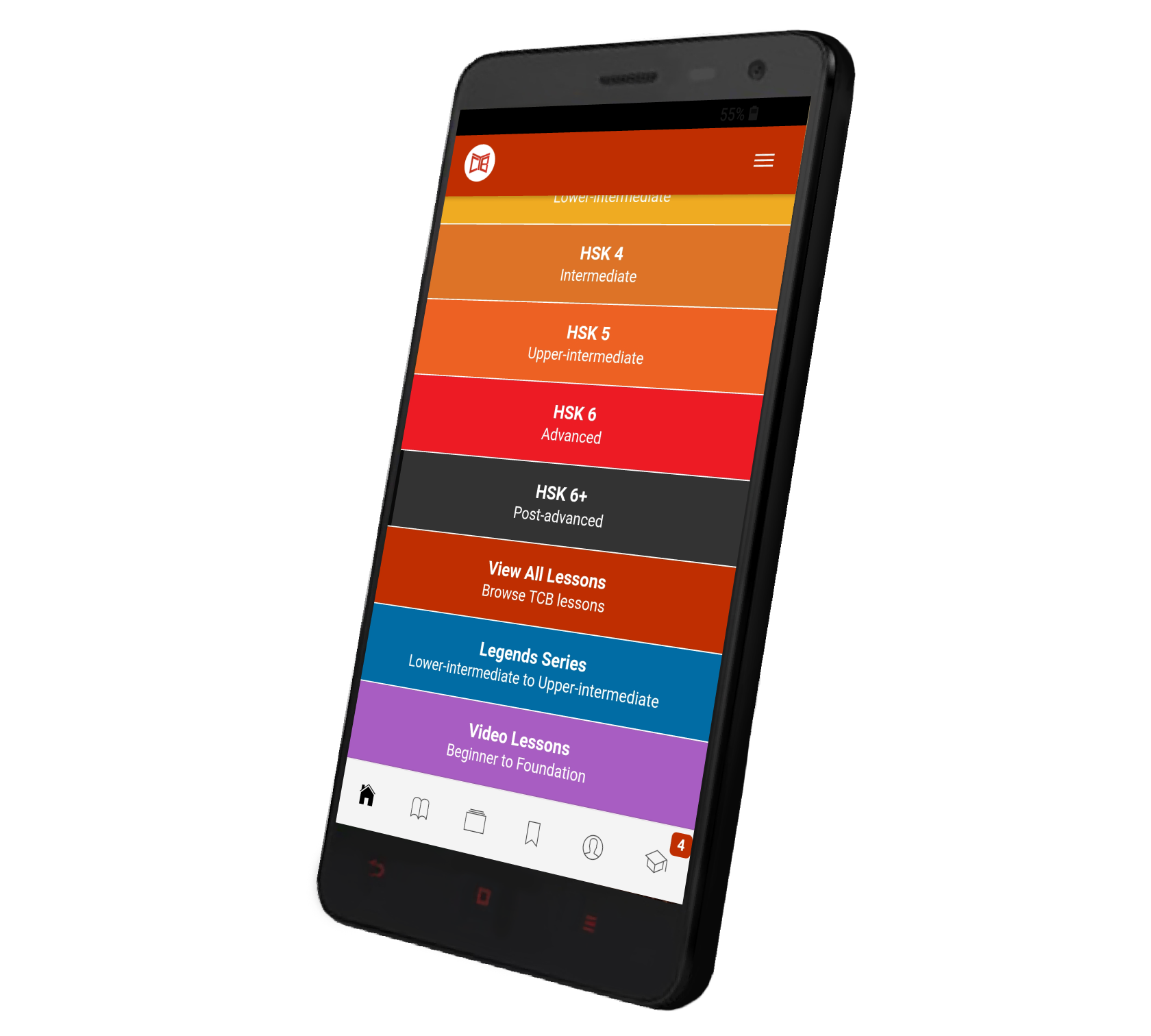 HSK-graded News-based Lessons
Thousands of HSK-graded news-based lessons meticulously created each year by our highly-experienced writing and editing team, all under a stringent seven-point editorial process. At TCB, quality is key!
TCB Platform Synchronisation
The TCB platform fully synchronises across all devices; Website, iOS and Android. This includes user data, bookmarks, personal Learning Hub and Word Bank.
Bookmarking
Bookmark articles to read or refer back to at a later date.
Interactive Live Dictionary
Don't know a word? Use the Live Dictionary – which comes complete with audio and scrolls as you study – to save words to your personal Word Bank. View stroke order animation and even practice writing characters in the correct order, all from within the Live Dictionary!
Spoken Audio for Every Article
Each lesson comes complete with native audio spoken with a variety of Chinese accents, at a speed in-line with the targeted HSK level.
Simplified & Traditional
Easily switch between simplified and traditional characters.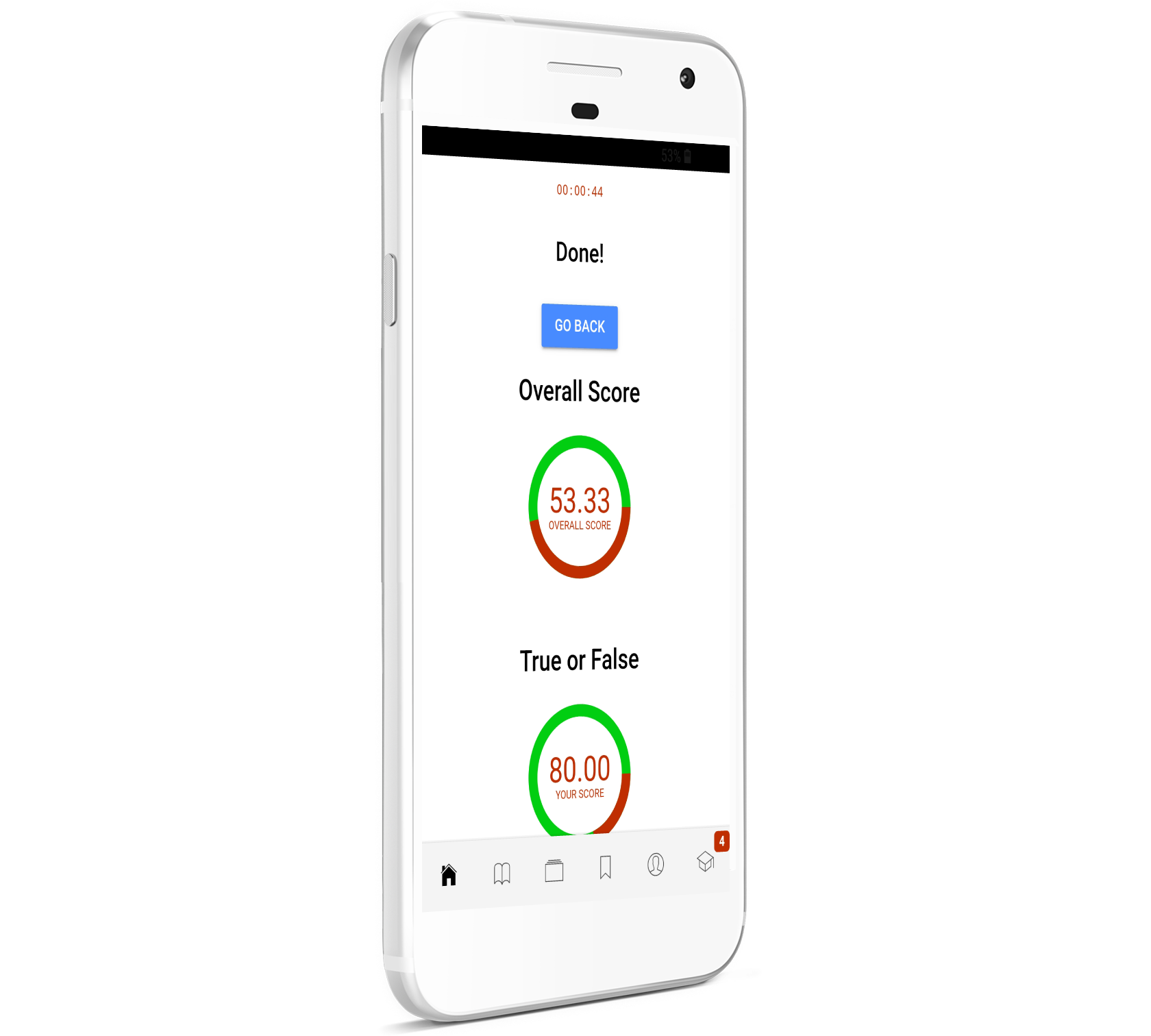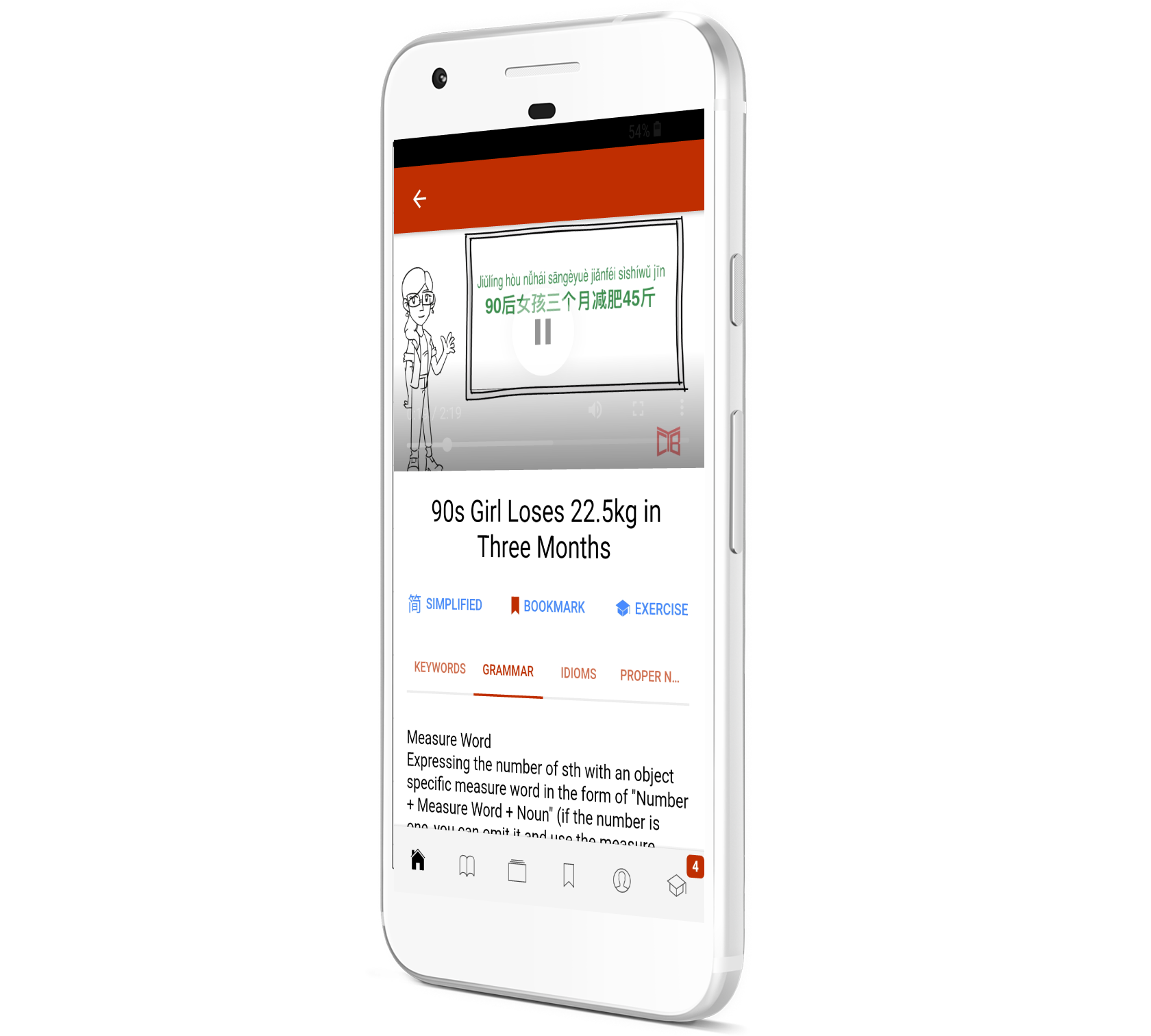 Grammatical Explanations
Unlike any other news-based graded reader, TCB offers a complete HSK level-targeted list of grammatical explanations for each lesson. Grammar is made fun and relevant with contextualised examples in the most comprehensive grammar list of any online Chinese learning resource.
Keywords & Idioms
TCB carefully selects keywords and idioms for each article, in accordance with the targeted HSK level. Users also have the ability to save keywords and idioms to their personal Word Bank.
Personal Word Bank
Save unknown words to your personal Word Bank. View words, add notes and view the original sentence the news-based lesson the word originated from.
Word Pronunciation
Forgotten how to pronounce a saved word? All saved words can be said aloud as a reminder an to improve pronunciation.
Word Groups & Exportation
Users can create word groups, view pre-existing HSK-levelled word groups and export to other major Mandarin learning platforms via the website.
Flashcard Tests
After creating or viewing pre-existing word groups, test using our intelligent flashcard system. As words are tested, they are automatically grouped in accordance with how well they are known. This means users are tested more frequently on words they know less.
Comprehension Questions
Each lesson published since August 2017 features up to 5 comprehension exercises to develop understanding, which are then automatically graded.