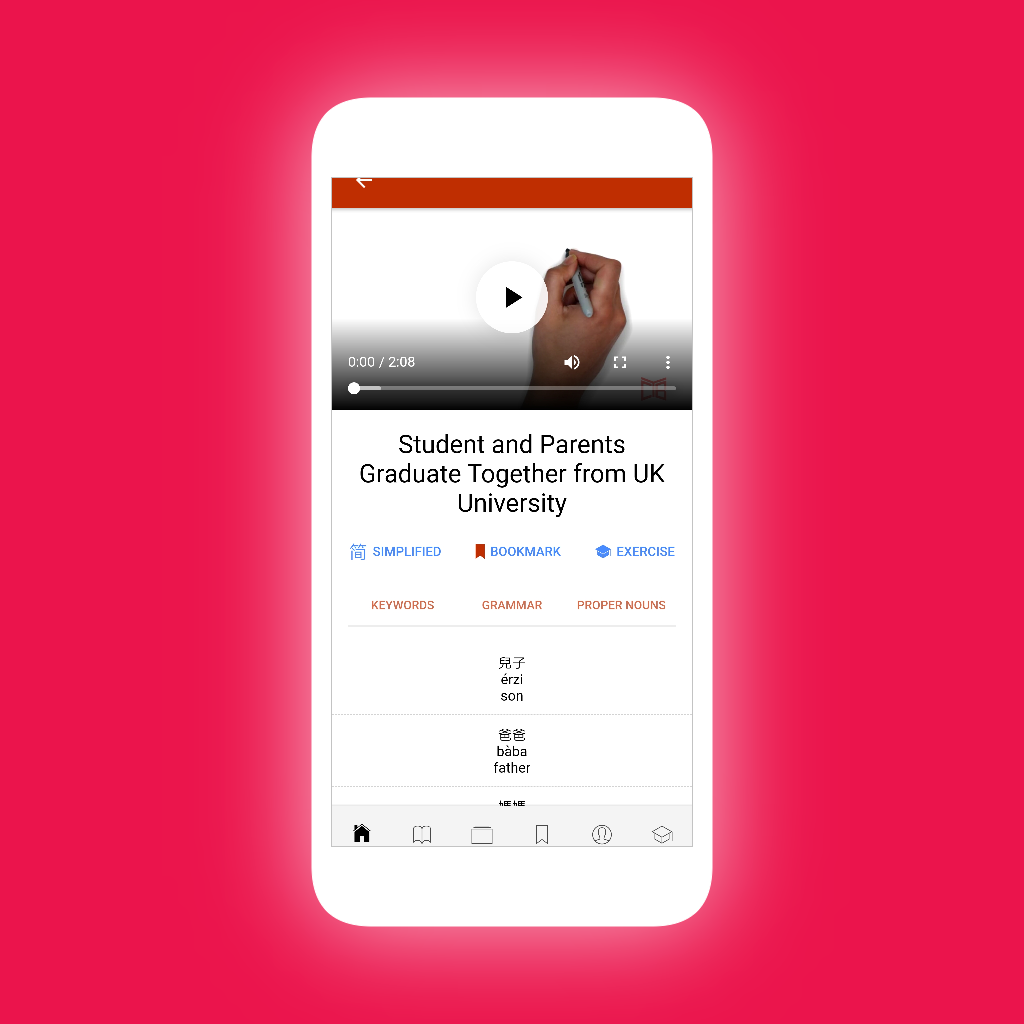 Here at The Chairman's Bao we take your language learning seriously. We're always looking at ways to improve our Website and App. We want to give you the best tools to learn Chinese. We recently introduced some new features on our platform. These features give you a truly immersive learning experience. Our previous post was about our new Legends feature . However, this time we'll be explaining another feature – Video Lessons!
What are Video Lessons?
Well, this one is a no-brainer. This new feature allows you to learn Chinese through annotated, video animations. Video Lessons takes you from purely text-based learning, into audio-visual learning. Although it doesn't follow the same format as our graded articles; the quality of content is just the same. The videos aren't just about China and learning Chinese. They are topical and informative videos based on current news around the world. So, we don't want to regurgitate stale content. Rather, we want you improve your Chinese by engaging with the rest of the world.
How do Video Lessons Work?
Firstly, watch our video which explores the user interface. A library of video content is  provided for you. These videos are based on topical news stories from around the world. You simply click the videos, sit back and learn. The videos are animated and annotated. The intention is that you are not overwhelmed or thrown any curveballs.
Furthermore, at the bottom of each video you have a useful bank of vital vocabulary. In addition to this, you will be provided with comprehensive grammar explanations. Lastly, and most importantly, after you're finished watching you can test yourself using the comprehension exercises!
How will Video Lessons Help my Chinese?
When learning a new language, we often restrict ourselves to revising written text. However, this can be monotonous and over time may fail to engage our brains. Audio-visual learning is a good way to improve your language fluency. Especially with logographic language like Chinese. Listening comprehension is an essentially tool for language learning. More so in Chinese due the fact that it is a tonal language.
So, don't let the the quirky animations and vibrant colours fool you. These videos are especially designed to help you digest and retain information. Learning in this manner will strengthen multiple language skills.
What Exercises Are Included in Video Lessons?
So, we already told you in our last post that Legends includes testing functionality. So do Video Lessons! These videos aren't just for your entertainment. They are specifically designed with your learning development in mind. The exercises are mainly to test your listening comprehension. The exercises included are Keyword Test, Question and Answer and Most Suitable. We've given you a multilayered learning. So why not multilayered testing?
What Video Lessons Are There?
The beauty about the Video Lessons is that videos engage with the real world. For instance, you could be studying from a Video Lesson about Finland's May 1st Festival. Or, you could be learning about how a Malawian man spent 11 years digging an underground hotel. Such topics will truly enrich you and add value to your Chinese. The possibilities are endless, just in the way your aptitude for Chinese is limitless.
We've upgraded our Website and App, so why not upgrade your Chinese?