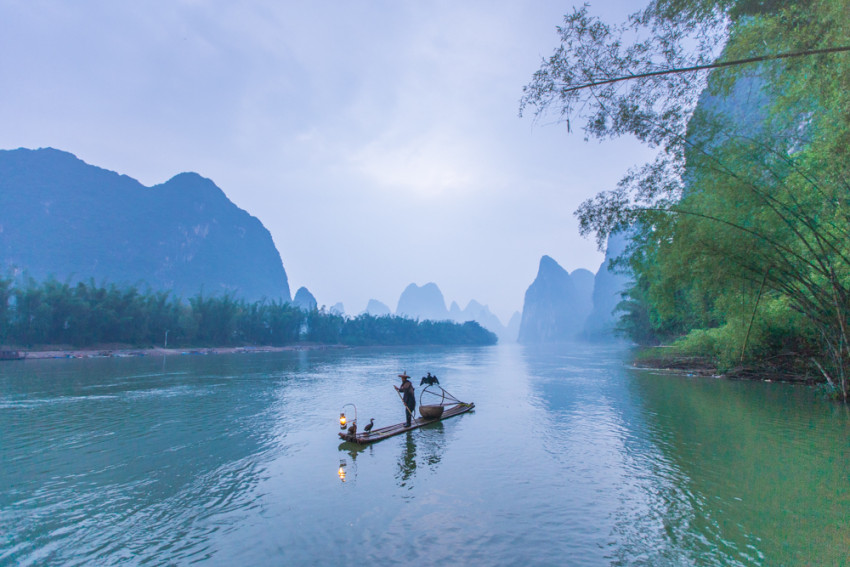 So, you're off to China. You want to see the sights. You want to get the most out of your time in China.
Only one thing is left to decide: who should you travel with?
I have been lucky enough to travel China independently as well as with tour groups and have put together a little comparison for anyone looking to make an informed decision. Or to reminisce about tourism.
Tour guides vs Taxi drivers

Some of the best people I've met in China have been people who've been driving me somewhere. A lovely tour guide called Mr Blue ("not Mr Red, not Mr Green, not Mr Black, Mr Blue"), a tour guide who saw a Chinese man following me and pounced on the possibility of a volunteer assistant for the day, and this lovely lady who tried to drive to her own house so I could meet her son (then I told her how old I was and that was the end of that romance).
If you are using vehicular transport, you will get a story worth repeating out of the experience. But taxi drivers are less likely to sing to you. Also sometimes they won't let you put your suitcase in the back because they have a boiler in there.
Organisation
Man plans and God laughs.
The way I travel China is very 瞎抓 (xiāzhuā; do things without a plan, go about something in a haphazard way).
In China, you can ask the best people for advice, and you will still not get to where you want to go. I was once given directions to a museum in Harbin by a tourist official, took a taxi for an hour and a half, only to find that the museum had been demolished. The taxi driver felt sorry for me and bought me ice tea, so that was nice.
If you want a break from this, and want someone else to deal with the organisational hell of being a tourist, a guided tour may be the best option. This will not make things more organised, but it will mean that you can go to get ice cream when your hotel tells your tour guide that they didn't book.
Seeing the Sights
Sometimes the easiest way to get to popular tourist destinations is as part of a tour group. You get to go in different queues and follow around a loud speaker telling you facts about the attraction. The problem with this is the lack of privacy, and the inability to set your own pace. For instance, the beauty and majesty of Huangshan may be undercut by marching along with twenty other people in matching hats.
Also, if you are wanting to see a different side of China, many tour guides will not take you there. If you want to see sights like the Great Wall Underwater, stay with a family in a village, or hike up a mountain to a secluded temple, your only option may be to set out solo.
Transport
If you want to cycle or walk, travel alone.
If you want to get anywhere quickly, travel alone.
If you want to make friends with a group and get entertained along the way, get on a coach.
Either way is wonderful and ridiculous.
Got anything you'd like to comment or add? Reach out and follow Florence on Twitter or her new blog.